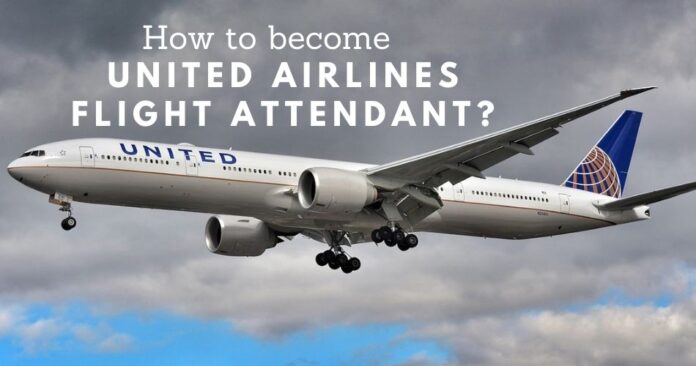 Are you planning to pursue your career in the aviation industry? If yes, then there are lots of areas you can join as an aviation professional and flight attendant is one of them.
Flight Attendant is a key job for every commercial passenger airline. You have an opportunity to apply for a flight attendant on various airlines across the globe however, we will be focusing on how to become a United Airline Flight Attendant in this article.
Before knowing the requirements, processes, salary, and other information on becoming a United Airline Flight attendant, let us find out some basic information about the airlines.
About United Airlines
United Airlines is the major airline company headquartered at Willis Tower in Chicago, Illinois. As per the fleet size, the carrier is the third-largest airline in the world operating flights to numerous domestic and international destinations.
United Airlines operates flights to almost 238 domestic and 118 international destinations in 48 countries from its hub at maintained at 8 different airports in the United States.
The hub airports are:
Chicago O'Hare International Airport 
Los Angeles International Airport
San Francisco International Airport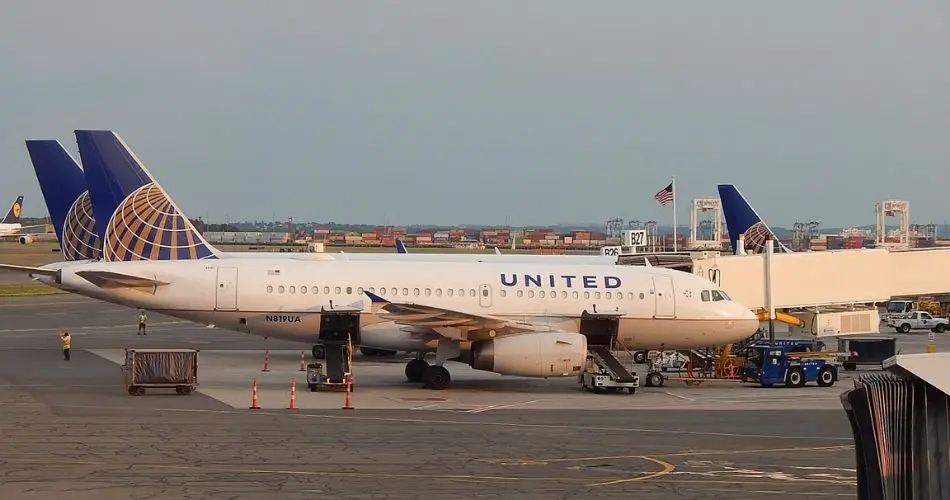 Talking about the fleet, United Airlines operates its flight with over 834 aircraft manufactured by the Boeing Company and Airbus. Boeing 737, Boeing 787 and Airbus A320 are the major aircraft operated by the airline. Besides, the airline has already ordered Boeing 737 MAX 10, and Airbus A321neos.
How to become a United Airline Flight Attendant?
You are required to fulfil educational, physical, and various other skills to apply for a United Airline Flight Attendant job.
So, let's find out the requirements to join United Airlines as a Flight Attendant.
Minimum Requirements for United Airline Flight Attendant
Required minimum age is 21 years
Applicants must obtain authorization to work in the United States without restriction
Authorization to travel worldwide is also required
Applicants mustn't possess any visible tattoos or piercings
Must be motivated, and committed to offering excellent service
Customer Service experience is a plus point
Knowledge of good grooming is a must
Physical Requirements
A good level of health and fitness is required
Minimum height requirement is between 5ft and 2 inches
Body Mass Index (BMI) must be normal
Applicants must be able to succeed in medical tests that include sight and hearing tests
Swimming capability up to 50 meters is required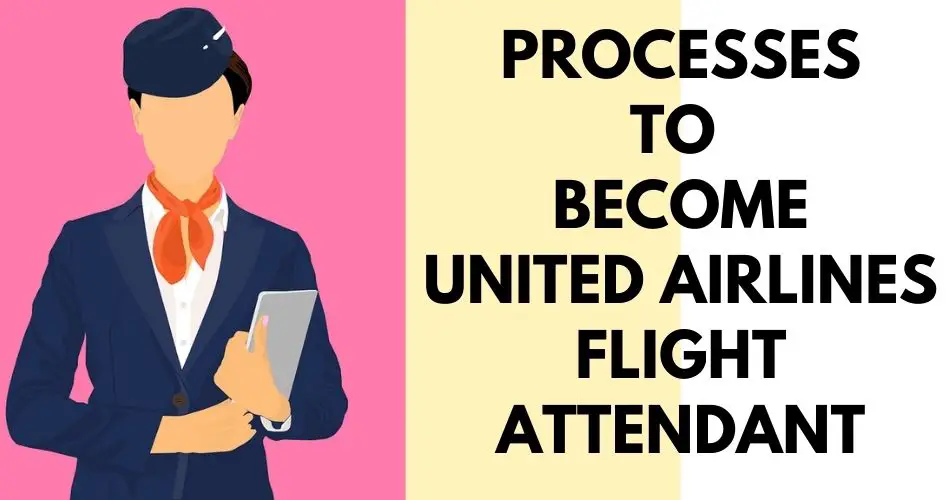 Processes for applying United Airline Flight Attendant
Candidates need to go through various processes to join the United Airline Flight Attendant job. 
First of all, you need to find vacancies for flight attendants on the United Airlines official website. If you meet the requirement mentioned in the vacancy announcement, you can apply online by filling up the application form.
After screening your application form, the Human Resource department or the concerned authority of the airline will select you for further steps that include initial interview, and final evaluation.
United Airlines concerned department conducts an initial interview at one of the major cities where the airlines operate.
The candidates passing the initial interview will be called for final evaluation in the Executive offices either in Chicago or Houston. The final evaluation is done to verify all the capabilities including physical examination, skill tests, aviation product knowledge and much more.
Flight Attendant Training Program
After passing the final evaluation, you will be eligible for an 8-week initial flight training program at the United Airline's Flight Attendant Training Center in Chicago, Illinois. The training is free and accommodation is also provided.
The training program covers various aspects of flight attendants including training flights, classroom work, homework, aviation product knowledge and so on. 
The main focus of the initial flight attendant training program is to provide aircraft familiarization, food and beverage service, emergency procedures, and first-aid training.
As a participant of the United Airlines Flight Attendant Training Program, you need to pass the written examination and practical evaluation to get your dream to fly a reality.
United Airline Flight Attendant Work Schedule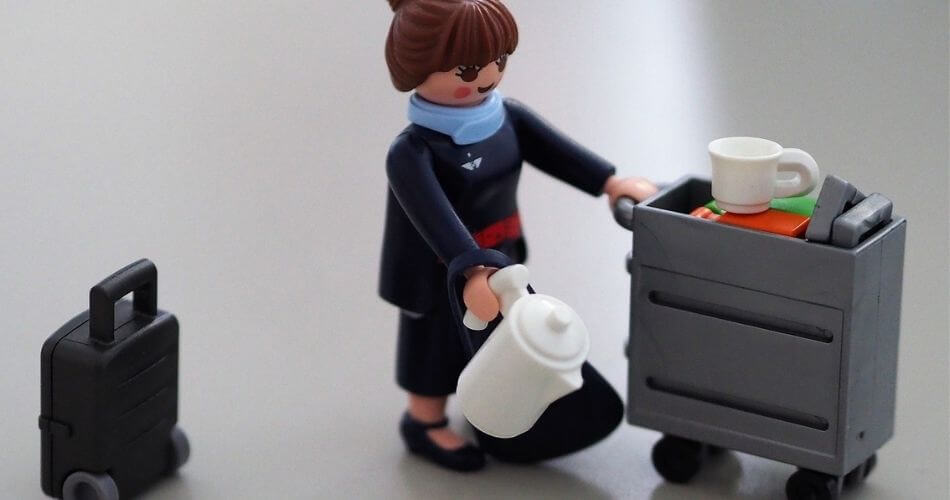 The newly selected flight attendants at United Airlines are assigned reserve flying status that means they must be able to fly at all times with on-call issuance. The airline can notify flight attendants with as little as 4 hours for the reserve flying.
United Airline Flight Attendant Salary
As per the airline policy, a fresh United Airline Flight Attendant can earn an average of $23.23 per hour. More earning opportunity is also available for hard-working cabin crews.
Besides basic salary, flight attendants get the following benefits working with United Airlines.
Travel Opportunities and discounts for airline staff and their families
Various Bonus including Productivity and Attendance bonus
Training and career development opportunities
Latest news on United Airlines Flight Attendant Hiring
Despite the heavy impact of COVID-19 on the aviation industry, various airlines started laying off their staff. Pilots, Cabin Crews, engineers, flight dispatchers, ground handling workers, and much other staff lost their jobs following the adverse impact of the pandemic.
In such a scenario, United Airlines has become the latest airline to begin recruiting new flight attendants. In earlier August 2021, the airline sought as many as 800 trainee flight attendants.
The job vacancies are available at the hub airports in Chicago, Los Angeles, Denver, Houston, Newark, San Francisco or Dulles, Washington.
United Airlines requires full proof of COVID-19 vaccination so, you need to be ready with your vaccination proof to apply for the United Airline Flight Attendant job.
FAQs
How much do United flight attendants make starting out?
Newer United Airlines Flight Attendant make almost $24 per hour. The salary gets increment with experience and various training.
Is it hard to become a United flight attendant?
If you are a passionate person to pursue a career as a flight attendant, nothing is difficult. You need to go through various examinations and training throughout your selection journey. Obviously, the tests are difficult however, you can pass easily if you have greater enthusiasm.
Do flight attendants have a good life?
Yes, flight attendants do have a good life but it depends upon your perception. If you enjoy your life as a traveller, explorer, and serve passengers with kindness, you have a great life ahead
Is United a good airline to work for?
United Airlines is one of the bigger airlines in the world that operates flights with over 800 aircraft.