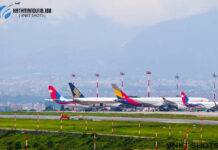 TIA welcomed unique visitors today: Asiana Airlines Airbus A350-900, Singapore Airlines Boeing 777-300, and United Nations Bombardier Challenger 604.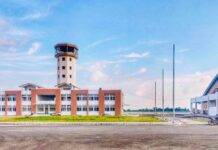 The construction of Gautam Buddha International Airport is nearing completion as the project achieved 91 percent of physical progress recently.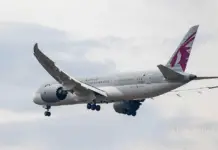 Qatar Airways Boeing 787-8 Dreamliner with registration 'A7-BCI' landed Tribhuvan International Airport (TIA) today at 2 pm in the afternoon for the repatriation flight...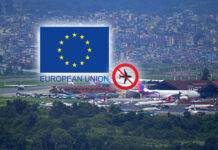 The European Union (EU) has continued ban on Nepali Airline companies to conduct flight to its member states. The national flag carrier and all...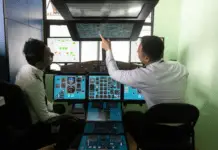 Buddha Air procured the flight simulation system at the price of 5,00,000 Euros equivalent to 6 crores Nepali rupees. Buddha Air, the leading private carrier...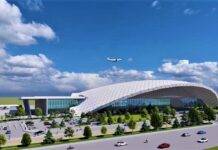 The Gautam Buddha International Airport project (GBIA) is nearing completion with almost 94 percent achievement of physical progress...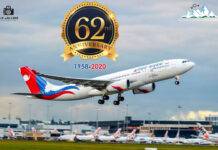 The national flag carrier Nepal Airlines Corporation (NAC) completed its marvelous 62 years of airline service as it was established on this day in...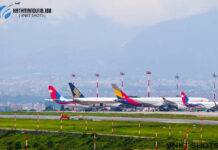 INTERNATIONAL FLIGHTS RESUME IN NEPAL TOMORROW The Government of Nepal is set to resume all the international passenger and charter flights from 2nd September 2020...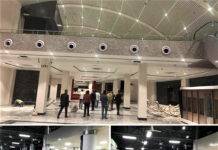 Minister of Culture, Tourism and Civil Aviation Mr. Yogesh Bhattarai inspected the Tribhuvan International Airport (TIA) today as the government is preparing to resume...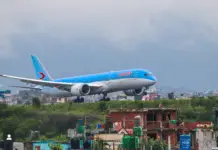 Tribhuvan International Airport, the only international airport of Nepal welcomed new visitor today which was Neos Air Boeing 787-9 Dreamliner. The aircraft arrived from...