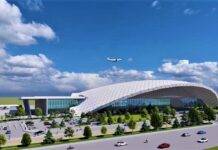 The Gautam Buddha International Airport project (GBIA) is nearing completion with almost 94 percent achievement of physical progress...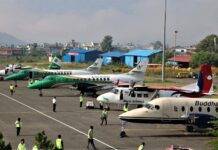 DOMESTIC FLIGHTS RESUME IN NEPAL FROM 21 SEPTEMBER The Government of Nepal has made the decision to resume domestic flights from 21st September 2020 (5th Asoj).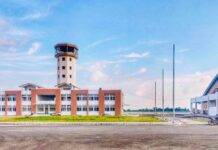 The construction of Gautam Buddha International Airport is nearing completion as the project achieved 91 percent of physical progress recently.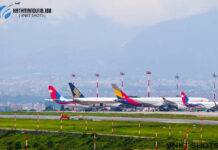 INTERNATIONAL FLIGHTS RESUME IN NEPAL TOMORROW The Government of Nepal is set to resume all the international passenger and charter flights from 2nd September 2020...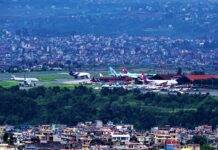 The Government of Nepal has decided to extend the flight suspension until August 31 after the number of COVID-19 cases increased heavily.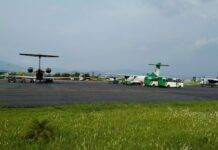 The Government of Nepal has shown doubt on flight resumption (domestic and international flights) from 17 August 2020 as the cases of Coronavirus is...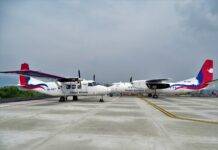 Nepal Airlines has announced to halt the operation of its Chinese aircraft (Xian MA60 and Harbin Y-12e) after incurring hefty losses.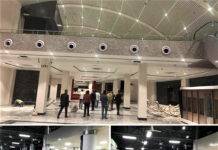 Minister of Culture, Tourism and Civil Aviation Mr. Yogesh Bhattarai inspected the Tribhuvan International Airport (TIA) today as the government is preparing to resume...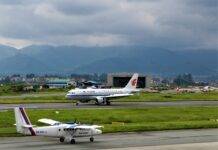 The Government of Nepal is preparing for flight resumption domestic and international flights from 17th August 2020 with strict safety precautions. The Government imposed lockdown from 24 March...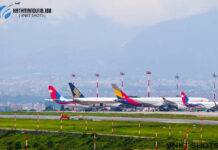 TIA welcomed unique visitors today: Asiana Airlines Airbus A350-900, Singapore Airlines Boeing 777-300, and United Nations Bombardier Challenger 604.