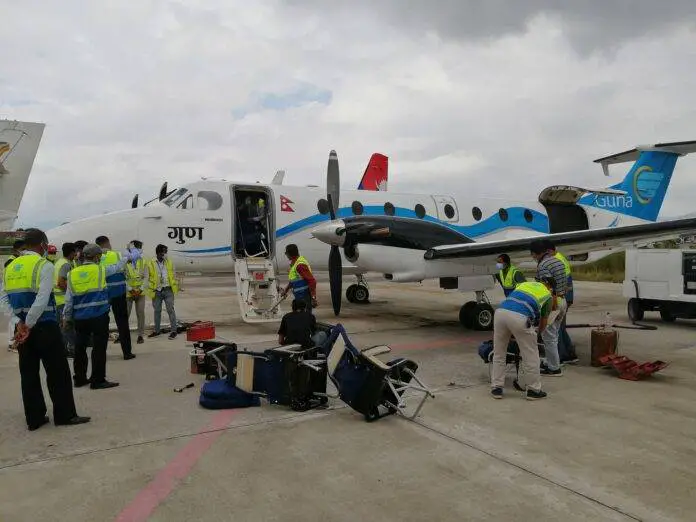 Guna Airlines is set to begin its operation from 1st Asoj 2078 with 2 Beechcraft 1900C obtained from Simrik Airlines and 5 Jetstream 41 aircraft bought from another private carrier, Yeti Airlines. Beechcraft 1900C and Jetstream 41 aircraft are already being painted with Guna Airlines livery. The airline is all set to operate domestic flights after a long gap in the Nepali aviation industry.
As per the information from the airline's official, Guna will be operating scheduled flights to Bharatpur and Pokhara from Kathmandu as the initial destinations. The airline has already started ticket bookings and the seat occupancy till now is almost full.
Guna will expand domestic destinations after conducting flights to Bharatpur and Pokhara for a week.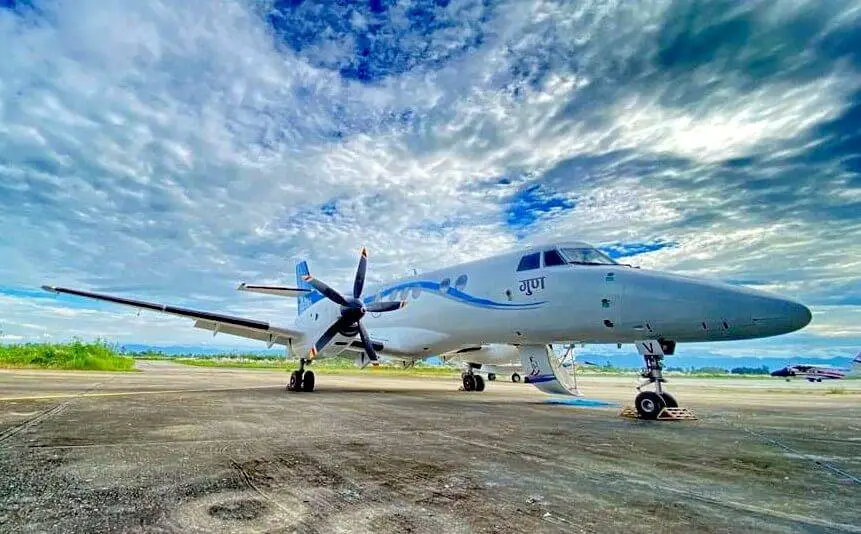 Yeti Airlines operating British manufactured Jetstream 41 aircraft for more than 14 years is replacing them with environment-friendly ATR 72 planes. All the remaining 5 J41s are being sold to Guna Airlines. Yeti will also provide technical as well as operational assistance to Guna Airlines during the initial phase of operation.
The domestic flights resumed from 1st July 2021 after the government announced a green signal following 3 months of COVID-19 lockdown. Both the airline companies reached an agreement for aircraft purchase and the deal was finalized.
Yeti Airlines started operating J-41s from the year 2007 and owned a total of 7 such aircraft. The J-41s are bought from Yeti at an estimated cost of Nrs.1 arba.
About Guna Airlines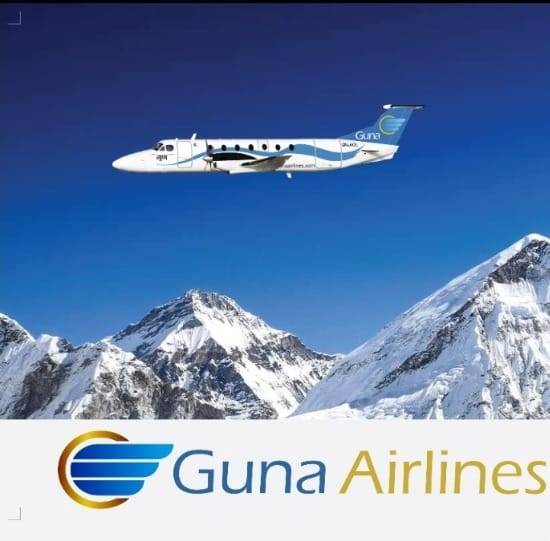 Guna Airlines used to operate domestic flights 13 years ago however, it was discontinued due to a financial crisis. After gaining some financial confidence, the company is bouncing back to conquer the Nepali sky.
Guna owns two Beechcraft aircraft also so, with the addition of 5 J-41s, the total number of the fleet will be increased to seven. The company is also planning to add more aircraft within the two years of operation and expand its services.
About the new addition, the management of Guna Airlines is also planning for the introduction of Twin Otter aircraft for STOL (Short Takeoff and Landing) flights. Currently, the company is employing almost 100 manpower and more will be added with the operation of 5 J-41s aircraft.
Guna Airlines will be operating scheduled flights to Simara, Bharatpur, Janakpur, Bhadrapur, Biratnagar, Nepalgunj, and Tumlingtar. Previously, the airlines used to operate mountain flights and scheduled flights to Pokhara, Bhairahawa, and Bharatpur with Beechcraft.