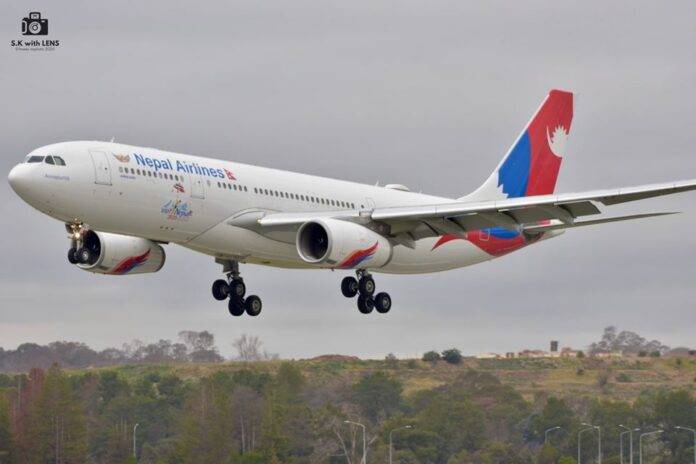 The repatriation flights of Nepal Airlines Corporation (NAC) scheduled for Bangkok-Kathmandu and Doha-Kathmandu on 22nd June have been postponed due to the load issue.
The flight for Bangkok is rescheduled for 23rd June whereas for Doha it is still uncertain. NAC is waiting for the decision from the Embassy of Nepal at Doha, Qatar.
The national flag carrier announced the flight cancelation with an official press release on social media pages and website.
The Ministry of Culture, Tourism, and Civil Aviation (MoCTCA) previously declared a total of 67 repatriation flights that would be conducted between June 11 and June 25 however, the issues in between have disturbed the flights.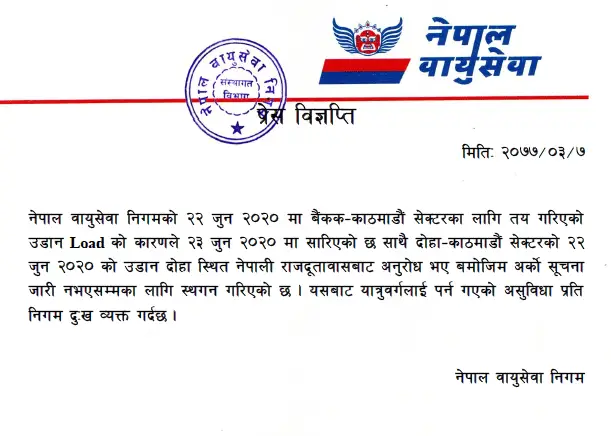 NAC was given permission to conduct 24 flights whereas private international carrier Himalaya Airlines was allocated 19 flights. The remaining 24 flights would be conducted by foreign airlines. Almost 30,000 Nepali stranded in various countries are planned to be brought back home.
The coronavirus case is increasing rapidly in Nepal with over 9000 cases and 20 deaths. Civil Aviation Authority of Nepal (CAAN), the aviation regulatory body of Nepal extended flight suspension till 5th July 2020. Both the domestic and international flights will be prohibited until the mentioned date while rescue and emergency flights will be conducted with necessary permissions.