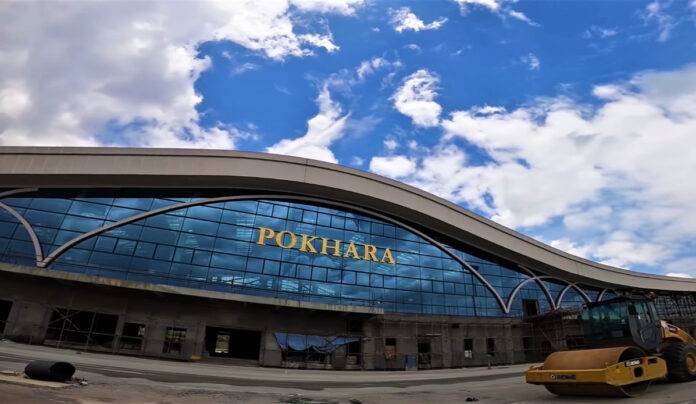 The Pokhara Regional International Airport Project which is expected to complete by July 2021 has achieved 62 percent progress. The China-based company CAMC Engineering Co. Ltd. is constructing the iconic airport with an estimated budget of Rs22 billion.
The deadline for the project which began three years ago is July 10, 2021. As per the latest achievement, the construction of the terminal building, runway, air traffic control, and other basic infrastructures.
The project chief Vinesh Munkarmi informed the work is undergoing as per the agreement to complete the construction by July 2021.
Yogesh Bhattarai, Minister for Culture, Tourism, and Civil Aviation (MoCTCA) updated the progress of the Pokhara International Project in his official Facebook account informing the project has already achieved 62 percent progress despite the disturbance created by the Coronavirus pandemic.

Mr. Bhattarai said the work is going with full swing and also thanked all the workers, engineers, laborers, and staff for working continuously without hesitation during this harsh situation.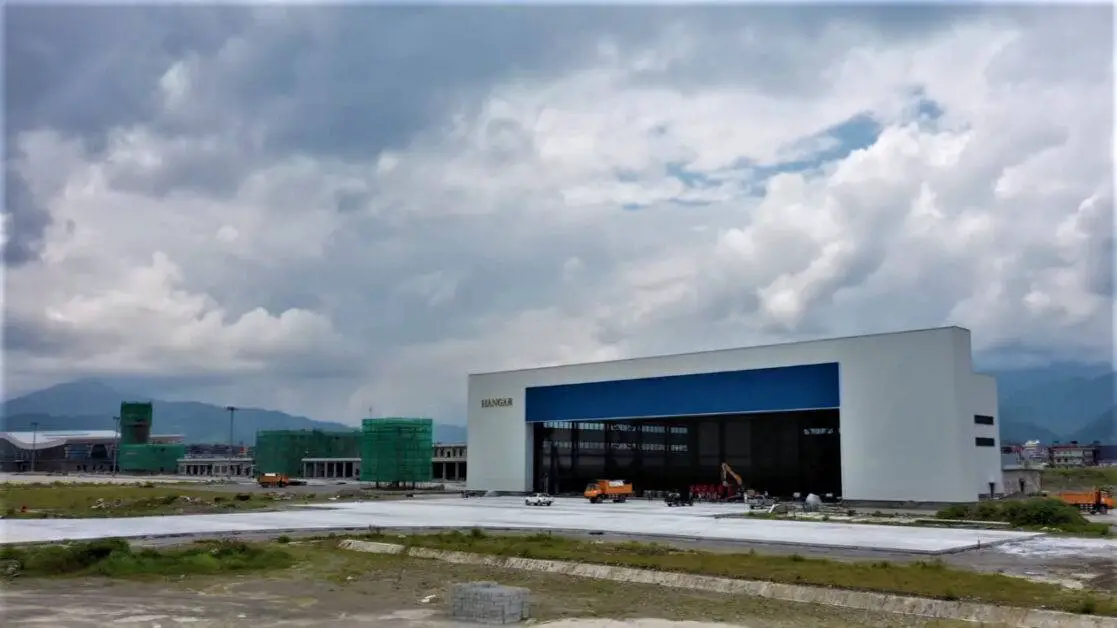 Out of the remaining 38 percent work, 8 percent is the civil work (physical and naturally built environment like roads, buildings, canals) while 30 percent is the installation work (installation of technology instrument, lightings, electricity).
Almost 500 workers were employed for the project before the lockdown however, some Chinese workers could not return back from China after celebrating English New Year 2020.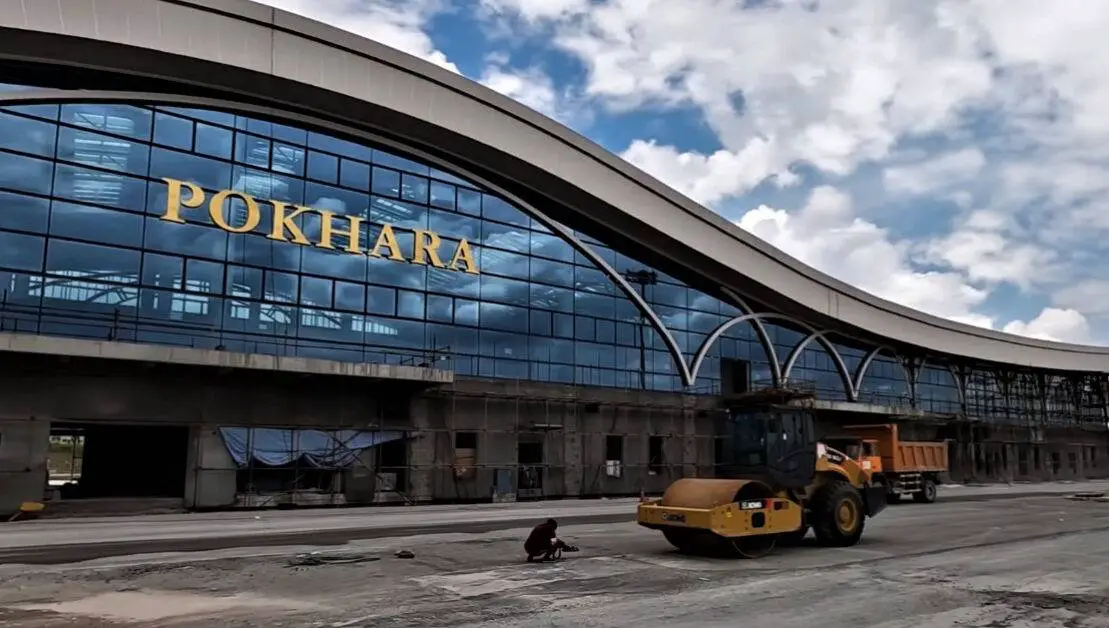 The project received some delay due to the unavailability of construction materials following the lockdown. The airport project authority resumed the halted construction shortly after the arrival of materials from the Kolkata Port, India.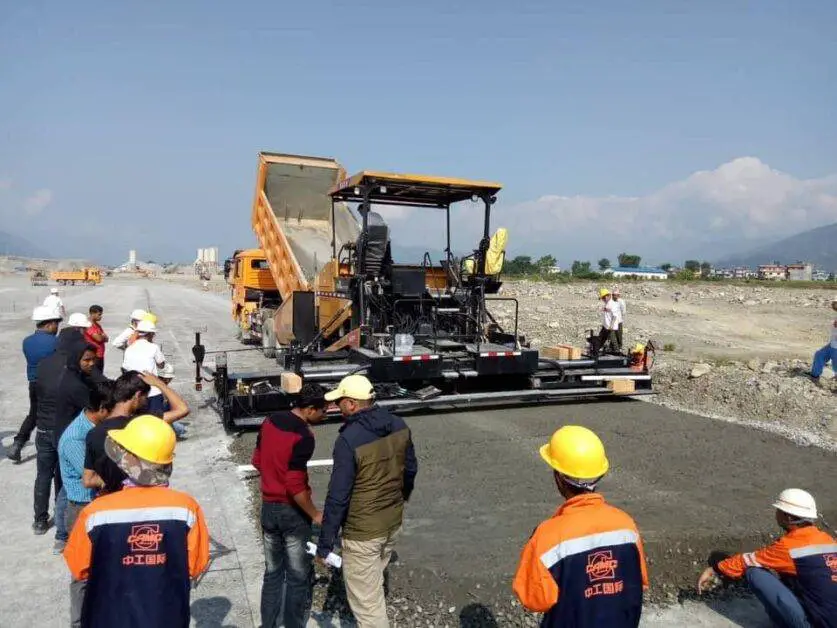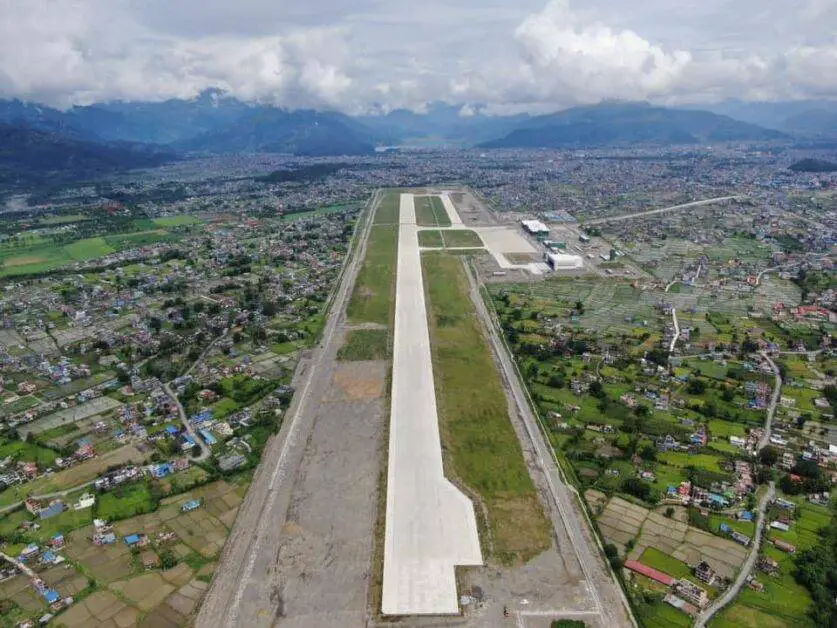 ALSO READ:
CAAN introduces COVID-19 safety circular for flight resumption