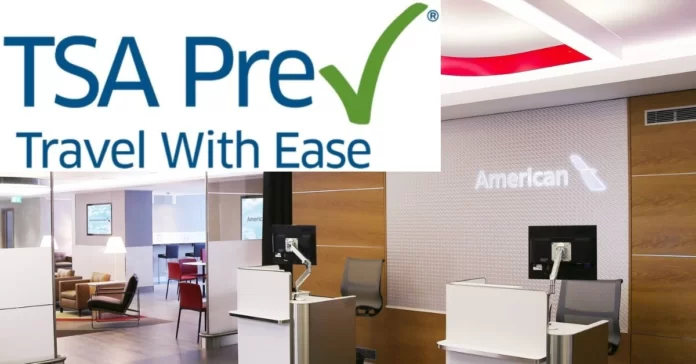 Traveling is an exciting experience, yet the process leading up to it, involving a myriad of queues and checks, can often be tedious. However, with the advent of the Transportation Security Administration's (TSA) PreCheck system, the journey is made smoother and faster. Obtaining a Known Traveler Number (KTN) and using it on your travel profiles, such as that of American Airlines has now become a practical means of saving valuable time.
This will not only streamline your experience at the security checkpoint areas, but it will also potentially enable you to keep on your shoes, belt, and light jacket. Our guidance will navigate you through the process of procuring a KTN, updating your American Airlines profile with this number, and ensuring your boarding pass duly reflects your TSA PreCheck status.
Table of Contents
Obtaining a Known Traveler Number
'Cracking the Code: Your Guide to Acquiring a Known Traveler Number for TSA PreCheck'
One of the paramount considerations in the dynamic field of travel and business is convenience. As the pace of our world accelerates, it becomes all the more incumbent on us to streamline processes, solve problems, and facilitate effortless experiences in every industry, especially in travel. A tool that serves as an excellent example of just this kind of innovation is the Known Traveler Number (KTN) for TSA PreCheck.
For those frequent flyers who have yet to acquaint themselves with this essential time-saving tool, let's delve into the intricacies of how to go about procuring your very own KTN.
One must chart a clear course to the objective— in this case, a KTN. Begin on the Transportation Security Administration's (TSA) website where the first step on the voyage is to apply for TSA PreCheck. This is an expedited screening program that enables identified low-risk air travelers to enjoy a smart and efficient screening experience.
The application process, much like a successfully orchestrated business transaction, must facilitate the exchange of crucial details. It is an online process, and the site will steer applicants through a series of questions to ascertain details like citizenship, personal information, and employment history.
The next port of call in the journey is to schedule an appointment for an interview at an enrollment center. Personal narratives have a potent role in many facets of business and life, lending credibility and authenticity. The interview functions as a kind of personal narrative where the applicant can corroborate the details provided in the application.
On arrival at the interview, don't forget to arm yourself with the instrumentation of identity verification. Equip yourself with a government-issued photo ID and proof of citizenship or immigration documentation- your passport being an example.
Prepare for the interview much like a captivating business pitch- thorough preparation and attention to detail will yield the best results. This ten-minute face-to-face session will entail you confirming the basic personal data you listed in your application.
Last but not least, it's the finale to this strategic undertaking- the financial transaction. The requisite fee for a TSA PreCheck application is $85, good for a stately term of 5 years. This is a worthy investment when you consider the significant time and hassle saved.
The wait for your Known Traveler Number typically ranges from 2-3 weeks, after which, you can begin enjoying the quick and convenient TSA PreCheck lanes open to you at hundreds of airports across the country. Why wait in long security lines when you have the power of a KTN on your side?
Validation of the KTN is in travelers enjoying substantial advantages when it comes to airport security- less time in lines, no requirement to remove shoes, laptops, liquids, belts, and light jackets, and being able to use the TSA PreCheck lanes at select airports.
TSA PreCheck with a Known Traveler Number is among the most efficient systems designed for expedited airport security. Gaining your KTN not only demonstrates your ability to stay ahead of technological innovations but also underscores a commitment to keep up with business development trends.
Embrace the promise of convenient air travel today with a Known Traveler Number!
Updating American Airlines Profile
Great, so you've followed the necessary steps, obtained the golden ticket of air travel convenience – the Known Traveler Number (KTN) for TSA PreCheck, and are now ready to take advantage of your new-found status. But you might be wondering, how do I incorporate this feather in my cap with my existing American Airlines account?
Fear not. Allowing your KTN to work its magic with American Airlines is quite straightforward, just follow these easy steps:
Log In to Your Account: Go to the American Airlines website and sign in to your account using your credentials. If you don't have one already, create an account – it's easy and essential to streamline your travel experience.

Access Your Personal Information: Once you've logged in, navigate to the "Your Account" section. Here, you'll find a subsection called "Information and Password". Within this area, choose the "Secure Traveler" option.

Enter Your KTN: You would now be on a page where you can input your Known Traveler Number. Double-check to ensure it's accurately entered – it's typically nine digits and doesn't include any special characters or spaces.

Save Changes: Once your KTN is in place, save your changes. It's as simple as that.

Confirm the Integration: A simple way to ensure your KTN has been correctly linked with your flights is to check your boarding pass on your next American Airlines flight. It should read "TSA PreCheck" on it, indicating successful integration. If not, you may wish to double-check the KTN entered and make sure it matches the one provided by TSA.
In conclusion, while security checks are an integral part of traveling, they need not be a time-consuming and inconvenient affair. Just like adopting technological advancements in business realms, integrating your KTN with your American Airlines account is a practical step towards more efficient, smooth, and hassle-free travel. Get ready to wave goodbye to long queues, and embrace the streamlined security processes on your next trip with American Airlines.
Verifying TSA PreCheck on Boarding Pass
Onward to your organized travel venture. With your Known Traveler Number (KTN) in tow, you're one step closer to a seamless and efficient travel experience. The next stage on this remarkable journey involves incorporating your KTN into your American Airlines account and leveraging the full range of TSA PreCheck benefits. You're in for a swift and streamlined affair when you add TSA PreCheck to your account, and this brief guide will ensure you walk down this path with confidence.
Exclusive perks await once you login to your American Airlines account, using your unique username and password. The initial step in this process is critical, and your diligence will surely pay off. Fasten your seat belts, folks!
Undeniably, your account holds a wealth of personal details, a record of past transactions, and a snapshot of future trips. This space is also home to your secure passport to airport convenience – your beloved KTN. You'll need to access the personal information section to embark on this next phase.
In the world of innovation, the precision of details can elevate business. Now that you've accessed the personal information section, all that's left is to type in your Known Traveler Number in the designated space. Like aligning the perfect business strategy, this step requires accuracy and attention.
Keeping it simple is the mantra of every seasoned traveler. Once you've entered the KTN, save your changes. It's easy, prompt, and secure – mirroring the convenience of TSA PreCheck.
Post saving your KTN, it is paramount to confirm that your TSA PreCheck status is applied to your future flights. Your boarding pass acts as your affirmation ticket. If the TSA Pre✓® logo is on your boarding pass, it signifies the successful integration of your KTN with your American Airlines account. Now you're all set to embrace the TSA PreCheck benefits on your next American Airlines flight.
Integrating your KTN with your American Airlines account enables you to unlock a host of TSA PreCheck advantages. You'll be soaring in efficiency with shortened lines and reduced wait times.
It is the revolutionary wave of modern air travel. Aim for the premier league of the travel industry by adding TSA PreCheck to your American Airlines account today! Steam ahead on your travel journeys with smooth flights and secure travels. Just as businesses strive to stay at the forefront of innovation, lean into this TSA PreCheck feature and sit at the helm of your travel experiences.
Navigating through airports can now be a hassle-free experience with the TSA PreCheck. Upholding your PreCheck status onto your American Airlines profile is an imperative process if you wish to enjoy expedited airport security.
Lastly, make sure to cross-verify your TSA PreCheck on your boarding pass, as this presents concrete assurance for your enhanced travel experience. Following these steps is streamlined and should effectively ensure you can utilize the benefits of the PreCheck system. So here's to a smoother, easier, and swift passage through airports—taking you closer to your destination quicker than ever before.