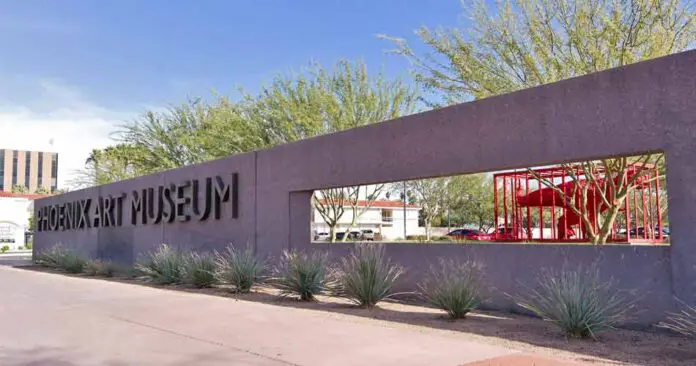 Art Museum Phoenix is the largest museum for visual art in the Southwest United States. It is located in Phoenix, Arizona. It was founded in 1959 by founder Philip Campbell Curtis. The museum is 285,000 square feet big and takes about 2 hours to get through the museum. It offers various form of art from our time to historical piece that represents amazing pasts. 
Phoenix Art Museum has more than 20,000 objects in nine collecting areas including Asian art, Contemporary art, Fashion design, Latin America Art, Modern Art, Photography, European Art, Throne rooms, and American and Western American art. In the last 50 years, the museum has hosted more than 400 exhibitions, grown its collection to more than 18,000 works of art, and has been visited by millions. 
The museum is one of the popular tourist destinations in the Southwest United States. With this short intro, let's explore what the museum offers.
Collections at Art Museum Phoenix
European paintings: The museum has artwork and European paintings from famous artists like Ubertini, Girolamo Genga, Carlo Dolci, GuercinoMarcellus Coffermans, Bernardo Strozzi, Jacob Cornelisz, Master of Astorga, Bartholomeus Bruyn The Elder, Nicolas Lepicie, Giovanni Piazzetta, Elisabeth Vigée Le Brun, Antonie Vestier, George Romany, Camille Corot, Hippolyte Delpy, Eugene Boudin,(Thumbs Up) by Jean Leon Gerome,(Garden, Arches, Giverny) by Claude Monet.Max Beckmann, Leon Portau, Eduard Villard, and Pablo Picasso. 
Sculptures at Art Museum Phoenix
This museum has also kept and preserved 20th Century Sculptures from well-renowned persons like Aristide Maillol, Max Ernst, Hans Arp, Jacob Epstein, and Giacometti. 
American Paintings at Art Museum Phoenix
Phoenix Art Museum has also kept American paintings by Gilbert Stuart, Sanford Gifford, Robert Henri, Ernest Lawson, Marsden Hartley, Stuart Davis, Georgia O'Keeffe, Jona Lie, Lew Davis, Ernest Blumenschein, Joseph Sharp, Howard Post, and Ed Mell. 
Contemporary artwork 
This museum also has few contemporary arts like-(You Who are Getting Obliterated in the Dancing Swarm of Fireflies) by Yayoi Kusama, (Black Cloud)by Cavlor Amorales, and other arts by Viola Frey, Kehinde Wiley, and Helen Frankenthaler. 
Exhibitions at Phoenix Art Museum
Phoenix Art Museum brings various artworks throughout the world for view for a limited time and throughout the year. The first exhibition in Phoenix Art Museum was held in 1575-1775. The museum also presents an original exhibition entitled Cooper as Canvas: Two centuries of Masterpiece Painting on Copper.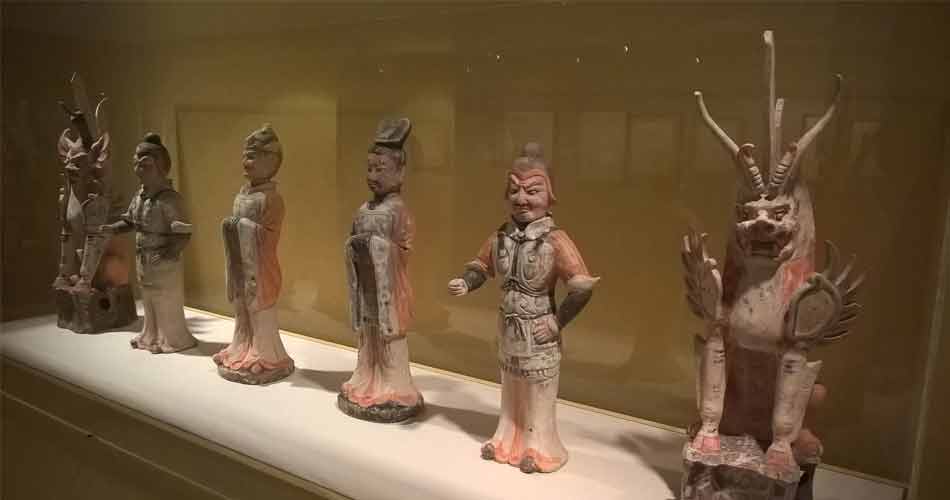 Current Exhibitions at Art Museum Phoenix
The museum has currently hosted exhibitions like Ann Morton: The Violet Protest And The 2019 Phoenix Art Museum Artists', Grants Recipients Exhibition, Emily Eden: Portraits Of The Princes And Peoples Of India, Seeking Immortality: Ancient Artifacts, Colors Of The Sky And Clouds: Chinese Blue And-White Porcelain, Sweet Land Of Funk and Still Life: Ordinary Pleasures. 
Upcoming Exhibitions at the Art Museum Phoenix
The museum is also planning to host different exhibitions in the upcoming years. Some of them are Freedom Must Be Lived In Marion Palfi's America:1940-1978, Oscar Munoz: Invisibilia (special exhibition), and Landscapes Of Extraction: The Art of Mining In The American West(special exhibition). 
Past Exhibitions
From the year 2014-2023 Art Museum Phoenix has already hosted more than 95+ exhibitions, Some of the exhibitions are Ducks, Eggs And Fish: Works By Martin Fan Cheng, AI WEIWEI: Circle Of Animals/Zodiac Heads: Gold, Liliane Tomasko: In Invisible World, Gianfranco Ferre Designs, The white shirt according to me: Gian Franco Ferre, Michelangelo: Sacred And Profane Masterpiece Drawings From The Casa Buonarroti, Cameos: Sculpture In Miniature, (Flowers, Fruits, Books, Bones: Still Life From The Center For Creative Photography, Phoenix Rising: The Valley Collects, The Ultimate Collection: Iconic Baseball Cards From The Diamondbacks Collection, Super Indian: Fritz Scholder:1967-1980, 2015 Contemporary Forum Artists Award Recipient
Defining Moments: Fifty Years Of Fashion At Phoenix Art Museum, Edward Burtynsky: Water, Heere And Abroad Photographs By David Taylor, Infocus Photobid 2016, Get Face (To Gain Respect, To increase One's Status),(Martin Creed, Work No.2497 Half The Air In A Given Space Kehinde Wiley: The New Republic, Emphatics: Avant-garde fashion 1963-2013, Eye On Fashion: The Kelly Ellman Collection, The Propeller Group, Yeohlee|Serra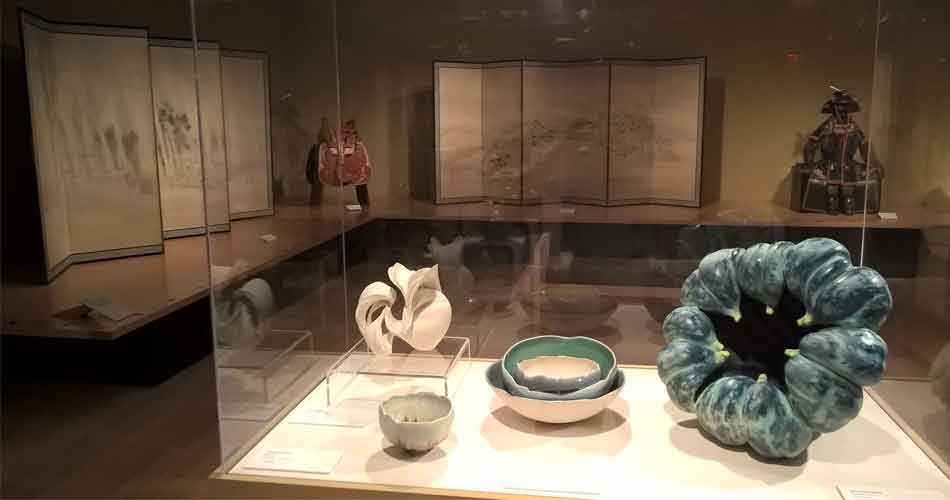 Samurai: Armor From The And Gabriel Barbier, Mueller Collection, Good Sport,2016 Contemporary Forum Artist Grant Winners, And Arlene And Morton Sculpt Contemporary Forum Artist Award Recipient, Longer Ways To Go: Photography Of The American Road, Virtue, And Valor: Sikh Art And Heritage, 2017 Infocus Photobid Exhibition And Gala Art Auction, Prints And People, Video Crossings: Kent Monkman, Alexander Calder: An Outburst Of Color, The Logic Of The Copy: Four Decades Of Photography In Print 
Video Crossings: Erick Meyenberg, Selections From The Schorr Collection,[RE]Purposed, Ansel Adams: Performing The Print, Collective Inspiration, Out Of Print: Innovation of 19th- and 20th- century Printmaking From The Collection Of Phoenix Art Museum And Thee Schorr Collection, Clay And Bamboo: Japanese Ceramics And Flower Baskets, etc. 
Events: The museum also conducts different events like show art, pay what you wish Wednesday exhibition tickets, make it! with Phoenix art and punching press. 
Key Events at Art Museum Phoenix
Films
People can see new and classic films produced by local and global film producers. Besides, they can also enjoy priceless performances via Bolshoi Ballet and Great Art on Screen series.
Lectures
The Art Museum Phoenix conducts the Museum's dynamic speakers program in which curators, artists, scholars, and other related personalities from across the globe offer their presentations.
Workshops 
Art enthusiast visitors can work with local artists, artisans, and participate in various hands-on creative workshops and events along with inspiration from the museum's gallery.
National Theatre Live
The Art Museum Phoenix offers live National Theatre each season in which visitors can enjoy the British Theatre events. This live program happens via simulcast from the UK's National Theatre. 
Education
Phoenix Art Museum supports arts-related education in Phoenix, Arizona for all students. This museum gives many offers to students for various education programs. This museum is trying to motivate students into creative thinking and a wide range of imagination. 
Funding and sponsors of Phoenix Art Museum
They have more than 20,000 works in the public trust. Virginia Piper Charitable Trust and The Steele Foundation have sponsored the making of the museum's website. 
Tickets
Tickets can be gained both by online and offline methods. The cost of tickets for adults is $23,$20 for seniors who are above 65 years,$18 for college students with ID(identity card),$5 for youth from age 6 to 17, and free for Museum Members, Military Personnel, and youth under 5. 
Opening hours
Phoenix Art Museum is open from 10 am to 5 pm on Wednesday and Friday,10 am to 6 pm on Saturday and Sunday, open to seniors only from 10 am-11 am, open to the public from 11 am to 5 pm. Closed days: The museum is closed on Monday and Tuesday and the museum is also closed on holiday hours like New Year's Day, Labor Day, Thanksgiving, and Christmas.
Facilities at the Art Museum Phoenix
Library
There is a library at Art Museum Phoenix named 'The Gene and Cathie Lemon Art Research Library' that features an amazing collection of fine art publications and materials. Almost every belonging to the museum is specialized.
Shopping
You will find books, collectibles, museum-related products at the Museum Store. With your purchase, the Museum's exhibition and education programs are supported.
Dining
The Art Museum Phoenix features a Palette Restaurant that offers a family-friendly American eatery. You will get to choose among the local and seasonal full menu and bar operated and managed by Artisan (Santa Barbara Catering).
You can enjoy your food in the casual dining room or the Dorrance Sculpture Garden.
Free to Observe
Art Museum Phoenix offers an opportunity to observe art and experience amazing cultural events in the valley. People can enjoy the ambiance of the museum with the reduced or free admission opportunities.
Event Hosting
Phoenix Art Museum allows you to host an event may it be a small meeting, family gathering, or a wedding ceremony.