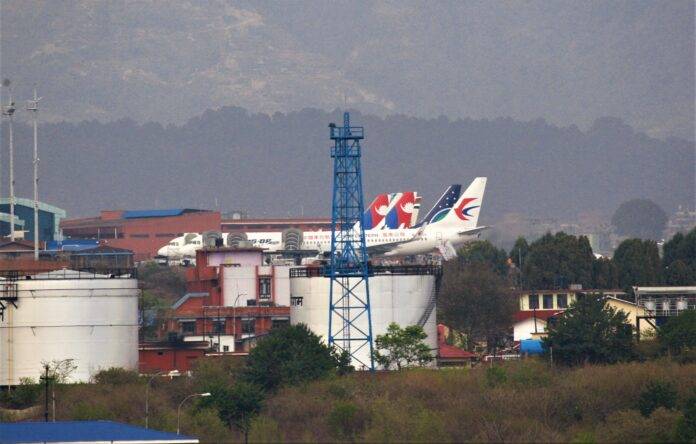 The International Air Transport Association (IATA) said the airlines from the Asia-Pacific region will be highly affected by the Coronavirus (COVID-19) pandemic.
As per the IATA forecast, airlines from the Asia Pacific region are expected to incur losses of over $29 billion in the year 2020 which is more than a third of the projected $85 billion losses worldwide.
It will be pretty difficult for the Asia Pacific airlines to return back into pre-COVID state soon because IATA forecasted a 53.8 percent decline in passenger demand and 39.2 percent in capacity.
IATA regional vice president for the Asia Pacific region said 2020 is the worst year for the aviation industry worldwide and airlines are going through harsh situations to survive.
"It will take a few years for the industry to get back to 2019 levels of activity. In the interim, governments will need to continue providing financial relief and assistance to airlines as well as flexibility in slot usage. We are also working with airports and air navigation service providers to identify areas of cooperation with a view to reducing costs for airlines," he added.
COUNTRY LEVEL IMPACT PUBLISHED BY IATA
| | | | | |
| --- | --- | --- | --- | --- |
| | Percentage change in passenger demand (2020 vs 2019) | Passenger demand impact (origin-destination volumes – 2020 vs 2019) | Revenue impact (US$, millions, 2020 vs 2019) | Potential jobs impact, aviation and sectors dependent on aviation |
| Nepal | -52% | -3,490,000 | -530 | -234,200 |
| Australia | -53% | -52,510,000 | -14,770 | -376,100 |
| Bangladesh | -49% | -5,660,000 | -1,090 | -63,300 |
| Fiji | -51% | -1,170,000 | -310 | -65,500 |
| India | -49% | -93,270,000 | -11,610 | -3,060,000 |
| Indonesia | -50% | -60,560,000 | -8,320 | -2,096,800 |
| Japan | -53% | -99,790,000 | -23,920 | -620,700 |
| Malaysia | -52% | -34,060,000 | -4,300 | -224,800 |
| Maldives | -53% | -2,830,000 | -660 | -38,300 |
| New Zealand | -52% | -13,250,000 | -3,480 | -176,400 |
| Pakistan | -53% | -10,100,000 | -1,870 | -265,600 |
| Philippines | -49% | -29,880,000 | -4,630 | -569,800 |
| Republic of Korea | -54% | -61,430,000 | -11,120 | -383,400 |
| Singapore | -50% | -24,770,000 | -6,950 | -175,900 |
| Sri Lanka | -60% | -4,150,000 | -730 | -418,800 |
| Thailand | -53% | -56,820,000 | -8,460 | -2,209,900 |
| Vietnam | -46% | -32,600,000 | -4,430 | -1,011,200 |
ALSO READ:
Future of Travel and Tourism industry post-COVID-19
Airlines request flight resumption from 1st August 2020