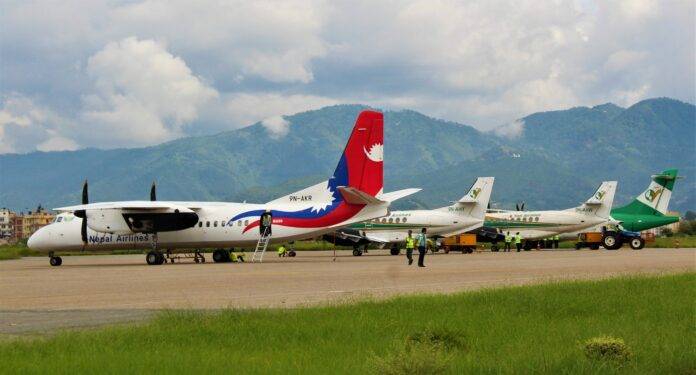 The airline and tourism business operators have requested concerning authority to resume domestic flights from 1st August 2020, and international flights from 15th August 2020.
The joint press meet was conducted today in Baluwatar mentioning 'Re-opening of the Tourism Industry in Nepal' to address the current scenario of COVID-19 and feasibility of domestic and international flight resumption.
In the press release, airline operators have said the COVID-19 pandemic has hardly hit the airline and hospitality business and it will continue to affect for more than a year. So, they have requested the government of Nepal to look into the issue and manage a suitable environment for flight resumption.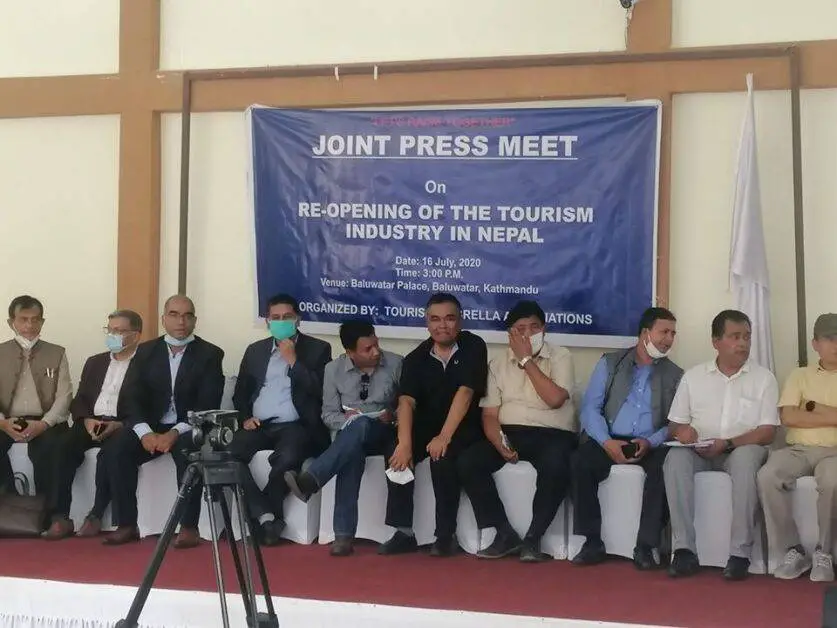 Besides, the airline operators have insisted to resume flights under the strict supervision and guidelines of the Government of Nepal, Ministry of Culture, Tourism, Civil Aviation (MoCTCA) and World Health Organization (WHO).
It is also mentioned that Nepal must take the decision by analyzing the international practice and respective authorities must act accordingly to resume the flights and run the tourism business safely.
The main points of the joint press meet on flight resumption are:
1. Manage necessary prerequisites for the flight resumption
2. Resumption of domestic flights from 1st August 2020
3. Resumption of international flights from 15th August 2020
4. Allow tourist vehicles to run with necessary health precautions
5. Slowly re-open the tourism destinations, service and market
ALSO READ:
Travel industry agitated in the aftermath of covid19 virus
Tourism Industry 2020 extremely affected by Coronavirus