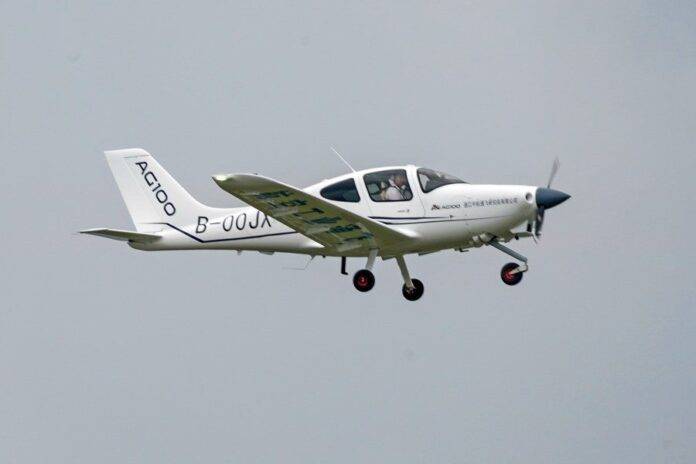 The Aviation Industry Corporation of China (AVIC) declared that the AG100 trainer aircraft manufactured domestically made a first successful flight on Saturday morning.
The aircraft took off from Moganshan Airport, east China's Zhejiang Province and stayed in the sky for 10 minutes.
AG100 is manufactured with advanced technology making it a new generation training airplane. The test pilots in their 10 minutes flight reported everything working normally.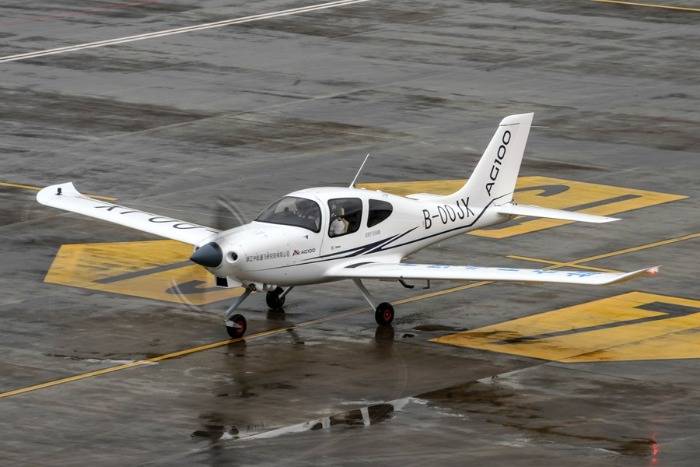 The aircraft performed well as it depicted good manoeuvrability, stability and all the technical system worked fine.
The Zhejiang China Aviation Industry General Aircraft Institute manufactured the AG100 trainer aircraft under the supervision and guideline of AVIC.
The aircraft manufacturer informed that they were pretty sure about the popularity of AG100 citing it would attract potential buyers easily. The trainer aircraft was developed to address the increasing demand for aviation market not only in China but globally.
The main feature of AG100 trainer aircraft are:
Cost Effectiveness
Convenient operation
Greater safety
Enhanced Performance
The trainer aircraft powered by a gas motor gasoline features a three-seat configuration. Besides, it will also feature a whole aircraft parachute, cockpit airbags to ensure the safety of passengers, crew, and the aircraft.
It has been reported that the AG100 manufacturer has already received interest and orders from some potential buyers but the order number is not disclosed.
AVIC is expecting the developer team will complete the project with greater success and contribute to the betterment of the Chinese aviation industry.