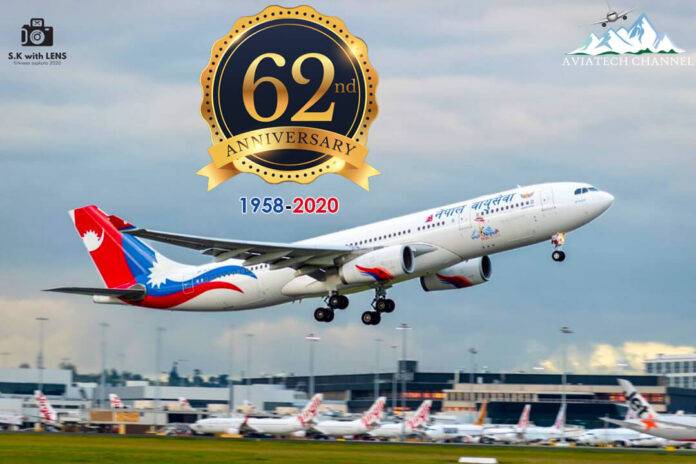 The national flag carrier Nepal Airlines Corporation (NAC) completed its marvelous 62 years of airline service as it was established on this day in 1958 as Royal Nepal Airlines Corporation (RNAC).
The airline was incorporated through enactment of the NAC Act. 2019 and celebrates its anniversary on every first day of July.  It started service with a Douglas DC-3 aircraft with flights to domestic destinations (Simara and Pokhara) and international destinations (Patna, Calcutta, and Delhi, India).
Nepal Airlines operates domestic and international flights from its base at Tribhuvan International Airport (TIA), Kathmandu with its 13 aircraft including 2xAirbus A330, 2xAirbus A320, 4xHarbin Y-12e, 2xMA60, and 3xTwinOtter DHC-6-300 aircraft.
NAC has established itself as the pioneer of the aviation and tourism industry in Nepal. The airline has been providing flight services to remote regions of Nepal since its establishment. Besides, it is carrying our beautiful flag to various international destinations around the world.
The airline is also conducting numerous rescue, repatriation and medical cargo flights during this Coronavirus pandemic. It also conducted historic flight to Sydney, Canberra, and Melbourne, Australia.
Know the history of Nepal Airlines Corporation
Incorporated on 1st July 1958, NAC started operation with a 28-seater DC-3 Dakota aircraft and then expanded its fleet. Pilatus Porter Aircraft was introduced in 1961 for flight operations to remote regions. The jet era entered into RNAC as a Boeing 727 triple engine aircraft came into service in 1972 followed by 2 Boeing 757 in 1987. Airbus A320 aircraft was introduced in 2015 to boost international flights whereas 2 widebody Airbus A330s joined NAC's fleet in 2018.
FLEET HISTORY
Douglas DC-3 Dakota
28-seater Dakota, NAC's very first aircraft, has become an icon of Nepal's aviation history. In many parts of the Kingdom, the people's initial encounter with the modern world was the DC-3, long before the cars got here. The last of these planes flew into the sunset in 1973.
Fong Shu Harvester AN-2
This 12-seater Chinese plane joined the fleet in 1963. Nepal Airlines had two of them which were in service for a brief period. They flew on a domestic route till 1965.
Pilatus Porter PC-6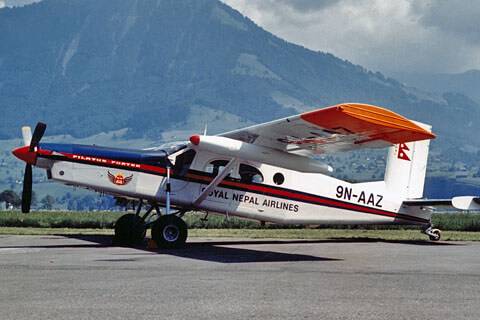 The flights to remote regions were possible only after this single-engine aircraft entered service in 1961. Manufactured in Switzerland, it seated six persons. The plane proved extremely suitable for Nepal's mountainous terrain where STOL capability was put to full use. NAC was flying one till 1998.
Fokker Friendship F-27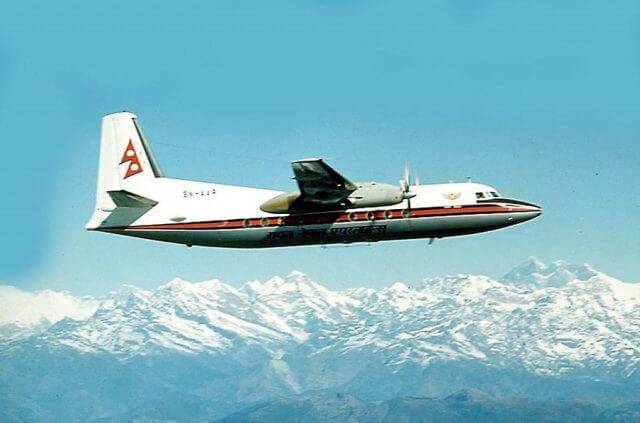 The Fokker launched Nepal into the turboprop era. In operation from 1966 to 1970, it carried 44 passengers and flew to NAC's international destinations. A lot of prestige was attached to traveling in a Fokker in those days.
Hawker Siddley HS-748 Avro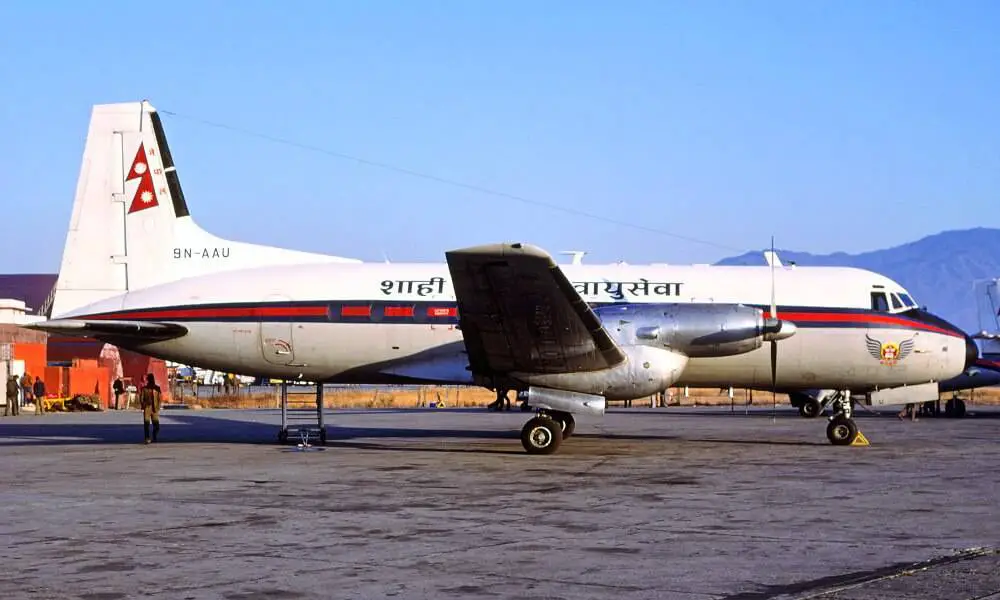 Nepal Airlines obtained its first Avro in 1970. The 44-seater planes were utilized on domestic and international sectors. The immensely popular sight-seeing excursion -the Mountain Flight -was also conducted by Avros.
Twin Otter DHC-6
The arrival of the Twin Otter was another turning point in the Kingdom's aviation scenario. Brought into service in 1971, this 19-seater Canadian plane was instrumental in opening up the mountainous interior. It could land and take off from small and rough airstrips. And suddenly, far-flung villages and remote trail-heads were only minutes away.
Boeing 727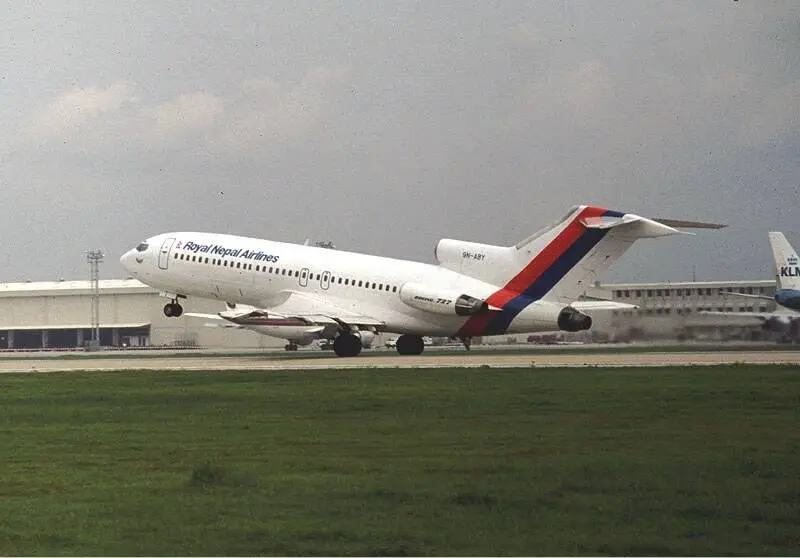 The nation became the proud possessor of a jet plane carrier with the induction of a Boeing 727 in 1972. People would rush to their rooftops to watch in awe as the sleek craft came in screaming from beyond the hills. Carrying 123 passengers, it connected Kathmandu with regional destinations and remained in service till 1993.
Boeing 757
The first of Nepal Airlines' two 757s arrived in 1987. Flying on long-haul routes and displaying the national flag at world airports, they helped Nepal make its presence felt in the international aviation scene. The 757 holds 190 passengers.
Modern Ark 60 (MA60)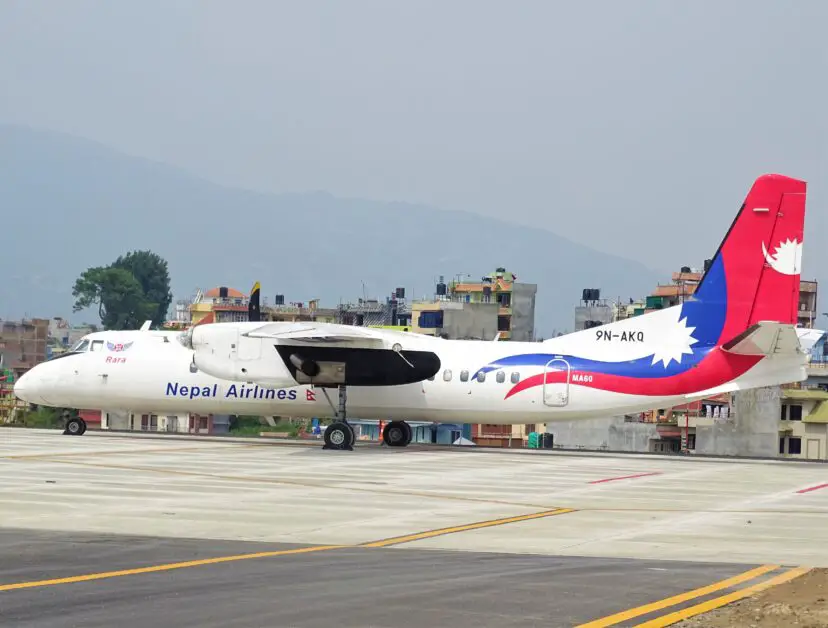 Turbo prop powered Chinese Aircraft " Modern Ark 60 " is better known as MA60. It's a 56 seat aircraft for domestic trunk routes operation. It landed in Kathmandu on April 2014.
Harbin Y12E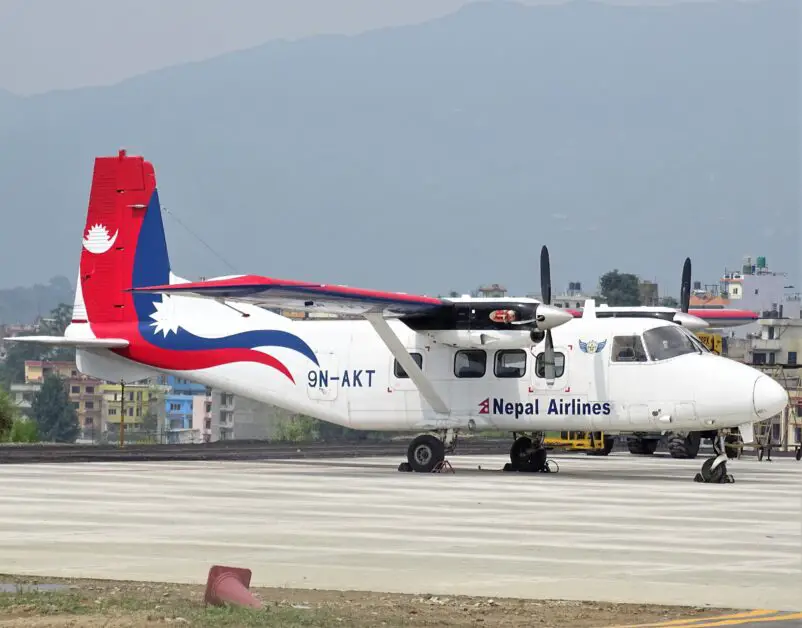 This is a 17- seater twin-engine turboprop Aircraft with STOL ( Short Take-Off and Landing ) capacity received from China similar flying capability as a Twin Otter DHC6-300. The first of the Y12 E landed on Kathmandu in November 2014.
Airbus A320
The most awarded Aircraft in the history of Nepalese Aviation, Airbus A320-200, a 158 passenger seat( 8 business class and 150 economy class) landed in TIA in February 2015 amongst a huge fanfare.
Airbus A330-200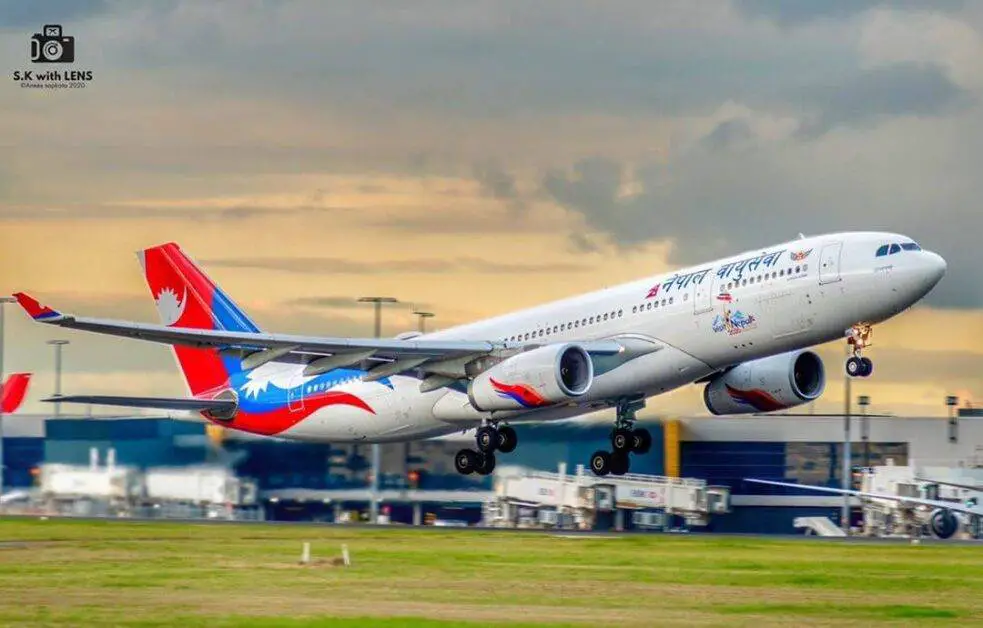 Currently, Nepal Airlines is running 2 Airbus A330-200 viz: Airbus A330-200 '9N ALY' known as Annapurna and Airbus A330-200 '9N ALZ' known as Makalu. It is a 274 seated aircraft with 256 Economy class and 18 Business class.
FUTURE PLANS OF NAC
The national flag carrier has not disclosed an ambitious future plan but is planning to add more aircraft like Airbus A320neo (new engine option) and expand the destinations to Australia, Japan, Korea, America, Europe and other countries around the world. The European Union (EU) ban on Nepali carriers has restricted adding flight destinations to European countries so, our airlines and aviation authority must work out to lift the ban.