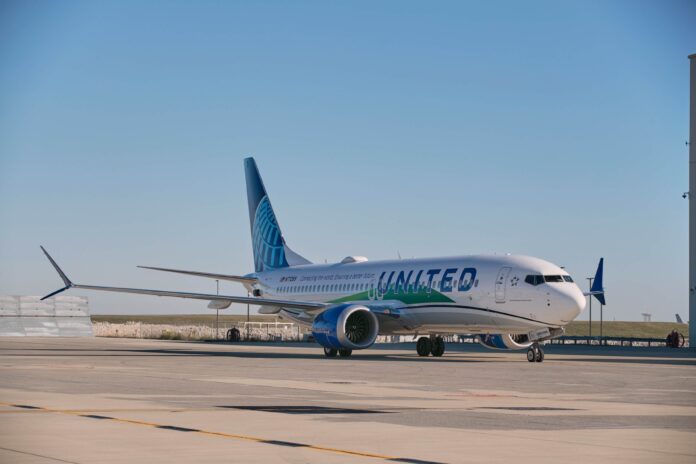 UNITED AIRLINES SUSTAINABLE AVIATION FUEL CAMPAIGN-OPERATES THE WORLD'S FIRST PASSENGER FLIGHT USING 100% SAF
United Airlines operated a flight from Chicago to Washington, DC, on December 1 carrying more than 100 passengers and using 100% sustainable aviation fuel. As per the company, it is only the commercial flight operated utilising only renewable fuel.
100% sustainable aviation fuel was utilized in one of two engines of the Boeing 737 MAX 8 which landed at Ronald Reagan National Airport (DCA) in Washington, DC flying from Chicago O'Hare International Airport yesterday.
The Boeing 737 MAX 8, the new jet for United Airlines was powered with 500 gallons of SAF in one engine and 500 gallons of conventional jet fuel in the other engine. 
As per regulations, airlines are permitted to utilize only a maximum of 50% of SAD onboard their aircraft however, Wednesday's demonstration flight was operated to determine there is no operational differentiation between the two different aviation fuels and to set the platform for more scalable uses of SAF.
CEO of the airline Mr Scott Kirby who flew on board the historic flight using Sustainable Aviation Fuel (SAF) said the historic flight was not only a significant milestone for efforts to decarbonize the aviation industry but also to produce and purchase alternative fuels. We're demonstrating the scalable and impactful way companies can join together and play a role in addressing the biggest challenge of our lifetimes, he added.
Table of Contents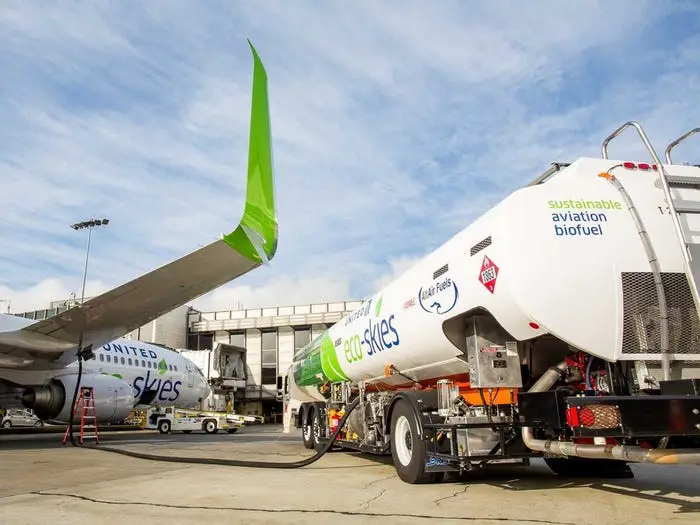 World Energy Supplies SAF
The Sustainable Aviation Fuel for United Airlines' historic flight was supplied by World Energy which is the only commercial biofuel producer in North America. World Energy is also a long-term partner of United Airlines that supplies the SAF to Los Angeles Airport (LAX).
The founder, president and CEO of World Energy Gene Gebolys said the company is proud to continue to support United's leadership and assist in launching a new chapter in SAF progression. He also said the initiation of United Airlines is an innovative example and will support the decarbonization approaches in the aviation industry.
World Energy has an ambitious plan to increase the production of SAF to almost 275 million gallons/year in 2022. The current production capacity of the company's plant is 35 million gallons per year.
The company is working to produce more affordable, low-carbon liquid and high-density fuels for the sustainability of SAF in the global aviation industry.
United partners with Virent
United Airlines has also partnered with Virent (a subsidiary of Marathon Petroleum) which uses technology to enable a 100% drop in SAF. The company uses sugarcane, beets, and sugar from corn to produce synthetic aromatics required for jet fuel.
The technology introduced by Virent shows the SAF can be 100% renewable and 100% compatible with currently available aircraft and infrastructure in the aviation industry. The company is also proud to become a part of the implementation of sustainable aviation fuels.
United Airlines Eco Skies Alliance Cooperation
For the first time in history, a commercial flight was operated utilising 100% sustainable aviation fuel. The airlines will be working in coordination with Eco-Skies Alliance to further contribute purchase of SAF.

The Eco Skies Alliance is a program with a motive to deliver flying in a more sustainable way. This program primarily focuses on mitigating the environmental impact and making sustainable aviation the norm. Decarbonizing the aviation industry is also the major project of the Eco-Skies Alliance.
Popular companies partnered with Eco-Skies Alliance include Meta, Microsoft, Visa, Siemens, HP, Biogen, BCG, Nike, Yusen Logistics, Salesforce, and much more.
United Airlines Sustainable Aviation Fuel Purchase Plan
United Airlines has purchased 1.5 billion gallons of Sustainable Aviation Fuel from Alder Fuels. This amount of SAF can help the airline to serve over 57 million passengers. Besides, the airline has an alternative to buying up to 900 million gallons of SAF from Fulcrum BioEnergy.
United Airlines effort to battle climate change
Being a major carrier in the United States, United Airlines is consistently working to battle climate change. The airline committed to reducing greenhouse gas emissions by 50% by the year 2050. Currently, the commitment is set to 100% to decrease carbon footprint.
In 2019, United Airlines operated 'Flight for the Planet' which was termed the most eco-friendly commercial flight in the history of commercial aviation.
In addition, the airline announced to manufacture electric aircraft in partnership with Archer Aviation. This announcement was made in February 2021 with the potential to operate an air taxi service to shuttle airlines' customers. Likewise, United Airlines has plans to work in coordination with Heart Aerospace to produce a 19-seater net-zero electric aircraft to serve passengers on regional destinations.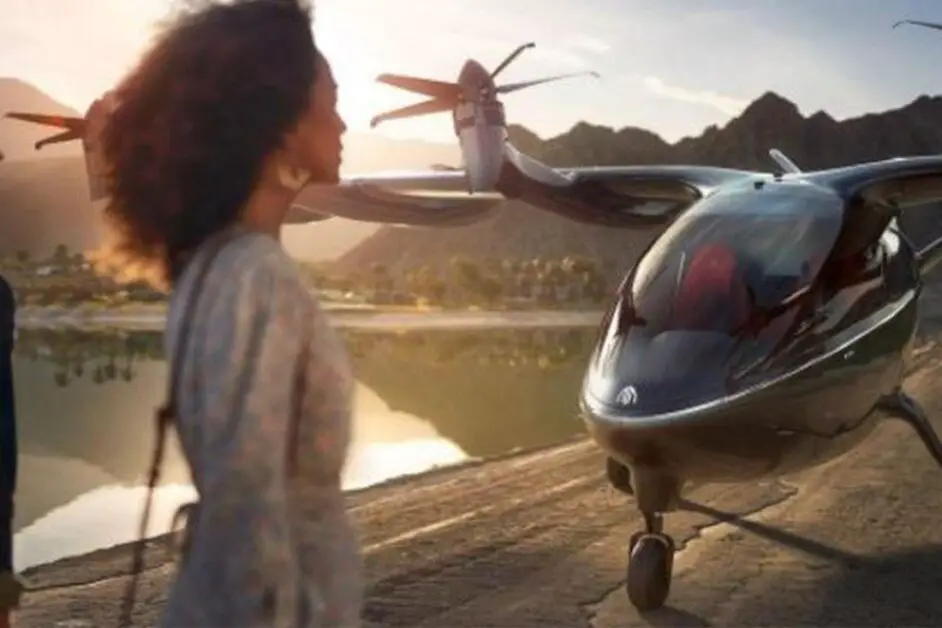 Continuing the announcement for sustainable aviation approach, United Airlines also announced to invest in Boom's 'Overture' airliner which is a zero-emission supersonic jet. This jet will be using 100% SAF and is expected to begin commercial operation in the year 2029.
United Airlines Sustainable Aviation Fuel Contribution Timeline
DATE
EFFORT
2015
United Airlines invested US$30 million in Fulcrum BioEnergy
Fulcrum BioEnergy is a SAF manufacturer that focuses on converting trash to low-carbon jet fuel
2016
United Airlines became the first airline in the world to use SAF in regular flight operations
World Energy was the supplier of SAF
2018
United Airlines became the first-ever United States carrier to commit to mitigating greenhouse gas emissions
The airline commits to reduce emissions by 100% by the year 2050.
2019
United Airlines announced to commit investing over $40 million on accelerating the development of SAF
The airline operated Flight for the Planet in the same year.
2020
The airline also became the first to announce investment in carbon capture and sequestration
The commitment was for a multimillion-dollar investment in 1PointFive which is a joint venture between Oxy Low Carbon Ventures and Rusheen Capital
2021
United Airlines announced an agreement to partner with Archer Aviation to pace up the production of electric aircraft
These two companies are planning for developing air taxis to serve United customers and reduce carbon footprint
United Airlines gives customers the ability to purchase SAF
To support the decarbonization campaign, United Airlines Sustainable Aviation Fuel campaign is offering its customers to contribute funds for additional SAF purchases. With that, the carrier becomes the first of any United States airline to provide its customers with that ability.
Customers can log in to the ecoskiesalliance portal on the official website and contribute to the global cause.