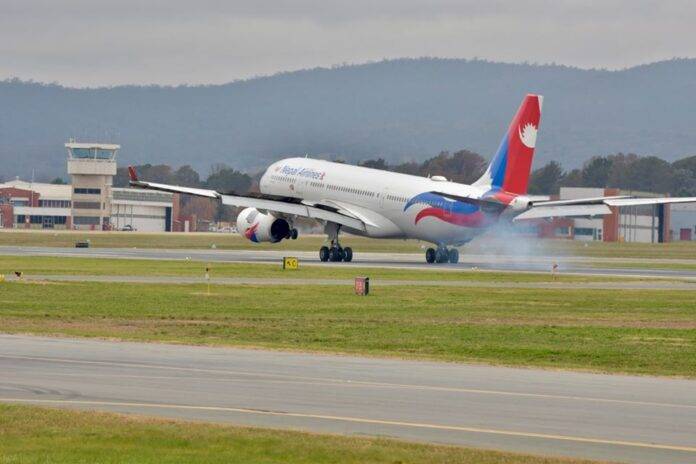 Many people were asking about why Nepal Airlines' Airbus A330 widebody aircraft didn't fly directly to Sydney, Canberra, and Brisbane, Australia from Kathmandu during a repatriation flight conducted for Australian citizens, NewZealanders and PR holders. A330 is capable of operating long-distance flight but our national flag carrier was unable to do so due to lack of ETOPS certification.
WHAT IS ETOPS CERTIFICATION?
ETOPS stands for Extended-Range Twin-Engine Operational Performance Standards which allows aircraft with the dual engine to operate long haul flights especially flying over the ocean. The International Civil Aviation Organization (ICAO) introduced the term ETOPS for twin-engine aircraft to operate let airplanes fly further than 60 minutes flying time from the nearest diversion airport. Previously, this certification was prohibited for three and four-engine airplanes. Standards and Recommended Practices (SARPS) was established by ICAO for implementing ETOPS and the certification became available for four-engine aircraft including Boeing 747 jumbo jet.
CONCEPT OF ETOPS
If an airline operator wants to operate its twin-engine aircraft like Airbus A330 for long haul flights which means flying more than 60 minutes away from the nearest diversion or emergency landing airport, then ETOPS comes into action. While performing long route flights, there are higher chances of complications including technical issues, crew/passenger incompatibility, or any emergency situations. So, airline operators must prepare long haul flights perfectly in order to avoid such circumstances. Airline companies only can operate lengthy flights after getting ETOPS certification from ICAO.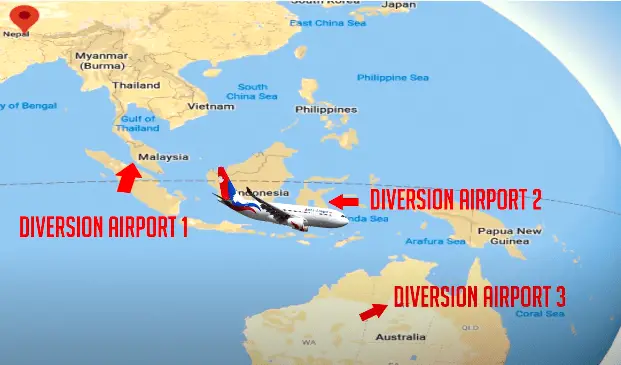 REQUIREMENTS FOR ETOPS CERTIFICATION
Airline can only acquire ETOPS CERTIFICATION if they fulfill following requirements:
Airline must own ETOPS Type Rated Aircraft (example includes Airbus A330, Boeing 787 Dreamliner)
Aircraft's airframe must be reliable, one engine operation must not bring complications and pilots must be able to relatively manage aircraft operation with one engine operation only.
Airline must maintain high standard regular maintenance of their aircraft.
The maintenance record of the ETOPS type rated aircraft must be to the point.
Airline companies must have special set of flight crews
The airline must ensure their flight crews including pilots, engineers, flight attendants are trained with the standard procedures.
Airline must have special arrangements at the diversion airport if any emergency situation occurs.
Aircraft must have performed long haul test flights and other tests as directed by ICAO.
Airline operators must fulfill all requirements of their respective aviation authorities.
HAS NEPAL AIRLINES ACQUIRED ETOPS CERTIFICATION?
Since airline companies of Nepal are blacklisted by the European Union (EU) so, flights to the majority of long routes are not feasible now. Besides, Nepal Airlines Corporation (NAC) is conducting flights to short destinations with its Airbus A330 and A320. NAC has not applied for ETOPS because it takes time and strict requirements. If the national flag carrier of Nepal gets permission to fly to Australia, Europe, America then it will definitely work for obtaining ETOPS Certification.
Due to this reason, NAC operated flights to Sydney, Canberra, and Brisbane with a technical stop at Kuala Lumpur Airport, Malaysia.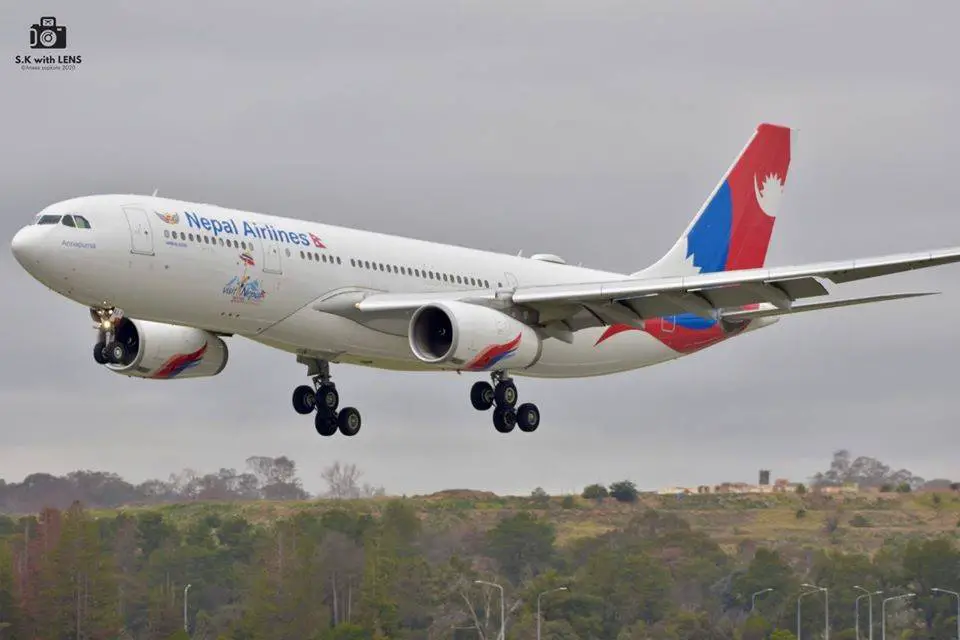 HISTORY OF ETOPS
John Alcock and Arthur Brown flew first non-stop 16 hours transatlantic flight in 1919 with twin-engine aircraft Vickers Vimy from Newfoundland to Ireland. Federal Aviation Authority (FAA) restricted long flights to within 160km from a diversion airport despite the engine being able to cover more than 160 km distance. FAA introduced a 60-minute restriction in 1953 prohibiting airlines to not exceed their flights 60 minutes away from the nearest airport. ICAO in the 1950s proposed a 90-minute rule for all aircraft and it was adopted by many aviation authorities.
In accordance to this rule, Pan Am operated its twin-piston aircraft Convair 240s from Barranquilla to Kingston.
Jet engines proved to be highly reliable for long route flights and the popularity of twin jets increased whose engine was powered by Pratt and Whitney engines. The majority of large Commercial aircraft became jet-powered by the 1960s.
The first twinjet wide-body Airbus A300 operated flights across the North Atlantic, Indian Ocean, and the Bay of Bengal under the supervision of ICAO 90-minute rule. After Boeing 767-200ER (Extended Range) entered into service in 1984 the FAA extended their ETOPS limit to 120 minutes. Trans World Airlines conducted the first 120-minute ETOPS flight from Boston to Paris with its Boeing 767 in February 1985.
Gradually, the ETOPS rule extended to 180-minute rule in 1988 but the certification required stricter qualifications and later it reached 207, 240, 270, 330, and 370 minutes.
LATEST AIRCRAFT ETOPS CAPABILITY
AIRBUS A350 XWB
The European Aviation Safety Agency (EASA) provided a green signal for the Airbus A350 XWB to conduct flights to a maximum of 370 minutes away from the nearest airport with the one-engine inoperative condition.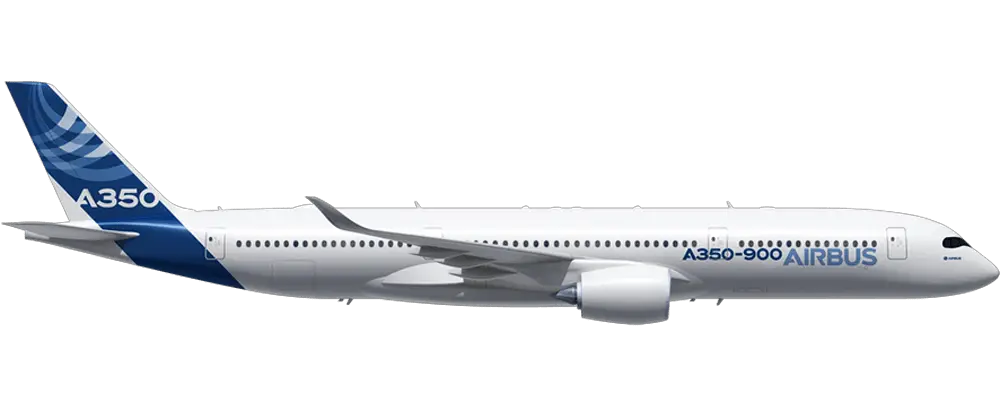 BOEING 787 DREAMLINER
The Boeing Company was delighted to know that FAA-approved their 787 aircraft to conduct flights up to 330 minutes from the nearest airport. 787 Dreamliner is considered as a super-efficient twin-jet aircraft.