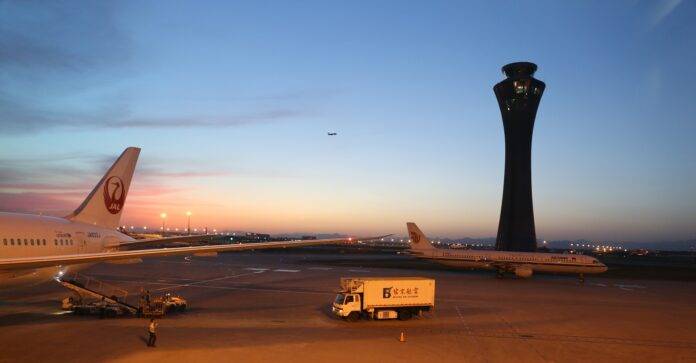 Beijing encountered a sudden increase of coronavirus resulting in over 1000 flight cancellations in and out from the Chinese capital. The government of China declared a lockdown following the sudden outbreak despite recovering completely.
Beijing reported 31 Coronavirus cases on Wednesday, 17th June taking the total cases to 137. It is expected that this sudden outbreak has already flourished to the other 16 districts and 4 provinces.
Variflight, an aviation data provider of China showed cancellation of over 1000 flights on Wednesday at the Beijing International Airport and Daxing International Airport. The air traffic was starting to take pace with the improvement in Covid-19 cases.
The aviation flight tracking applications displayed a total of 1255 flight cancelation on both important airports of the Chinese capital. Air China officially announced its cancelation of 297 flights to and from Beijing International Airport.
All the airlines of China including Air China, China Eastern, China Southern, and Hainan Airlines have declared to provide full refunds to their customers who have booked tickets. Beijing municipality has already announced the city had again reached to Covid-19 outbreak Level 2.
As per the flight forecast, the flights to and from the capital city would plummet by over 40 percent weekly. High-end airlines such as Air China, China Southern Airlines, and China Eastern Airlines are expected to suffer more from the cancellations. Bus service, school, and other delicate organizations have been shut down following the outbreak.
Officials from Beijing authority said that the risk of a virus would be severe if carelessness happens. So, the soft lockdown is implemented at the capital to reduce the spread of deadly corona virus.
Also Read related flight cancellations news:
Coronavirus in China: 1,255 flights to, from Beijing cancelled
Hundreds of Beijing flights canceled after coronavirus resurgence