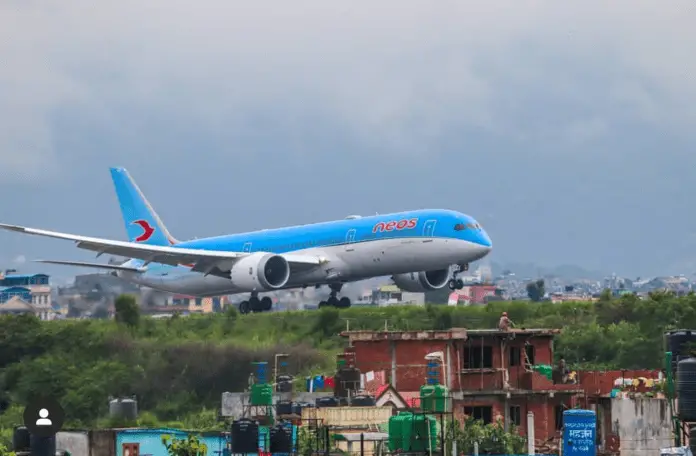 Tribhuvan International Airport, the only international airport of Nepal welcomed new visitor today which was Neos Air Boeing 787-9 Dreamliner. The aircraft arrived from Italy via Cairo, Egypt to repatriate Italian citizens stranded here in Nepal following the Covid-19 lockdown.
The arrival of the beautiful Dreamliner aircraft was a rare but beautiful moment at Kathmandu. The weather was clear and cool while the aircraft landed and the plane spotters of Nepal got a great opportunity to capture such an alluring flying machine.
The aircraft will return back to Milan, Italy from Kathmandu tonight with Italian passengers. The Dreamliner will make a technical stop at Cairo, Egypt.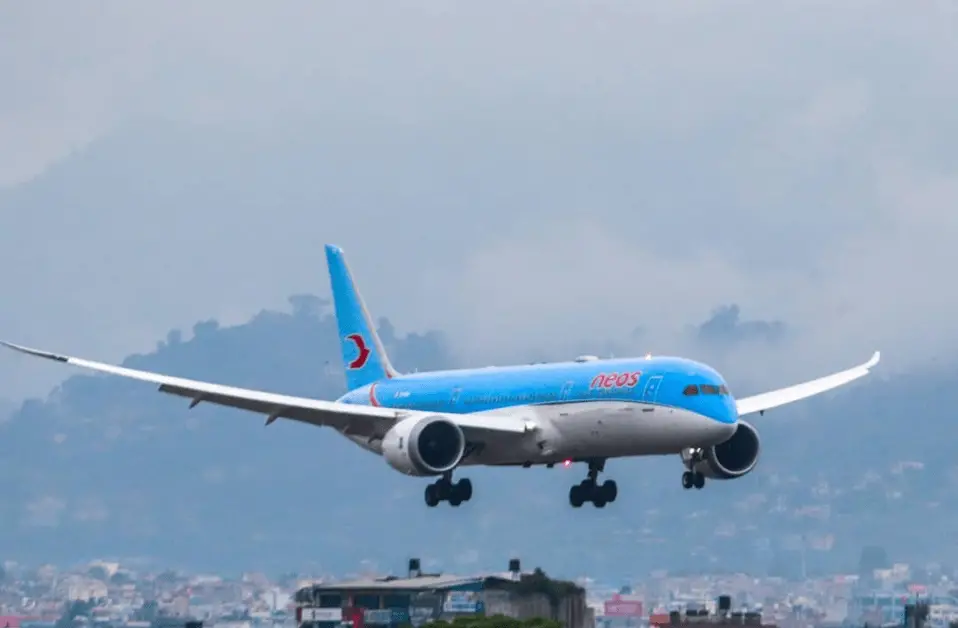 ABOUT NEOS AIR
The Neos Air Boeing 787-9 that arrived with registration 'EI-NEW' is 2 years old. Neos is an Italian leisure airline established in June 2001 and started its operation with Boeing 737-800 Winglet aircraft. Its base is located at the airports of Milan, Verona, and Bologna from where it operates scheduled as well as charter flights. The airline introduced 787-9 Dreamliner in December 2017.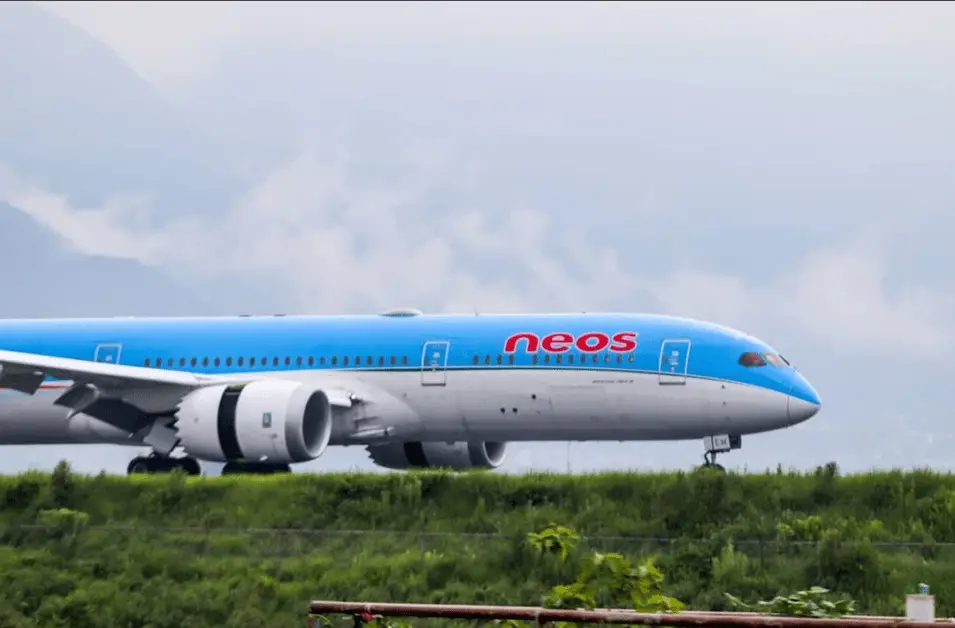 ABOUT BOEING 787-9 DREAMLINER
Boeing 787-9 Dreamliner is the state of the art aircraft with beautiful and lavish design. This aircraft manufactured by the Boeing company is more reliable for medium and long-haul flights. It provides a luxurious travel experience that includes comfort, luxury, and efficiency.
Flying in such a beautiful and advanced aircraft will be a lifetime experience. The aircraft's cabin is spacious with plenty of legroom. Besides, the aircraft is environment friendly with 20% lower fuel consumption resulting in 20% less CO2 emissions.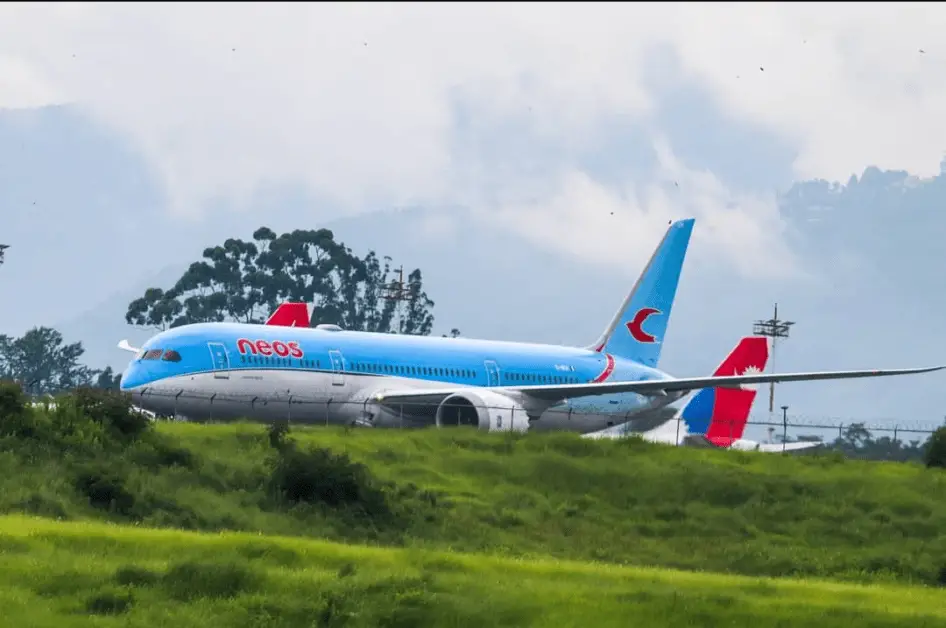 The 787-9 Dreamliner is enhancing the flight operation of airlines around the world and also improving the flying experience. The Boeing company says it as the Dreamliner effect. The aircraft's main praising topic is its flexible design, optimized performance and maximum reliability.