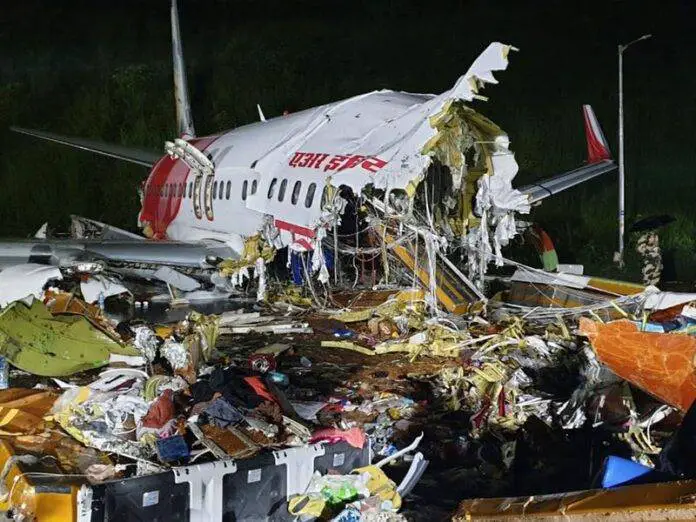 As per the statement published by the Air India Express, it has been confirmed there are 17 confirmed deceased people including two pilots. Other passengers with injuries were rushed to nearby hospitals while 4 cabin crew are declared safe by the airline.
The Air India Express aircraft with 190 passengers on board skidded off the runway at Karipur airport resulting in a fatal incident. The Boeing 737 with flight number IX 344 en route from Dubai to Kozhikode crash-landed at the Karipur airport at around 7:45 pm local time yesterday.
The aircraft met a runway excursion in rainy conditions and went down 35 feet into a slope breaking up into two pieces. The emergency relief team from Air India and Airports Authority of India (AAI) from Delhi and Mumbai were immediately deployed at the accident site.
Emergency Response Team members as well as Special Assistance Team members had been deployed by the Air India Express to assist the passengers and their family members. The airline has also prepared relief flight from Mumbai and Delhi for rendering humanitarian assistance.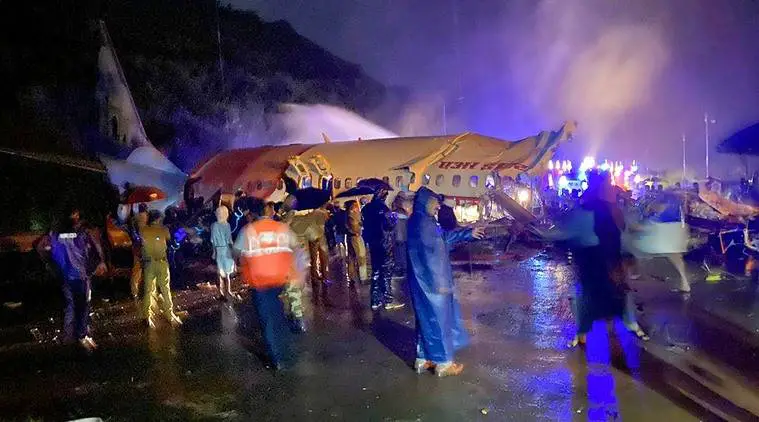 The Air Accidents Investigation Branch (AAIB) will inspect the Air India Express crash as the Directorate General of Civil Aviation (DGCA) ordered a detailed investigation into the accident.DGCA informed the visibility was 2,000 meters with heavy rainfall.
According to weather radar, the approach was for runway 28 but as pilots found difficulties they went around twice and came from the opposite side on runway 10 and the plane crash-landed at Kerala's Kozhikode airport.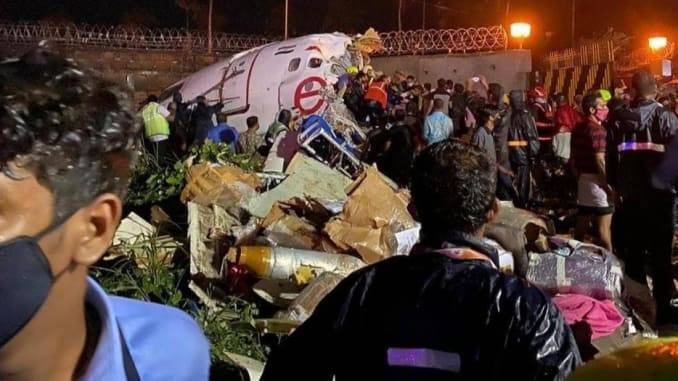 Prime Minister Narendra Modi tweeted, "Pained by the plane accident in Kozhikode. My thoughts are with those who lost their loved ones. May the injured recover at the earliest. Spoke to Kerala CM @vijayanpinarayi Ji regarding the situation. Authorities are at the spot, providing all assistance to the affected."
Bollywood star Akshay Kumar also tweeted, "Terrible news! Praying for the safety of all the passengers and crew onboard the #AirIndia Express flight. My deepest condolences to those who have lost their loved ones."