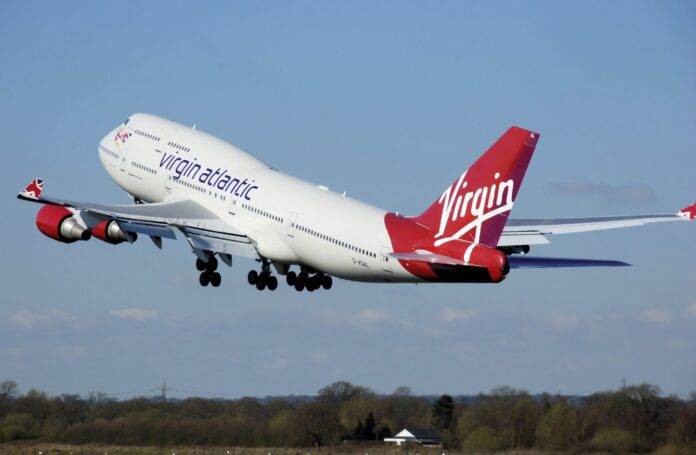 Virgin Atlantic, the European airline has filed for bankruptcy after running out of cash following the adverse effect of Coronavirus pandemic. Richard Branson, British entrepreneur and founder of the airlines informed the Virgin Atlantic could run out of cash next month if the debt relief of almost $1.6 billion does not get approved.
The lawyers of the European carrier insisted the airline is desperately in need of injecting fresh money for securing and sustaining in the global aviation industry. The London court has said the airline's cash flow would plummet heavily into critical levels by the mid-September 2020.
The airline company said it is not bankrupt technically however, it will run out of money soon and may have to shut down operations by the end of September 2020.
The company's spokesperson said, "With support already secured from the majority of stakeholders, it's expected that the restructuring plan and recapitalization will come into effect in September".
Passenger demand has declined to a critical level due to the prevailing impact of Coronavirus across the globe. Almost every airline is facing huge financial pressure and even compelled to cut jobs.
Virgin Atlantic published a statement recently which says:
Following our return to the skies, we're currently operating our flying schedule from our London Heathrow base, and these flights continue as normal. All upcoming flights and holiday bookings remain valid. Flying Club members can continue to earn and redeem their mile as usual; customers with cancellations can continue to rebook or request refunds and these are being processed and our people are ready to ensure you Fly Safe and Fly Well.
As announced on 14th July, we have taken a big step forward in securing our future, by launching a court backed process as part of a solvent recapitalization of the airline and holiday business. The approval process is in motion and we expect the recapitalization to come into effect in September.
The Chapter filing in the United States is a procedural application to allow the US courts to recognize the restructuring process we are undertaking- in this case, the solvent recapitalization of the airline under English law. Once approved and implemented, our plan will keep Virgin Atlantic flying.