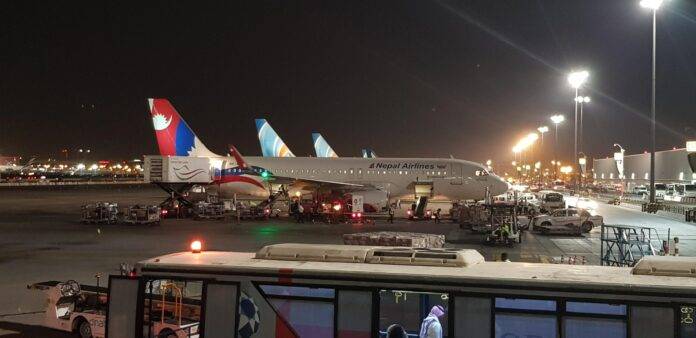 Authorities from the United Arab Emirates (UAE) have forwarded the notice to the airlines about the mandatory requirement of COVID-19 negative PCR test report of all passengers boarding flights to the UAE. The negative test report must be no more than 72 hours old.
This COVID-19 test regulation has been introduced from 24th July to all airports in the UAE while it will be implemented strictly from 1st August. It is applicable to Emirates, residents, tourists, and all the passengers making transit through airports in the UAE.
This new requirement is supported by the National Crisis and Emergency Management Authority (NCEMA) and the Ministry of Foreign Affairs and International Cooperation (MOFAIC).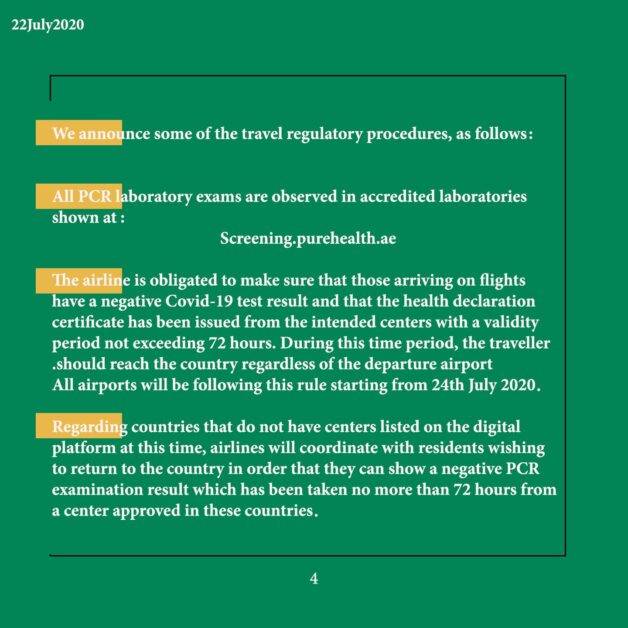 As per the decision, the COVID-19 test (PCR) must be carried out at an authorized laboratory that is available on this website (CLICK HERE). Passengers must consult with their airline if their country is not listed on the website.
Regardless of the departure airport, airlines must mandatorily ensure that passengers heading towards the UAE must hold a negative test result with the validity of less than 72 hours.
This decision by the UAE authority is for the safe flight operation and the prevention of the Coronavirus disease as the airport is the delicate area from where the virus may outbreak easily.
The countries across the globe have gradually started to remove lockdown and lift the ban on international air travel but with some restrictions. Airlines are preparing to resume flights with maintaining optimum safety precautions. International Airports are also preparing for necessary precautions for reducing the spread of Coronavirus.
ALSO READ:
Travel industry agitated in the aftermath of covid19 virus
Tourism Industry 2020 extremely affected by Coronavirus