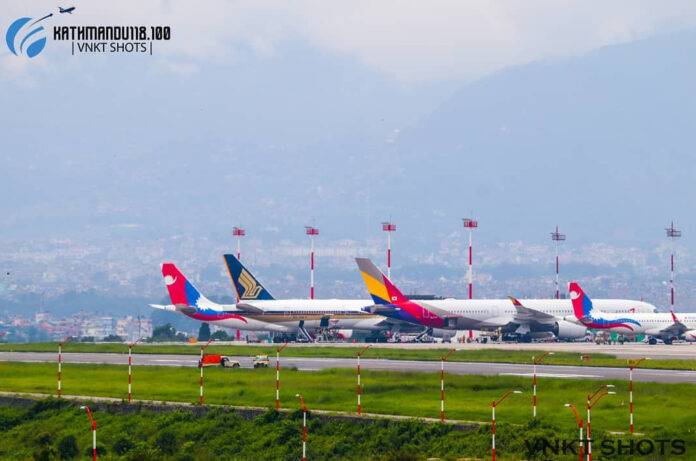 The Tribhuvan International Airport (TIA), Kathmandu welcomed unique visitors today: Asiana Airlines Airbus A350-900, Singapore Airlines Boeing 777-300, and United Nations Bombardier Challenger 604.
Singapore Airlines B777 arrived from Singapore Changi Airport whereas Asiana A350 conducted flight from Incheon International Airport to TIA. Likewise, the United Nations Bombardier Challenger 604 charter flight arrived from Islamabad International Airport.
Asiana Airlines A350 airlifted 18.6 tonnes of Cargo from Korea to Kathmandu. Likewise, Singapore B777 brought 16.27 tonnes of cargo from Changi and then departed with 22.26 tonnes of cargo loaded from Kathmandu. On the other hand, UN Challenger 604 brought 15 passengers from Islamabad and took back 17 passengers.
All three aircraft departed from TIA today to their respective destination.
Here we present spectacular photos of A350, B777 and Challenger 604 captured by aviation photographers: ktmspotter and kathmandu118.100