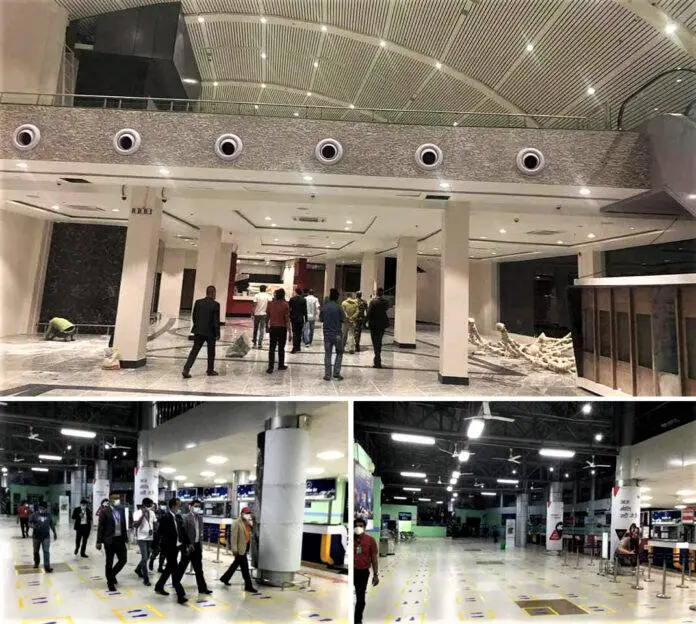 Minister of Culture, Tourism and Civil Aviation Mr. Yogesh Bhattarai inspected the Tribhuvan International Airport (TIA) today as the government is preparing to resume the flight operations from 17th August. Bhattarai said the airport has been renovated with new infrastructures, security measures during the lockdown period following the Coronavirus pandemic.
TIA underwent various up-gradation works including runway/taxiway renovation, extension, new terminal building, runway light installation, interior beautification, expansion of parking area, the addition of luggage belt, and new arrival hall.
Bhattarai said the renovation works of TIA during the 4 months lockdown period went in full swing. He added the latest up-gradation of the only operating international airport will enhance safe flight operation and decrease delays.
The parallel taxiway, new aircraft parking bays and new terminal building are the upcoming renovation projects for TIA.
Minister Bhattarai also informed about the notice dispatched to airport authority and airlines for safe flight operation under the supervision and guidelines of the Civil Aviation Authority of Nepal (CAAN).
The Government imposed lockdown from 24 March 2020 till 17 August 2020 in order to contain and control the worldwide spread of COVID-19 pandemic in the country. Within this period, the Government suspended all domestic and international flights except the rescue, repatriation, and charter flights related to medical and other essential supplies.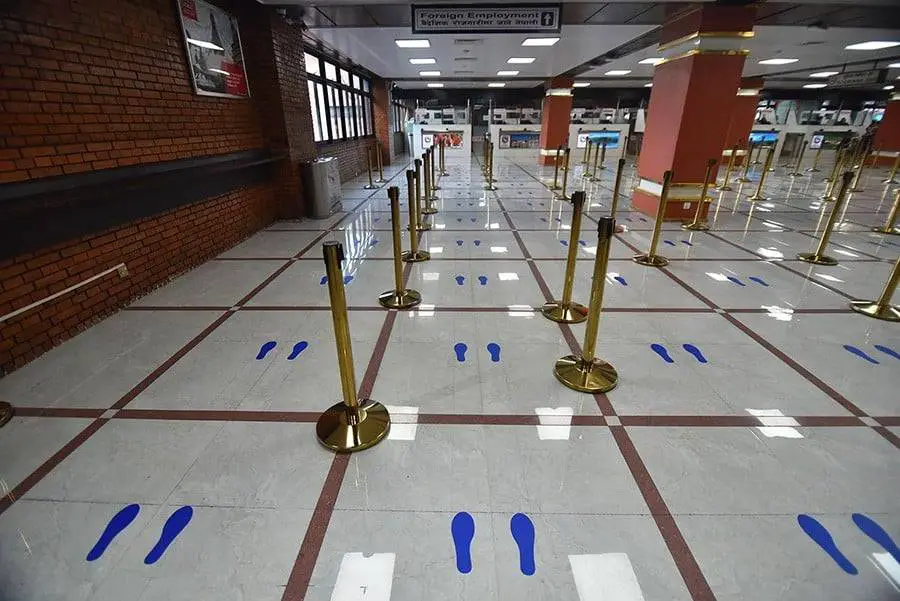 Civil Aviation Authority of Nepal (CAAN) has prepared some regulations, recommendations, and guidelines for airlines and airport authorities for safe air travel after the resumption.