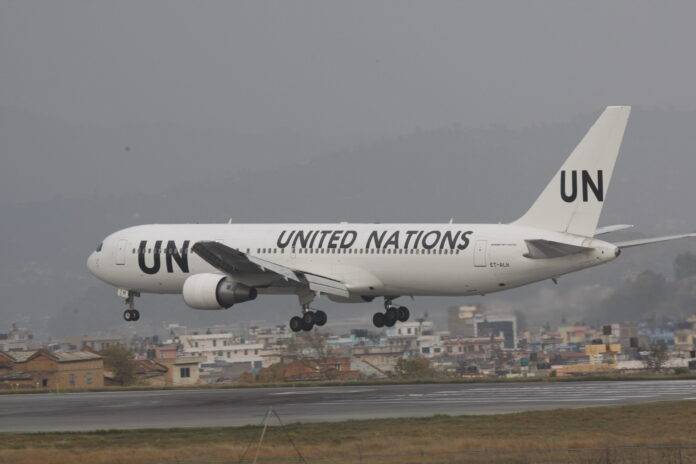 A NEWER TECHNOLOGY FOR AN AGEING AIRCRAFT
Japan Civil Aviation Bureau (JCAB) has provided a green signal to Thomas Global Systems, a tech provider from Sydney to introduce their latest Liquid Crystal Display (LCD) Boeing 767 flight display technology.
Boeing 767 is old generation aircraft introduced some 40 years ago and is slowly aging however, the introduction of the LCD display will provide modern features and look to the aircraft. The tech company based on Sydney, Australia received approval from the Federal Aviation Authority (FAA) for its LCD product last year.
Chief Operating Officer of the company said that the TFD-7000 series LCD displays would bring enhancement to the classic flight decks of Boeing 757, Boeing 767, and also famous Boeing 737.
This revolutionary technology is expected to boost the operational capability and address the diminishing features of old CRT systems.
JCAB provided a type certificate that would allow the tech company to sell its system for airline operators in Japan. The old generation aircraft these days are becoming inefficient due to aging technological systems and are desperately in need of newer systems.
Boeing 767 manufactured in Everett, Washington performed it first flight in September 26, 1981 with model number 767-200. Now the 767 family constitutes five models including 767-200, 767-200ER, 767-300, 787-300ER and 767-400ER. Besides, the 767 family also features 767 freighter aircraft.
The Boeing company introduced the Airborne Warning and Control System (AWACS) in 1991 and gradually developed advanced avionics, aerodynamics, and other advancements. But the aircraft's flight deck remained traditional over the long period of time and now required changes.
Thomas Global Systems managed to win the approval from JCAB and this company is the only Australian company that designs major avionic flight deck products for commercial planes.
Some of the commercial airlines are retiring their Boeing 767 aircraft while some are converting it from passenger to freighter. Air Canada retired its 767 with registration C-FCAE on 1st August 2019.
Boeing 767 proved to be an efficient aircraft during the COVID-19 pandemic supporting lots of cargo flights around the world. The top online shopping site Amazon leased over 12 Boeing 767 to meet their increasing online orders and customer demands.
ALSO READ RELATED BOEING 767 NEWS:
Air Canada retires last Boeing 767 after 37 years
Amazon leases 12 Boeing aircraft to bolster air cargo fleet