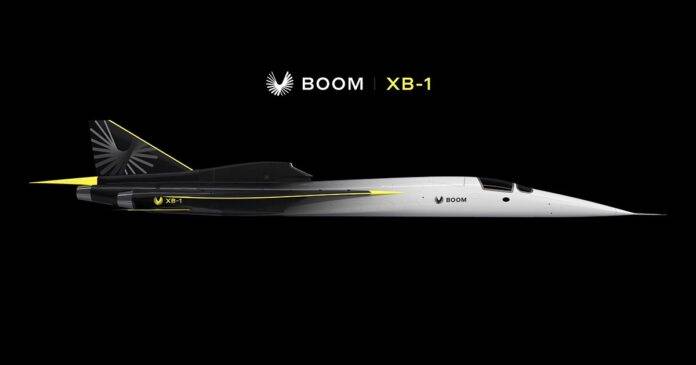 Boom Supersonic Jet, an advanced new supersonic jet currently in the development phase is set for a test flight in 2021. The powerful jet is being developed by the Denver based start-up company named Boom Supersonic.
The company said that its XB-1, a 1:3 scale prototype of the Boom Supersonic Jet is set to make its maiden test flight in 2021.
50 years ago, the Concorde supersonic passenger jet jointly manufactured by Aerospatiale, France, and British Aerospace Company made its maiden flight but the aircraft could not last long due to various reasons particularly, the Air France Concorde fatal crash in Gonesse, a suburb of Paris, on July 25, 2000.
The brand new Boom Supersonic is expected to bring back supersonic travel that existed before. According to Boom, the purpose of XB-1 is to demonstrate and prove the "key technologies" for Overtures, such as advanced carbon fiber composite construction and computer-optimized high-efficiency aerodynamics.
It has been 16 years since an airliner delivered passengers at speeds beyond the sound barrier. When Concorde retired from the skies in 2003, many were left to wonder if the era of supersonic commercial travel had come to a permanent close.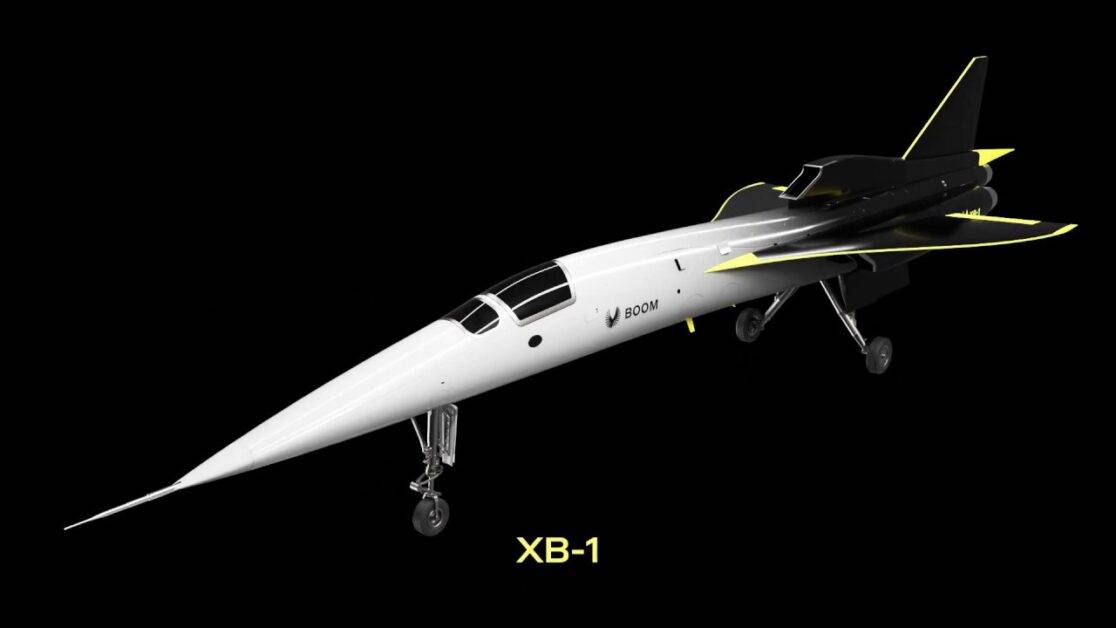 XB-1 has been precisely designed to garner learnings for Boom's future supersonic airliner, Overture. As what will be the world's fastest commercial airliner, Overture will deliver passengers in half the time as today's aircraft. The insights gained from XB-1 translate directly into future cost-savings, safety, and efficiency for Overture, which ultimately means commercial viability.
In history, experimental aircraft have informed supersonic programs like Concorde and the Soviet-built TU-144. The Fairey Delta 2 and Avro 707 provided aerodynamic proof of concept for Concorde's delta wing design. The United States Bell X-1 experimental aircraft proved the sound barrier could safely be broken. The Soviet-built supersonic TU-144 program leveraged wing planform design from the MiG-22I Analog.
Just as the Fairey Delta informed the Concorde Program, XB-1 is providing insight for the future. The technology for supersonic may have existed for more than 70 years, but only recently have new innovations made this model viable for commercial-scale.
Unlike Concorde, this non-commercial supersonic demonstrator will neither carry passengers nor depart from an international airport. But this aircraft will mark a turning point in commercial viability for supersonic speed.
But Boom is neither the first or last company to implement this model of operation. XB-1 is, by definition, an experimental aircraft used to conduct experiments and test the viability of new analysis methods, systems, configurations, equipment, and material.