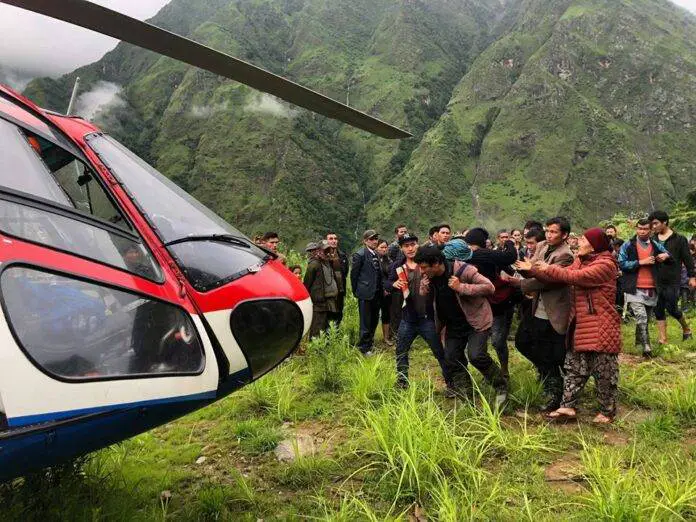 Sindhupalchowk district is being hardly hit by the flood and landslides in recent days destructing houses and properties. Nepali Army along with private helicopter companies are actively participating in rescue and evacuation flights for the Sindhupalchowk flood victims.
Almost 33 houses near the Bhotekoshi River along with the bridges have been swept away. As of now, more than 20 people are reported missing and the death count is 2. The massive landslide and flood had been triggered by the continuous heavy rainfall which is prevailing across the country.
Mostly the Khagdal area in Bahrabise-3 has encountered huge loss where 20 houses and the Khagdal bridge were swept away. Some vehicles parked aside the Araniko Highway including a bus, truck, Scorpio van, and a tractor flowed with the river.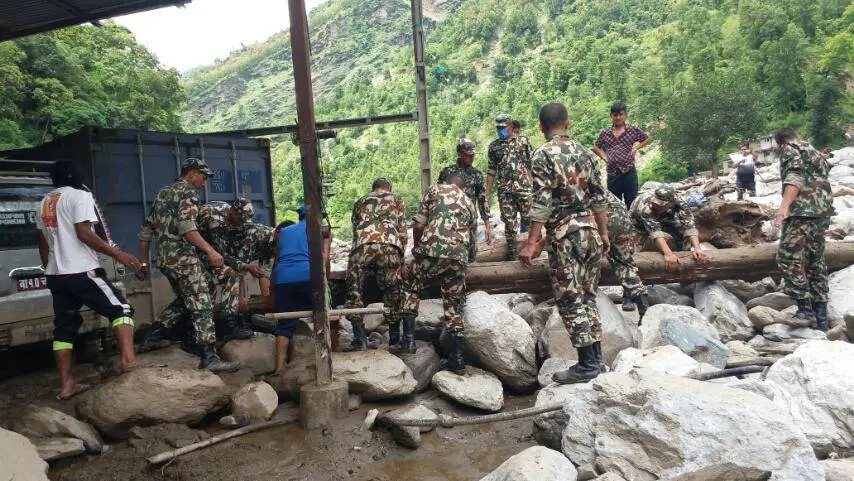 Nepali Army, Police, local authorities from CDO, and other organizations have already reached the site for necessary rescue and evacuation.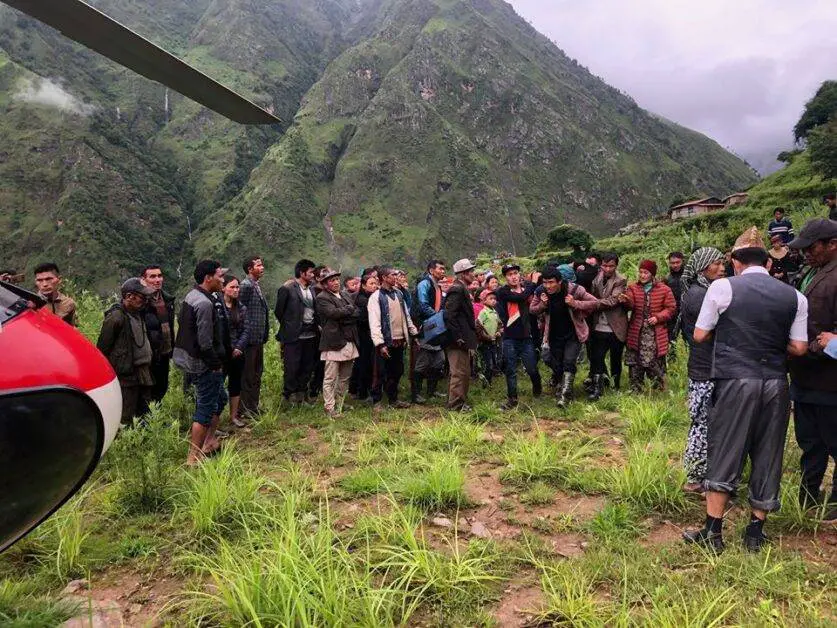 Kailash Helicopter Services operated 4 flights to the affected region rescuing injured people. The seriously injured people were airlifted to various hospitals here in Kathmandu. Likewise, Air Dynasty and Mountain Air conducted rescue and evacuation flights in the flood-affected areas.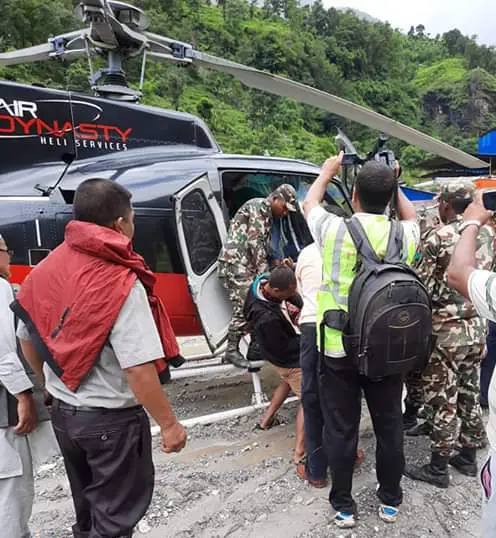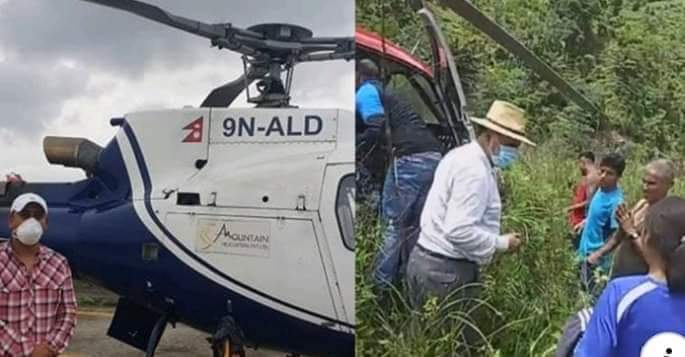 The increasing intensity of the Bhotekoshi river is causing more damages mainly at Khagdal, Jure, Sandhikholsa, Jaletar, and Jambu Bazaar.
The incessant rainfall has triggered deadly floods and landslides across the country. Meteorological Department of Nepal has forecasted heavy rainfall for the next three days which is likely to increase the water level of various rivers namely Koshi, Kamala, Kankai, Sunsari, Udaypur, Saptari, Dhanusha and Mahottari.
Nepal is struggling with COVID-19 pandemic with over 8000 active cases and 35 deaths. The flood and landslide in various regions have created a more worrisome situation.
ALSO READ:
Helicopter services inevitable during Covid-19 lockdown