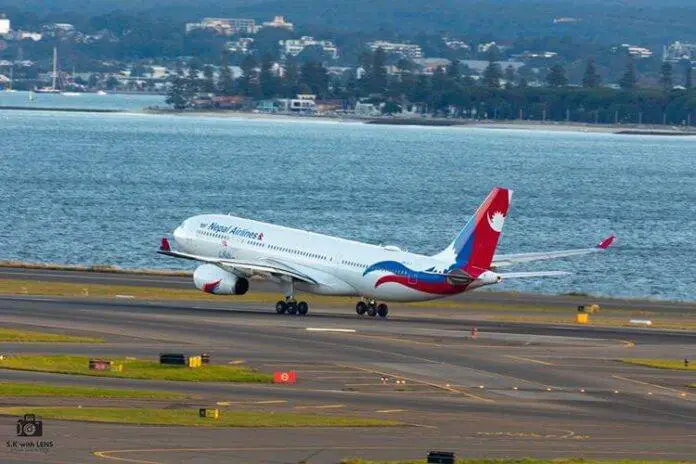 Nepal Airlines Corporation (NAC), the national flag carrier conducting 4 to 5 repatriation flights daily is preparing for temporary flight suspension due to increasing Coronavirus cases in the flight crews.
Nepal Airlines announced its seven flight crews infected by the COVID-19 through a press release on 6th July. Till today, the total number of infected crews has risen to 13 as per information forwarded by the spokesperson of NAC.
The state-owned airline will conduct rescue flights till July 12 and will temporarily suspend flights which may last for 8 to 10 days. The flight crews are currently accommodated at Soaltee Crowne Plaza, Kathmandu, and PCR testing is being done frequently.
Previously, NAC said the positive PCR result will not affect the operation as it will continue its scheduled repatriation flights with a more cautious approach. However, the airline authority decided to temporarily halt the flight operation for ensuring the safety of their flight crews.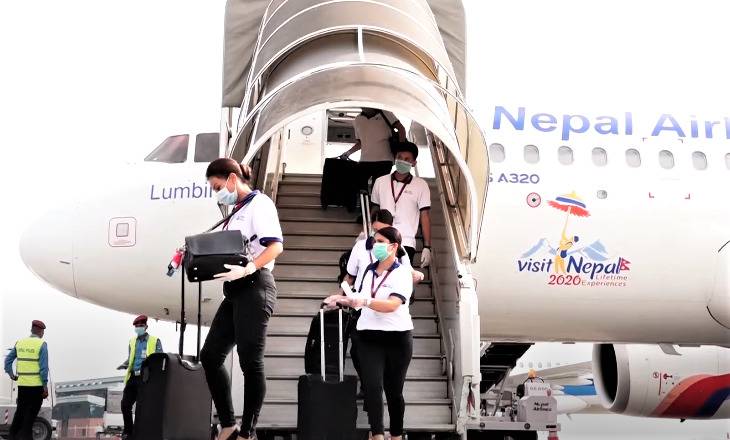 NAC implemented safety procedures, guidelines, use of personal protective equipment, and all other precautions however, the coronavirus cases on flight crews increased. The infected crews will be treated with optimum care as per the commitment of NAC.
All the crew members are instructed to maintain proper health hygiene and social distancing during their stay at Soaltee Hotel.
Nepal Airlines conducted flights to various destinations around the world serving over 11,000 passengers, carrying almost 400 tonnes of medical cargo, and generating revenue of over 80 crores.
As per the latest stats, the total Coronavirus case stands at 16,649 in Nepal with 35 deaths and 8011 recovery cases.