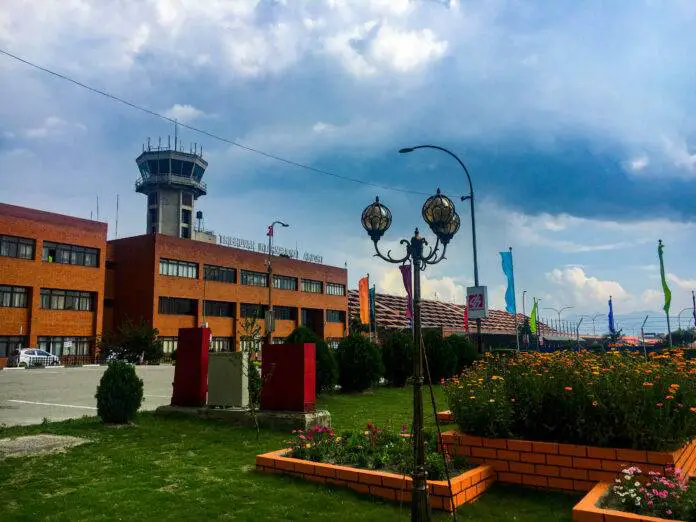 Flight suspension extended till 5th july 2020
Civil Aviation Authority of Nepal (CAAN), the aviation regulatory body of Nepal extended flight suspension till 5th July 2020. Both the domestic and international flights will be prohibited until the mentioned date while rescue and emergency flights will be conducted with necessary permissions.
The flight suspension is continued following the increasing cases of Covid-19 along with death counts. Cases of over 5000 people with Corona Virus have been registered as per the latest statistics and the number of death count is 16.
The flights will resume after a go-ahead signal from CAAN but airlines and passengers have to go through strict measures applied by the airport authority under the supervision of CAAN. Social distancing marks, sanitizer section, thermal gun, PPE for staff, and other safety measures have been introduced at TIA and the same will be made compulsory in other airports around the country.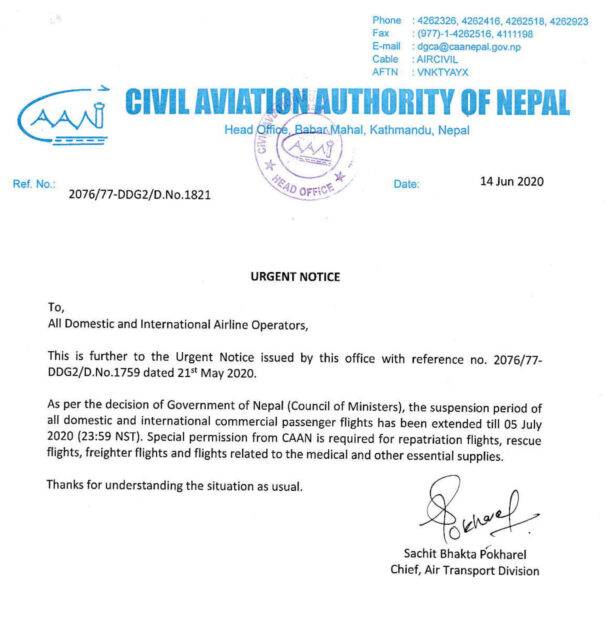 The national flag carrier Nepal Airlines Corporation (NAC) and private international carrier Himalaya Airlines are scheduled with repatriation flights to various destinations including Kuwait, Bangladesh, Maldives, Dubai, Japan, Thailand, Oman, Bahrain, Malaysia and so on.
The renovation project of TIA went well during the lockdown period. The only international airport of Nepal got its runway extended by 300 meters at the 02 (Koteshwor) section while the new departure hall, new terminal walkway, taxiway renovation, runway markings have been accomplished. However, the airline operators and passengers have to wait for some time to enjoy the ambiance of the new look of TIA.