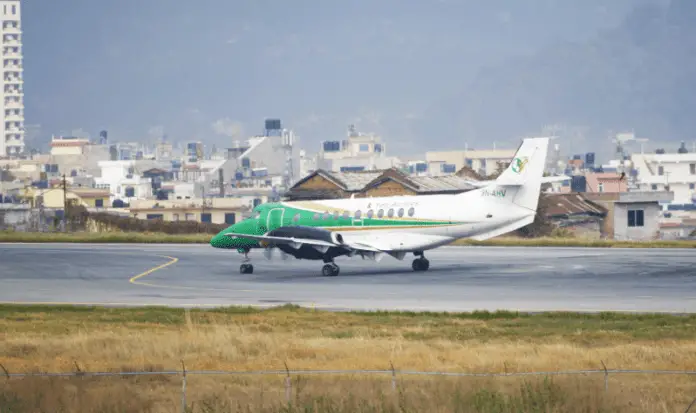 As per the agreement, Yeti Airlines handovers five Jetstream 41 aircraft to Guna Airlines which is on the verge of coming back in the Nepali sky. An official from Yeti Mr. Lhakpa Sonam Sherpa gave agreement papers to Mr. Rajendra Shakya, an official of Guna Airlines during the handover ceremony.
Guna Airlines began purchasing process for Yeti's J41 after receiving a green signal from the Ministry of Culture, Tourism, and Civil Aviation. The company is waiting for Air Operator's Certificate (AOC) from the Civil Aviation Authority of Nepal (CAAN) for beginning domestic flights in Nepal. As per the information from CAAN, the aircraft owned by Guna Airlines are being analyzed for the necessary documentation.
The airline which used to operate a long time ago in Nepal is now resuming its operation after investing in Nrs.1 arba. After receiving AOC, it will operate scheduled domestic flights with two Beechcraft B1900C and 5 Jetstream 41 aircraft.
The official from Guna Airlines informed the J41s acquired from Yeti Airlines will be brought into operation by the coming Dashain festival. The airline will begin the repainting of Jetstream 41 with the company's livery.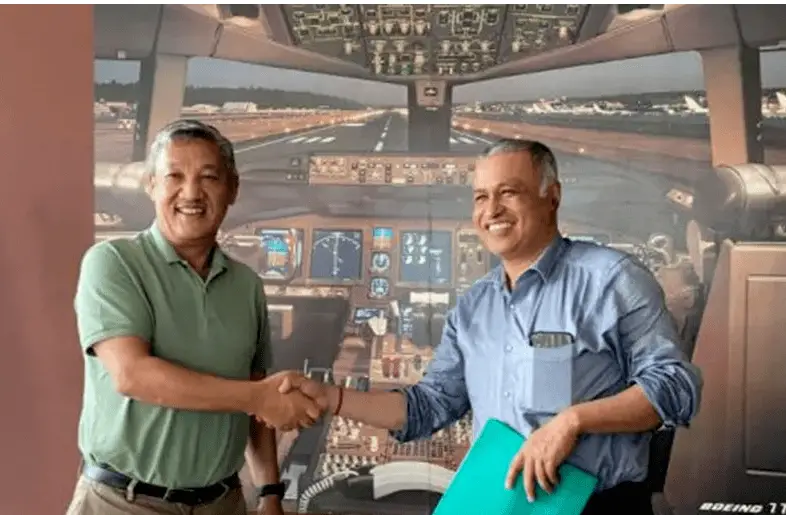 Guna has an ambitious plan to expand fleet capacity to nine within two years and enhance their commercial flight. The officials are also planning to purchase Twin Otter aircraft for flights to remote destinations of Nepal.
Currently, the company holds almost 100 manpower and will add more soon as the J41s are already acquired from Yeti Airlines. For the operation of Jetstream aircraft, Guna will be recruiting pilots and technical staff from Yeti Airlines.
The airline company is preparing flights to Simara, Bharatpur, Janakpur, Bhadrapur, Biratnagar, Nepalgunj, Tumlingtar, and will expand destinations in the future.