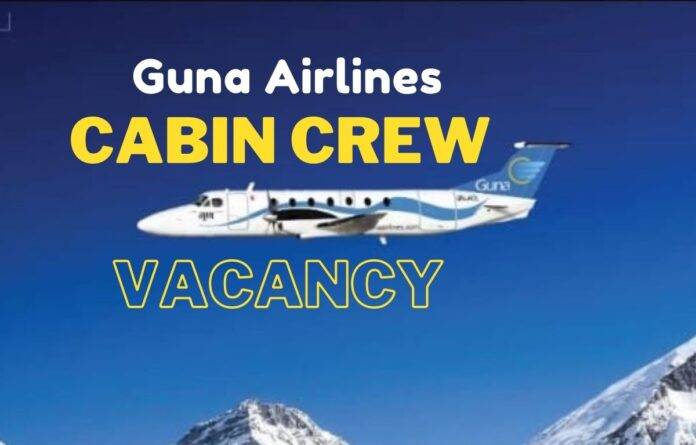 Guna Airlines, which is about to begin commercial domestic flights in Nepal is looking for eligible female Flight Attendants/Cabin crew for the Beechcraft and Jetstream aircraft.
The airline is looking for dynamic Cabin Crew/Flight Attendants who have a good personality and fulfill all the criteria mentioned below.
Pleasant Personality
Fluent in English [Spoken and Written]
No visible tattoos, scars, piercings
Normal eyesight unaided
Minimum Height [Female 5'2"]
Weight in proportion with the height
Minimum Age 18 years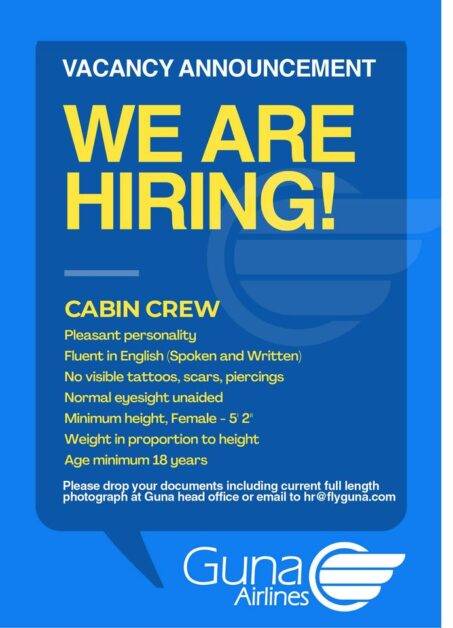 If you meet the criteria mentioned above then you need to mail the necessary documents with the current full-length photograph at [[email protected]] or you can also visit Guna Airlines head office with the documents.
The airline has recently purchased 5 Jetstream 41 from Yeti Airlines and owns two Beechcraft 1900C aircraft. Guna will be operating domestic flights in various destinations across the country with seven fleets and will expand destinations as well as the fleet in the coming days.