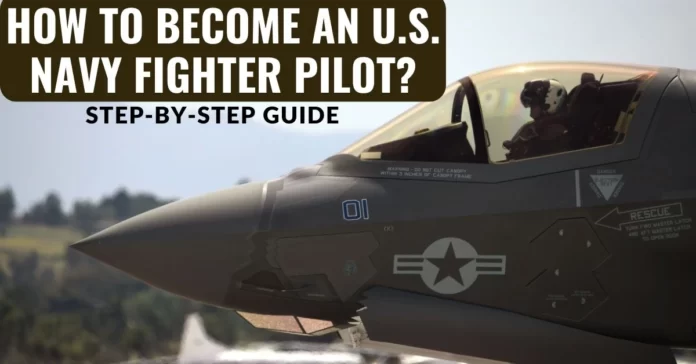 Stepping into the prestigious role of a Naval Aviator requires immense dedication, rigorous training, and a steadfast commitment to protecting and serving the nation. This journey, while challenging, is incredibly rewarding and perfect for individuals who are passionate about aviation, have natural leadership skills, and are excited about making a significant contribution to maritime and national security.
Aspiring candidates must have a clear understanding of the requirements, rigorous training, and lifestyle changes they need to embrace to achieve their goals. In that light, this discussion centers on the essential steps on how to become a Naval Aviator.
Table of Contents
Basic Requirements to join the US Navy
Understanding and Fulfilling Basic Requirements
The base criterion to become a Naval Aviator starts with being a U.S. citizen between the ages of 19 and 31. This age bracket has been set by the Navy to ensure candidates are at an appropriate age for the demanding job at hand. While citizenship assures loyalty and commitment, the age criterion ensures a balance between adequate maturity and physical fitness.
In addition to the age and citizenship parameters, the aspirants should have a bachelor's degree totaling four years of undergraduate study from an accredited university. The specific field of study is not strictly a deciding factor in becoming a Naval Aviator. However, a degree in a technical field such as engineering, math, or physics can be highly beneficial and may potentially increase your chances of being selected for training.
Individuals aspiring to become Officers in this community should possess a bachelor's degree from an institution with regional accreditation, with a preference for degrees in technical fields.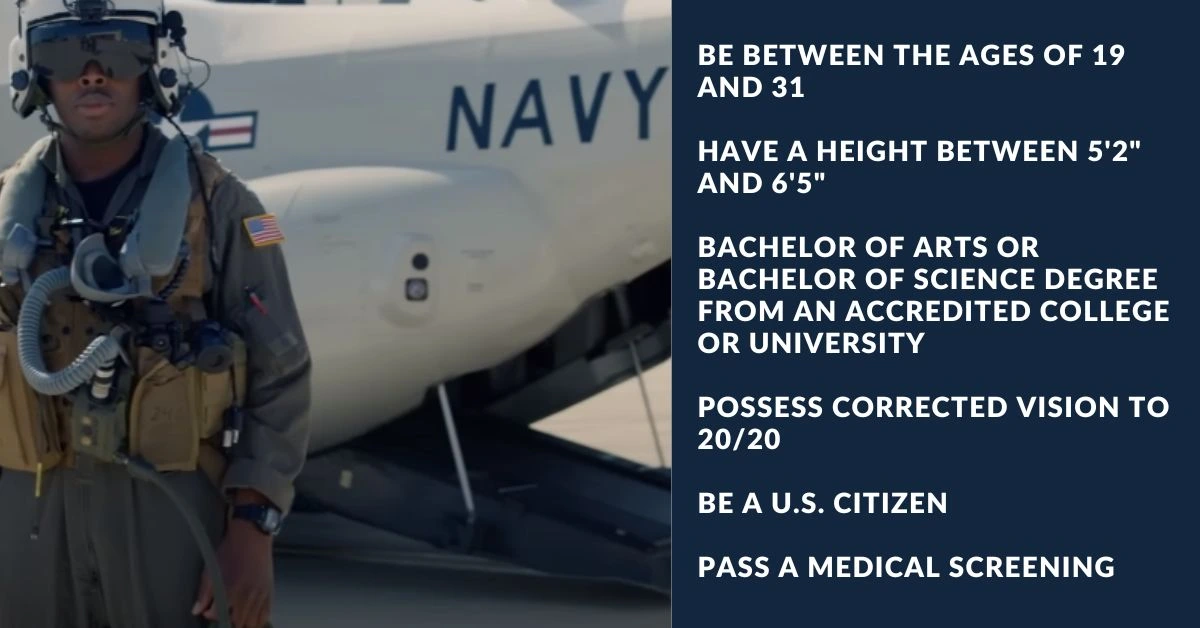 Fulfilling Physical and Security Clearance Requirements
Becoming a Naval Aviator isn't just about ticking specific demographic boxes. It also demands candidates to be in excellent physical condition. They are required to pass a rigorous physical examination.
This includes having good vision, with at least 20/40 eyesight in each eye, and the ability to correct vision to 20/20 without the use of Radial Keratotomy. Height requirements are also considered with a range that spans from 62 to 78 inches. Moreover, candidates should possess the ability to withstand high G forces and stressful environments without any physical debility.
Just as essential as meeting the physical requisites, potential aviators must hold a clean record to pass the security clearance tests. This involves an extensive background check to ensure that candidates have no histories of illicit activities that could potentially compromise national security.
Facing the Aviation Selection Test Battery (ASTB)
Lastly, prospects have to take and pass the Aviation Selection Test Battery (ASTB)—a significant hurdle in the path towards becoming a Naval Aviator. The ASTB is a three-part test that assesses the aptitude of every candidate vying for the coveted position.
The examination measures skills in numerous areas including math, reading comprehension, and mechanical comprehension. One must plan and prepare extensively to score well on this test. Doing well in the ASTB increases your chances of making it through the competitive selection process for the Naval Aviation training program.
Navy Officer Candidate School (OCS)
Initial Requirements to Enter OCS
To apply for Officer Candidate School (OCS), the Navy requires individuals to meet some basic requirements. All applicants must be United States citizens at least 19 years old and no older than 35 at the time of commissioning.
They must have at least a bachelor's degree from an accredited institution, possess moral standards and physical capabilities that meet the Navy's high requirements, and have no criminal record. Officers are expected to pass the Navy's physical readiness tests throughout OCS; therefore, maintaining a consistent personal fitness regimen before application is encouraged.
Application Process
After meeting the initial qualifications, the next step to becoming a Naval Aviator is to contact a local Navy Officer Recruiter. This professional will provide guidance through the application process, which involves taking the Officer Aptitude Rating (OAR) exam. This tests an applicant's math skills, reading comprehension, and mechanical comprehension. It's recommended to prepare for this exam thoroughly as the score heavily influences the chances of selection into OCS.
Navy Officer Candidate School (OCS)
After passing the aptitude test and being selected for the program, candidates are inducted into the Navy's intensive Officer Candidate School (OCS) in Newport, RI. OCS is a 6-week program that provides an in-depth introduction to the Navy lifestyle. It is designed to instill Navy values, teach leadership skills, and offer a rigorous physical fitness program.
OCS Training and Evolvement
During OCS, candidates experience a strenuous and demanding schedule. The program constantly challenges candidates physically, mentally, and morally. The curriculum includes lessons in naval history, engineering, damage control, navigation, military law, leadership, and management courses – all crucial knowledge areas for a Naval Aviator. Apart from the academic lessons, there are also numerous physical fitness tests and leadership exercises.
Becoming a Naval Aviator
After graduation from OCS, new officers are commissioned as Ensigns in the U.S. Navy. The next steps in becoming a Naval Aviator include Naval Aviation Schools Command (NASC) for ground school and then primary flight training. After successfully completing primary flight training, the officer will be designated a Naval Aviator.
Remember, while these steps provide a general outline, the journey to becoming a successful Naval Aviator requires high levels of commitment, discipline, and resilience. It's a challenging path, but the rewards and the honor of serving your country make it worthwhile.
Flight Training Program
Ground School: Getting Your Feet Wet in Naval Aviation
Ground school, as the name suggests, plays a crucial role in equipping future Naval Aviators with essential aviation knowledge before they take to the skies. In this initial stage, expect rigorous training both inside and outside classrooms that covers theoretical aspects of aviation, such as aerodynamics, meteorology, navigation, and aircraft systems. You'll also have to grasp basic military decorum and Naval customs and traditions. Regular written exams will test your knowledge and understanding of these subjects.
Primary Flight Training: From Ground to Sky
Once you've grounded your academic knowledge with ground school, it's time to put theory into practice with primary flight training. During this stage, you'll be learning to fly a basic training aircraft, usually the T-6B Texan II. Training with primary trainers focuses on general flight skills like takeoffs and landings, aircraft handling, aerobatic maneuvers, and more. This is also when you'll face your first solo flight, a milestone that moves you closer to becoming a Naval Aviator.
Advanced Flight Training: Specializing Your Aviation Skills
Upon successful completion and performance in primary flight training, you move on to advanced training. This is where you will start specializing based on the field you want to partake in as a Naval Aviator. Options include fixed-wing, rotary (helicopters), tilt-rotor (for those pursuing a career in Marine Corps Aviation), and various jet programs.
Those opting for jet training will broadly undergo two stages. The Intermediate Jet Training is where you would fly the T-45C Goshawk and learn basic instrument and formation flying. Following that, the advanced jet training phase includes intensive training on tactical formation flying, air-to-air and air-to-ground weapons delivery, and carrier qualification.
For Rotary and Tilt-rotor students, you can expect to fly aircraft like the TH-57 Sea Ranger and MV-22 Osprey, respectively. Here, you'll refine skills in tactical formation flying, night vision goggles use, and cargo lifting.
Survival, Evasion, Resistance, Escape (SERE) Training
No Naval Aviator is ready without proper Survival, Evasion, Resistance, and Escape (SERE) Training. This is a vital part of your training where you learn everything from survival on land and sea to resisting potential interrogation as a prisoner of war.
Bear in mind that Naval Aviation's career path is a challenging and rigorous one.
The realistic training scenarios and extensive lessons imparted by experienced instructors seek to mold you into a competent and responsible aviator. It's essential to apply theoretical knowledge, engage in constant mastering of skills through practice, adopt constructive feedback, and work within a team to succeed.
An ambitious pursuit to become a Naval Aviator requires meeting basic prerequisites, attending the Navy's rigorous OCS, and mastering the challenging but fascinating flight training program. Being aware and prepared for what lies ahead is paramount to success.
This rewarding but demanding profession not only sharpens an individual's leadership skills but also grants the honor of upholding the noble cause of national security. Every aspiring aviator should use the guidelines provided to navigate through the complicated process and ultimately soar high in the sky, bearing the insignia of the U.S. Navy.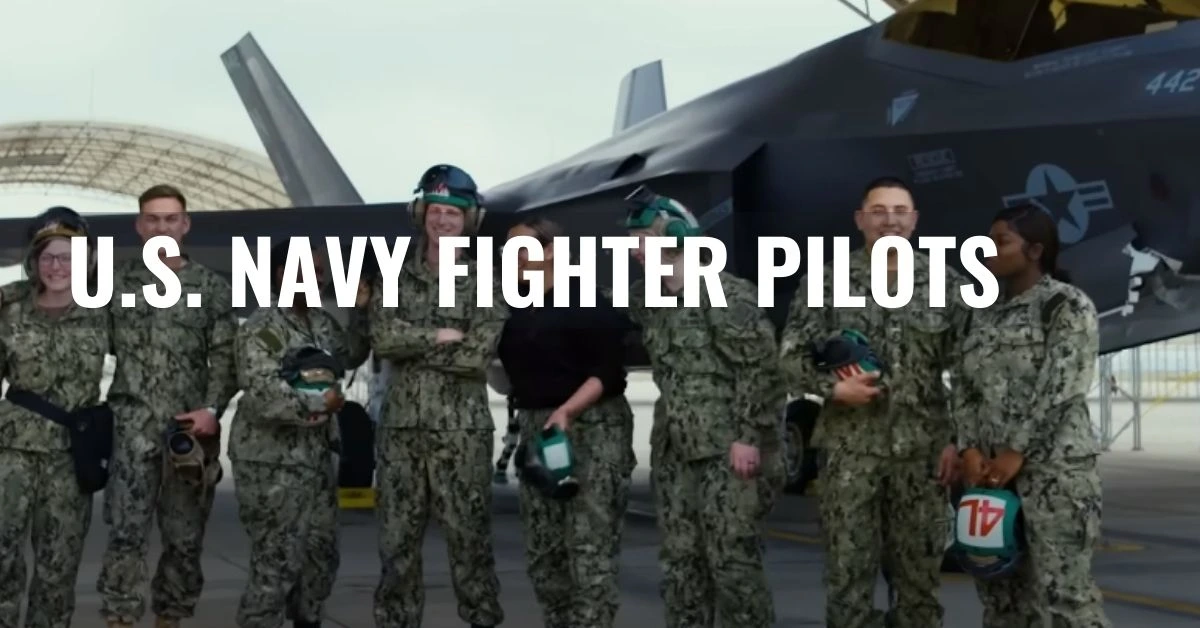 Educational Opportunities for Navy Pilots
After completing your initial flying tour as a Fighter Pilot, you have the opportunity to enroll at the Naval Postgraduate School (NPS) in Monterey, California. During this time, you can work towards earning a master's or doctoral degree while receiving full-time compensation.
Additional educational opportunities within this career path encompass:
Navy College Program
VOLED Assistance Center
VOLED Region Advisors
The Naval Postgraduate School (NPS)
Navy War College (NWC)
USAF Air University Air Command and Staff College
Your Responsibilities as a Navy Fighter Pilot
Piloting some of the world's most cutting-edge aircraft, such as the F/A-18 Hornet and the state-of-the-art F-35C Lightning II.
Searching the underwater threats.
Delivering payloads of incredible firepower or necessary manpower.
Executing strategic aerial maneuvers anywhere from the stratosphere, to mere feet above the sea.
Delivering crucial support in attack, defense, and logistics to the Fleet.
Managing and servicing all internal and external aircraft systems.
Engaging in antisubmarine warfare, mine countermeasures, search and rescue operations, and vertical replenishment missions.
Undergoing specialized training in the advanced tactical systems featured in Navy aircraft.
Demonstrating aviation power through missions encompassing fighter and attack, reconnaissance, and sea control.
Executing takeoffs from either aircraft carriers or surface combatants.
Conducting surveillance of enemy territory and gathering photographic intelligence.
Conclusion on 'How to become a Naval Aviator?'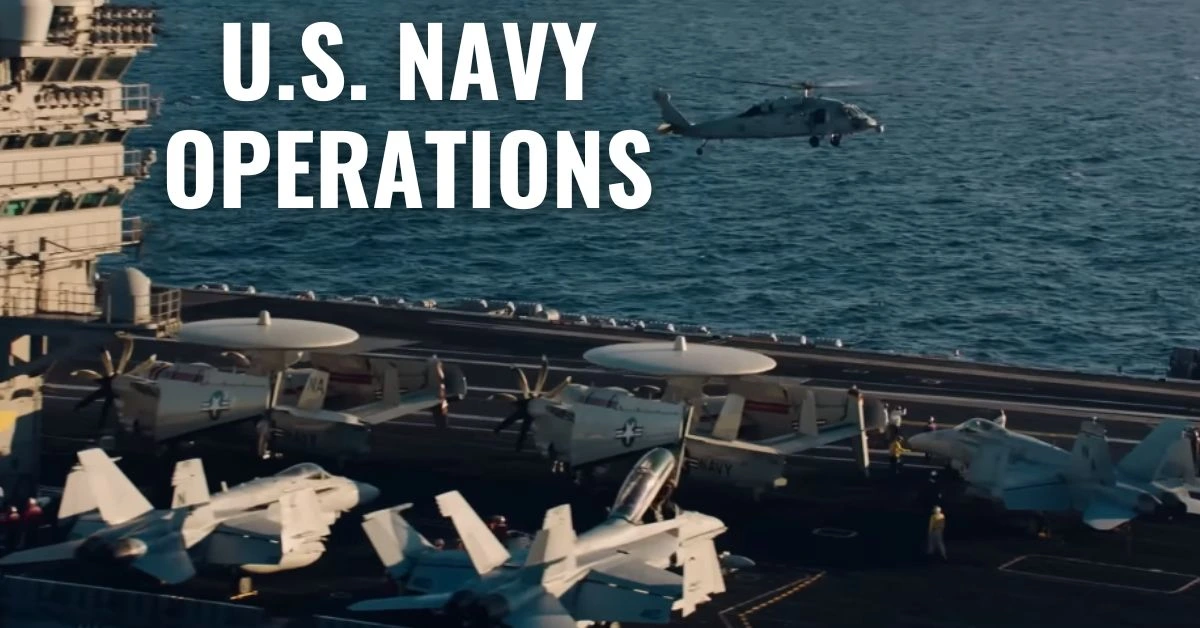 What to expect as a Navy Flighter Pilot?
As a Navy Fighter Pilot, you'll command the skies as your domain. You will be a part of an elite cadre of aviators who operate and engage in combat within the world's most formidable fighter jets, all from the deck of an aircraft carrier.
To excel in this role, you will require keen critical thinking abilities, unwavering determination, and the resilience to overcome the most formidable challenges. As a Navy Fighter Pilot, your missions rank among the most audacious and significant.
Execute intricate aerial maneuvers while soaring at supersonic speeds. Launch from carriers at speeds of up to 170 mph and execute landings on rapidly shifting runways measuring a mere 300 feet.
Undertake intelligence gathering, deliver precision ordnance, and perform defensive operations—all while piloting the most versatile strike fighters on the planet: the F/A-18 Hornet and the state-of-the-art F-35C Lightning II.
Let's end our discussion with the key points mentioned below.
Becoming a Naval Aviator is a challenging but rewarding career path. It requires a strong academic background, excellent physical fitness, and a high level of mental aptitude. If you are up for the challenge, it can be an incredibly fulfilling experience.
Here are some key takeaways from this blog post:
The first step to becoming a Naval Aviator is to obtain a bachelor's degree from an accredited college or university.
You must also meet the physical and mental requirements for flight school.
Once you have met the basic requirements, you will need to pass the Aviation Selection Test Battery (ASTB).
If you pass the ASTB, you will be selected for flight school.
Flight school is a rigorous program that lasts for about two years.
Upon graduation from flight school, you will be commissioned as an Ensign in the United States Navy.
If you are interested in becoming a Naval Aviator, I encourage you to learn more about the requirements and the process. It is a challenging but rewarding career path that can lead to a lifetime of adventure and service.