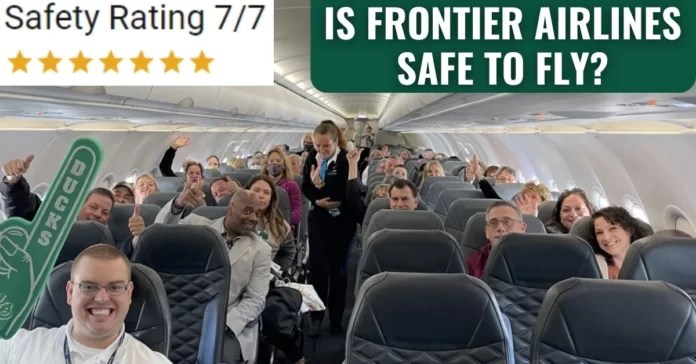 When it comes to air travel, safety takes precedence over everything else for many passengers. This piece provides an incisive dive into Frontier Airlines' safety record, exploring its position in the industry based on both recent and historical data. Be it minor hiccups or significant incidents, Frontier Airlines' every operational detail has been scrutinized and compared to other airlines in the name of safety.
Is Frontier Airlines safe to fly in 2024?
An airline's reputation is not made solely through expert reviews and official ratings but also lies in its policies, standards, and the experiences shared by its passengers.
So along with an in-depth analysis of the airline's safety record, this article also provides an insight into Frontier's maintenance processes, safety regulations, cabin safety measures, and passenger testimonials – the complete package to offer readers a well-rounded approximation of Frontier Airlines' safety status.
Table of Contents
Frontier Airlines Safety Records
Frontier Airlines, a low-cost carrier based in Denver, USA, has upheld a commendable safety record throughout its years of operations since its inception in 1994. In terms of avoiding major accidents, incidents, and fatalities, Frontier's safety record is highly respectable.
The airline operates an all-Airbus fleet, comprising the A320 family of aircraft. These aircraft types are known for their excellent safety records and reliable performance. Frontier Airlines' safety policies maintain that each of its aircraft is regularly serviced and inspected according to Airbus' strict maintenance guidelines, promoting a high safety standard.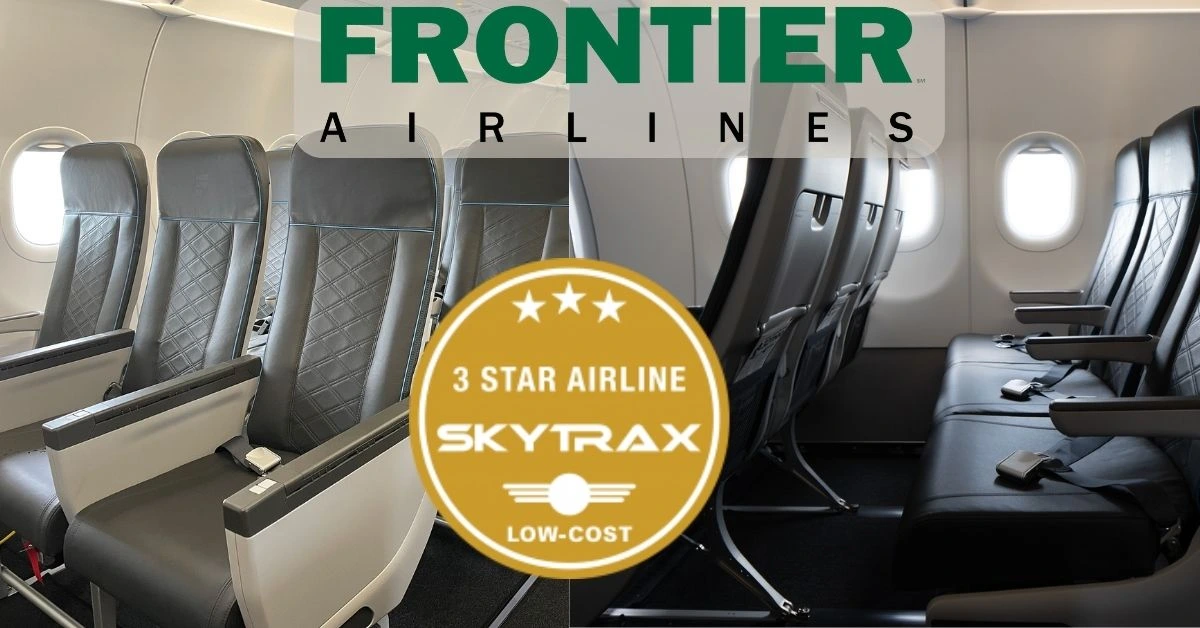 Official safety ratings from aviation authorities have continually shown Frontier to be safe. Skytrax, the international air transport rating agency, offers an aggregate safety rating for airlines based on a detailed audit of over 800 different items, ranging from the condition and age of the fleet to the performance of maintenance and ground services. In terms of safety, Frontier Airlines has consistently scored well within these parameters, another strong indication of their commitment to safety.
Furthermore, Federal Aviation Administration (FAA) reports indicate that Frontier has a strong record in maintaining compliance with aviation safety regulations. The airline has been conscientious in meeting or exceeding all requirements and standards in various safety aspects, including operational controls, maintenance procedures, system safety analysis, and crew training.
Comparative Review of Safety Ratings Among Other Airlines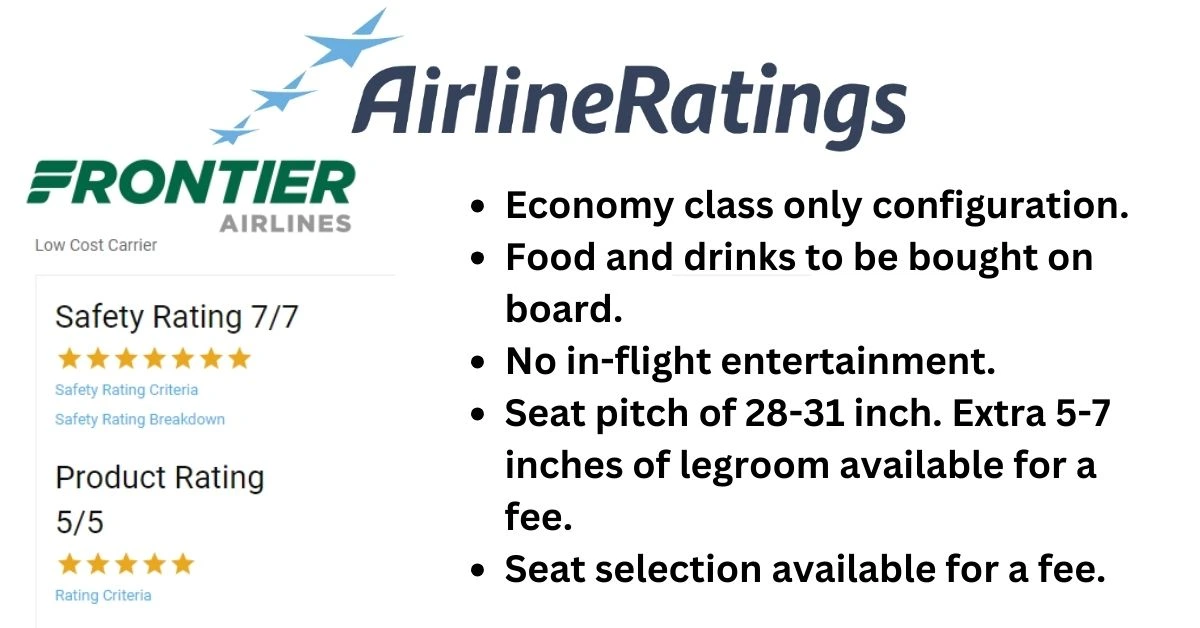 Relative to other U.S. carriers, Frontier Airlines has a comparable safety record. According to AirlineRatings.com, a well-known airline safety and product rating website, Frontier has secured seven out of seven stars in its safety rating, putting it on par with many other major U.S. airlines. Frontier also compares favorably in safety records with other low-cost airlines in the country, demonstrating a commitment to safety that is in line with, if not exceeding, industry standards.
Expert Opinions and Arguments
Despite the occasional criticisms due to its bare-bones service frequently incorporated by low-cost carriers, safety experts assert that these cost-saving measures do not mean cutting corners on safety. Frontier Airlines is recognized by these industry experts as being fully committed to safety, aiming to maintain an excellent track record of safety along with efficiency.
To Sum Up
Even though traveling by air can pose certain risks that cannot be completely eliminated, the safety measures upheld by Frontier Airlines speak volumes about its commitment to safety. Based on past and current data, it can be said that the airline sticks to stringent safety regulations and operates within approved norms.
Considering these determinants and affirmations from aviation authorities and experts, it is fair to say that Frontier Airlines is a reliable and safe option. Therefore, any concerns arising around the safety of Frontier Airlines can mostly be put to rest.
Frontier Airlines Policies and Standards
Headquartered in the United States, Frontier Airlines is a budget-friendly airline, known for its efficacious service and reasonable pricing. In order to maintain safety and security for their travelers, Frontier Airlines abides by an array of distinct policies and standards. The procedures and regulations adopted by Frontier Airlines align with the guidelines set down by the Federal Aviation Administration (FAA).
Staff Training at Frontier Airlines
An essential part of ensuring safety in any airline is the training provided to its staff. At Frontier Airlines, crew members are trained to manage all kinds of situations that may arise during a flight. They undergo rigorous training involving flight simulations and real-world scenarios, which equips them with the necessary knowledge and skills to handle any potential emergencies. Frontier Airlines also provides continuous training to its staff to keep them updated on new technologies and safety measures.
Maintenance Processes of Frontier Airlines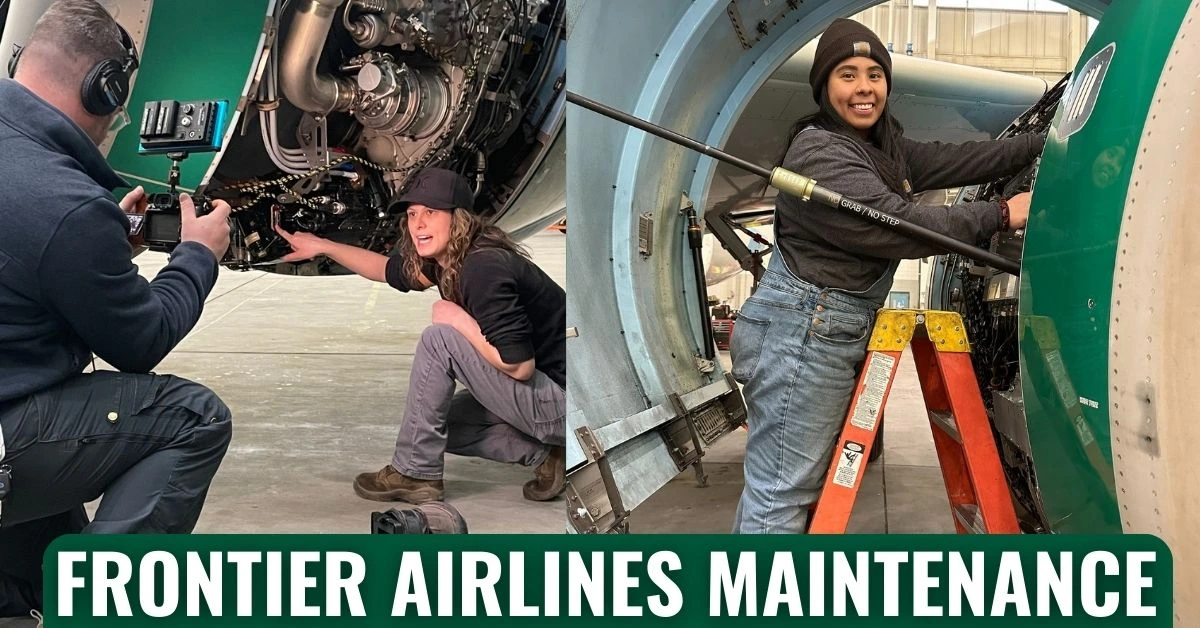 Frontier Airlines has a strict and comprehensive maintenance process for its fleet. Being compliant with FAA regulations, the airline carries out regular inspections and checks on each aircraft within its fleet. Frontier's team of skilled engineers and technicians ensures that each aircraft meets the safety standards and is fit to fly. They attend to any maintenance issues immediately, prioritizing the safety of passengers and crew members.
Safety Regulations Compliance
Frontier Airlines follows all FAA regulations and guidelines to ensure safety. The airline has set high standards for its fleet and employees, ensuring they meet or exceed FAA's safety regulations. These regulations cover a wide range of areas, including aircraft maintenance, flight operations, crew training, and passenger handling.
Emergency Procedures
In case of emergencies, Frontier Airlines crew members are trained to act swiftly and safely. They are taught to manage the passengers and coordinate with ground and air support. Every aircraft in the Frontier Airlines fleet is equipped with safety equipment, such as oxygen masks, life vests, first aid kits, and inflatable escape slides.
Cabin Safety Measures
The safety measures taken by Frontier Airlines inside the cabin include briefing passengers about the safety instructions before the flight takes off. The airline makes sure that all passengers are wearing seat belts during take-off and landing, and whenever the seat belt sign is on during the flight. Frontier also ensures that all carry-ons are securely stored. This helps prevent any injury due to loose items during turbulence.
In addition, the flight attendants are trained to handle health-related emergencies and administer first aid. The airline also takes precautions such as serving safe food and drinks to passengers and maintaining cleanliness on the aircraft to keep passengers healthy.
Overview
When evaluating the safety credentials of Frontier Airlines, a variety of factors are taken into consideration. The airline's commitment to adhering to FAA guidelines, the rigorous training of its staff, its strict maintenance protocols, preparedness for emergencies, and its cabin safety regulations, all contribute to the overall safety of Frontier Airlines.
While no airline can guarantee complete safety, the stringent practices and procedures employed by Frontier Airlines help to reduce potential dangers and foster a safe flying environment for all passengers. This illustrates that safety remains a paramount focus for Frontier Airlines.
Experiences and Testimonials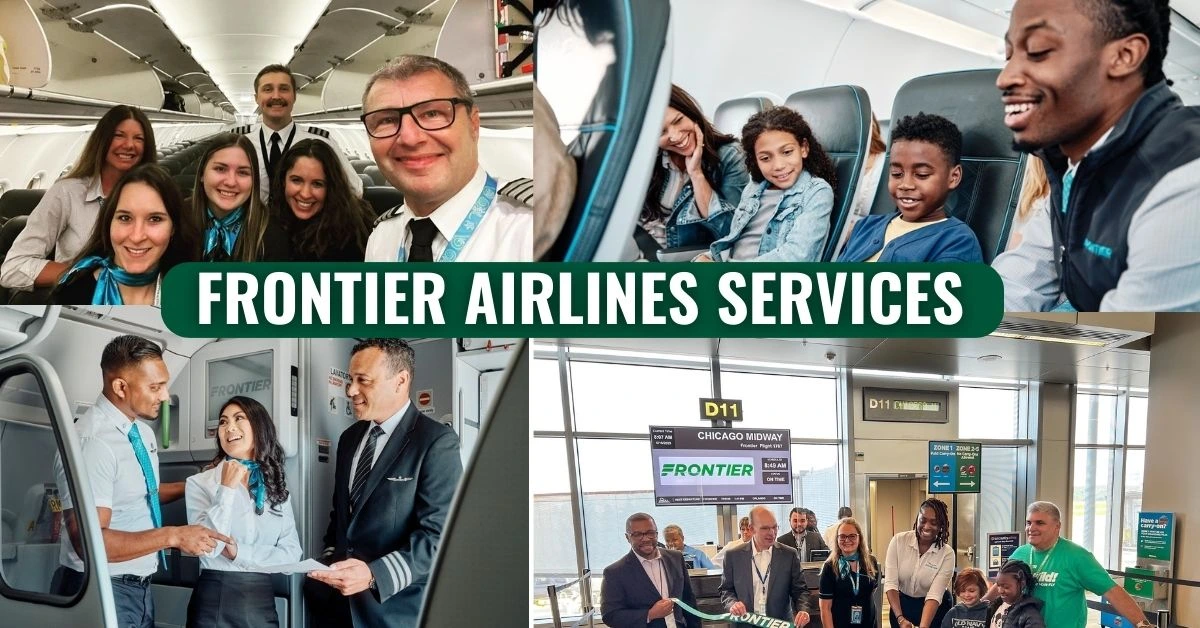 Passenger Reviews: A Closer Look at Frontier Airlines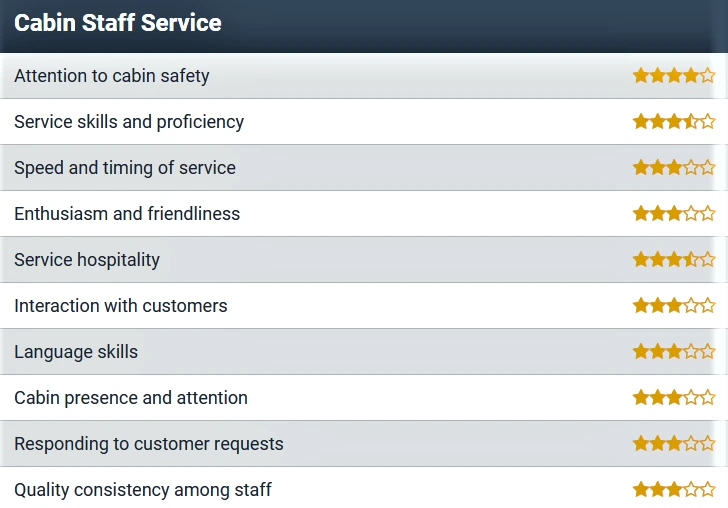 Frontier Airlines, headquartered in Denver, Colorado, has received a varied spectrum of reviews from its passengers. These range from positive feedback praising the airline's impressive punctuality, to less favourable feedback involving unexpected delays and limited customer support. Notably, the majority of customers have consistently affirmed Frontier Airlines' commitment to safety, attributing this to their modern aircraft fleet, rigorous maintenance schedules, and proficiently trained flight crew.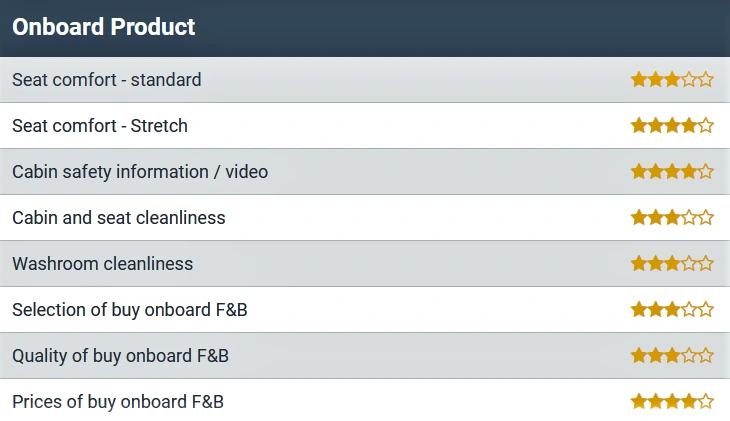 Passengers have frequently complimented the airline's upheld standard of cleanliness, generous seat space, and amicable personnel. Many have made specific mention of the airline's professionally trained pilots and cabin crew, who not only captivate passengers with their exceptional flying skills and smooth landings but also assure them through clear communications, particularly during episodes of turbulence. These positive testimonials have considerably reinforced passengers' trust in Frontier Airlines' safety policies.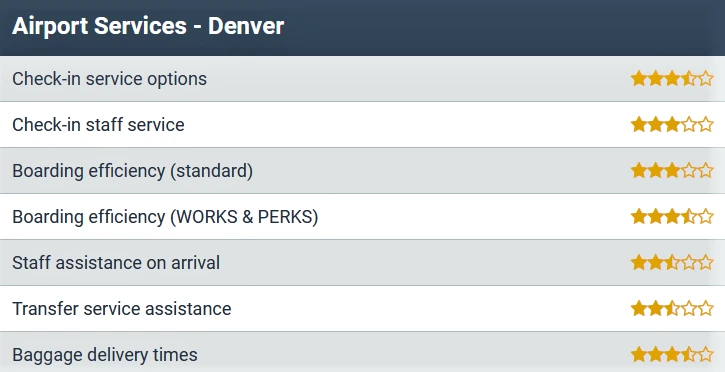 However, there are passengers who have found themselves inconvenienced by unforeseen flight delays and cancellations, which has negatively impacted their overall travel experience. While these concerns primarily revolve around customer service and in-flight comfort, they do not necessarily undermine the airline's commitment to safety. Note that flight delays and cancellations are not rare occurrences in the aviation industry and do not inherently reflect any laxity in safety measures.
Safety Incidents and Frontier Airlines
Frontier Airlines has a commendable safety record. A point to note is that there have been few safety incidents involving Frontier Airlines. In 2017, a harmless bird strike incident did gain significant media attention, but the flight landed safely without any injury to passengers, demonstrating the capability of Frontier's crew in handling potentially hazardous situations.
According to data from the Aviation Safety Network, the airline has experienced no fatal accidents since its inception in 1994, which further reinforces the perception of Frontier as a safe airline.
In terms of regulatory oversight, Frontier Airlines complies with all Federal Aviation Administration (FAA) regulations and is subjected to the same rigorous safety checks and audits as all other U.S. airlines. The pilots and staff continually undergo comprehensive training, and the fleets are regularly maintained and updated, which further bolsters the airline's safety standards.
Covid-19 Measures
It's also relevant to mention that Frontier Airlines has stepped up its Covid-19 safety measures. They have established a system of HEPA filters on their planes that circulate the air and remove 99.99% of airborne particles, including viruses and bacteria.
Passengers have also lauded the airline's strict mask policies and the deep cleaning and sanitation procedures of the plane cabins between flights.
Conclusion on 'Is Frontier Airlines Safe?'
Despite the mixed customer service reviews, Frontier Airlines displays a commendable level of safety procedures and records. Passenger experiences and safety data largely indicate that Frontier Airlines is indeed safe to fly with.
Through detailed scrutiny of official safety ratings, critical analysis of the airline's safety policies and procedures, and passenger experiences, a clearer perspective on Frontier Airlines' safety status has been provided. One can acknowledge the airline's commitment to safety based on its training protocols, maintenance procedures, and continuous adherence to safety regulations.
However, an airline's safety is not solely determined by such metrics, thus passengers' experiences also take center stage, acting as a testament to the airline's real-world performance.
While each passenger may have a different experience, the general consensus still plays a crucial role in painting the broader picture. Hence, the end goal of any airline, including Frontier, should always be to ensure its passengers feel safe, comfortable, and satisfied with their services.
In conclusion, Frontier Airlines stands as a reputable choice for air travel when it comes to safety. With a commendable safety record that boasts no fatal accidents and full compliance with FAA regulations, they prioritize passenger well-being. However, it's vital to remember that air travel, regardless of the airline, inherently carries some level of risk. If safety remains your top priority, exercising your freedom to explore other airline options is always a viable choice.
Yet, while evaluating Frontier Airlines, there are some practical considerations to bear in mind. As a low-cost carrier, they may charge additional fees for amenities like seat assignments and checked bags. It's a trade-off for the affordable fares they offer.
Their aircraft, though older than those of some competitors, undergo regular maintenance to ensure passenger safety. Furthermore, it's prudent to acknowledge their reputation for occasional delays and cancellations, which necessitates vigilant flight status monitoring before heading to the airport.
In a nutshell, Frontier Airlines presents a compelling proposition for budget-conscious travelers seeking a safe means of air travel. With their strong safety track record and affordability, they have carved out a niche in the industry.
While recognizing the associated trade-offs, if you prioritize value and safety, Frontier Airlines is undoubtedly a worthy contender in your search for a low-cost carrier that delivers on both fronts.