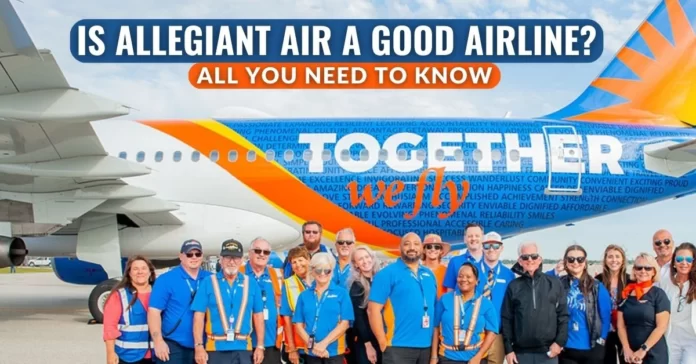 In today's world, where efficient travel is increasingly important, airlines play a crucial role in meeting this demand. Allegiant Airlines is one name that has gained recognition in the aviation industry. Its vision from the beginning was to offer accessible and affordable travel for everyone, and Allegiant has demonstrated innovation, adaptability, and sustained growth in American skies.
Exploring the company's history reveals a remarkable journey from its humble beginnings to becoming a significant player in the industry.
In this article, we will take a closer examination of Allegiant's customer experiences, safety measures, history, and overall performance to find out whether Allegiant is a good airline or not. So, let's get started.
Table of Contents
Allegiant Airline's History
Allegiant Airline's Genesis and Growth
Allegiant Air, operating under the name Allegiant, was founded in 1997 in Enterprise, Nevada, United States. Initially, the company started as a small scheduled air carrier offering flights out of Las Vegas. However, over the years, it has found success by focusing on the low-cost travel segment and targeting smaller, underserved cities.
The Early Years
In its early years, Allegiant's business model was somewhat different from its current one. It maintained a non-hub-based network, with most flights originating from smaller, non-hub regional airports. The airline started introducing jets into its fleet in 2002 and has gradually shifted towards operating an all-jet fleet. In 2006, Allegiant officially moved its headquarters to Las Vegas, a move that signaled a pivotal shift in its overall business strategy.
Journey Towards Expansion
Allegiant did not achieve its current status overnight. Over time, the airline executed a growth strategy that involved expanding its routes across the U.S. and focusing heavily on leisure travel.
The company commenced long-haul, point-to-point service to cities throughout North America. Its target demographics began to include both middle-income and price-conscious travelers, and its route network expanded to more than 500 routes across the country. As of now, Allegiant operates in more than 120 cities.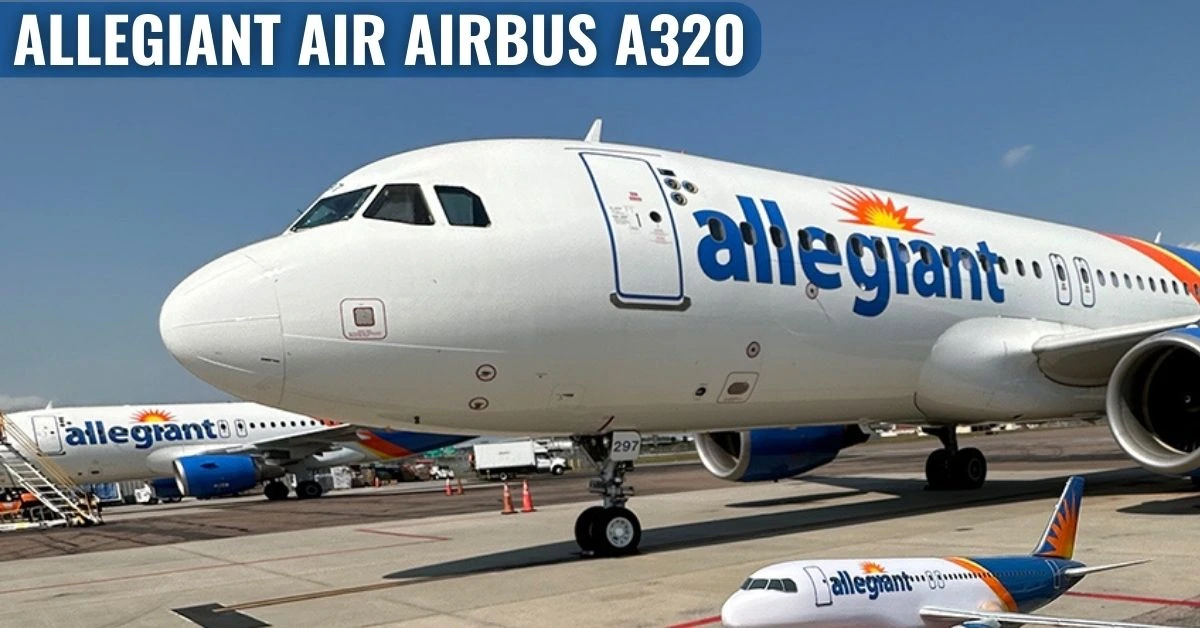 Management Changes
Throughout Allegiant's history, there have been several management changes. The most significant change occurred in January 2017, when Maurice J. Gallagher Jr., who served as the CEO for almost two decades, was succeeded by John Redmond. Under new leadership, Allegiant continued with its plan to sustain its low-cost model while expanding its services and maintaining a strong position in a competitive airline market.
Emergence as a Low-Cost Airline
By 2010, Allegiant grew to become renowned not just for their nonstandard route structure, but also for their unconventional methods, such as charging for carry-on bags and beverages. These strategies have helped Allegiant keep its base fare prices competitive, thus appealing to the budget-conscious traveler. Over the years, the airline has consistently produced profit, making it one of only a few U.S-based airlines to do so.
Evaluating Allegiant's Status
Allegiant Air, in its journey to becoming a cost-effective carrier, has certainly faced some turbulence. Notably, the company confronted safety issues in both 2015 and 2018. However, Allegiant has proved its commitment to passenger safety and service improvement by promptly addressing these concerns.
Despite experiencing several managerial shifts and putting into practice some controversial business strategies, the company managed to carve a significant growth trajectory.
When looking at customer satisfaction, reviews are mixed. For a subset of passengers, Allegiant's competitive pricing and nonstop route options greatly appeal. Conversely, some customers have shared negative sentiments regarding the airline's a la carte pricing model and customer service interactions.
Whether Allegiant is deemed a "good" airline is largely subjective, and heavily influenced by each individual's specific needs, preferences, and encounters with the airline. However, Allegiant's sustainability in the evolving and tough airline sector, marked by continuous expansion and strong profit margins, implies a level of success.
Services and Amenities
An Overview of Allegiant's Services and Features
Known domestically as a low-budget carrier, Allegiant Air provides a range of services tailored towards the needs and satisfaction of its passengers. Despite not boasting an extensive catalog of amenities like those provided by larger, premium airlines, Allegiant delivers essential services designed to promote comfort and satisfaction among its customers.
In-flight Services
Allegiant Airlines, unlike many other airlines, does not provide in-flight entertainment systems. The reason for this, as stated by the airline, is to save costs and consequently keep ticket prices low. Despite this, the airline allows passengers to bring their own electronic devices to keep themselves entertained during the flight. Most of the aircraft also have leather seats for added comfort. Wi-Fi is not available on Allegiant flights.
The airline does not offer complimentary food and beverages as well. They have a buy-on-board program, where passengers can purchase snacks and drinks from the in-flight refreshment cart. Hot meals and foods are not available on board, and only cold food and snacks are provided for purchase.
Allegiant's Fleet and Seating Arrangements
Allegiant operates a fleet of more than 100 aircraft, most of them being Airbus aircraft. Allegiant's seating arrangements are significantly different from those of most other airlines. They have a model of one-class configuration, with a seating capacity of 150 to 188 passengers per aircraft.
The seats are not assigned at the time of booking but can be pre-booked for an additional fee. They do not recline and do not have much legroom which is somewhat consistent with the characteristics of low-cost airlines.
For those seeking additional comfort, Allegiant offers the option of "Giant Seats", featuring larger, more comfortable seats with more legroom at the front of the plane for an additional charge.
Allegiant may lack some of the extravagant features embraced by other airlines – you won't find any complimentary food or drinks, in-flight entertainment systems, or spacious seating.
However, their major selling point is their significantly lower fares and straightforward services. Essentially, if you're the type of traveler who prioritizes saving money over indulging in luxuries, Allegiant Airlines could most definitely be your go-to. Your choice ultimately boils down to what you value the most in your travel experience.
Pricing and Affordability
Understanding Allegiant Air's Pricing and Affordability
Allegiant Air falls under the category of "low-cost" airlines and as such, their tickets are often more affordable than those of conventional airlines. Their secret to maintaining low fares involves flying into smaller, less widely-utilized airports to minimize landing costs, therefore transferring those savings directly to their customers.
What sets Allegiant apart from other airlines is its unique pricing format. Allegiant presents an a la carte approach, allowing customers to pay only for the services they wish to utilize such as luggage check-in, preferred boarding, or seat reservation.
This method provides passengers with the opportunity to further save on their tickets, assuming they waive several services. However, those travelers who prefer an all-encompassing, full-service flight experience, may find the accumulated add-on costs diluting the initial savings.
If you frequently choose to fly with Allegiant, you might find their $9 Fare Club membership to be a valuable asset. After paying an annual fee, members can enjoy numerous discounts and deals that can lead to significant savings. These benefits can range from exclusive fare sales to luggage discounts. This club is particularly beneficial for families or groups that fly often, as cumulative savings across multiple bookings can add up quickly.
Comparing Allegiant to Other Airlines
When comparing Allegiant to other airlines on just the base ticket price, Allegiant typically comes out ahead, offering lower prices on average. However, these comparisons often exclude the added costs for services regular airlines usually include by default. Therefore, passengers looking at just the ticket price could find themselves paying more than expected after adding the desired services.
Allegiant Air: A Look at Value for Money
Allegiant Air can potentially offer high value for money, thanks to its ultra-low-cost business model. Specifically, this model affords passengers with minimal service demands an efficient alternative for point-to-point travel at significantly lower prices than most competitors.
Despite having a low-cost focus, Allegiant sustainably maintains a good record of on-time performance, even outdoing some airlines in this regard. Its customer satisfaction rating is also commendable given its budget pricing.
Yet, the lack of inclusions for basic fares can be a sticking point for some passengers expecting a richer service bundle within the base ticket price. For them, the value-for-money proposition may not be as appealing. In addition, compared to major carriers, Allegiant offers fewer routes and schedules, which may be less convenient for some travelers.
In summation, Allegiant's value for money largely hinges on individual passenger needs and expectations, particularly regarding add-on services. Those comfortable without such additional services may find Allegiant a financially sensible choice.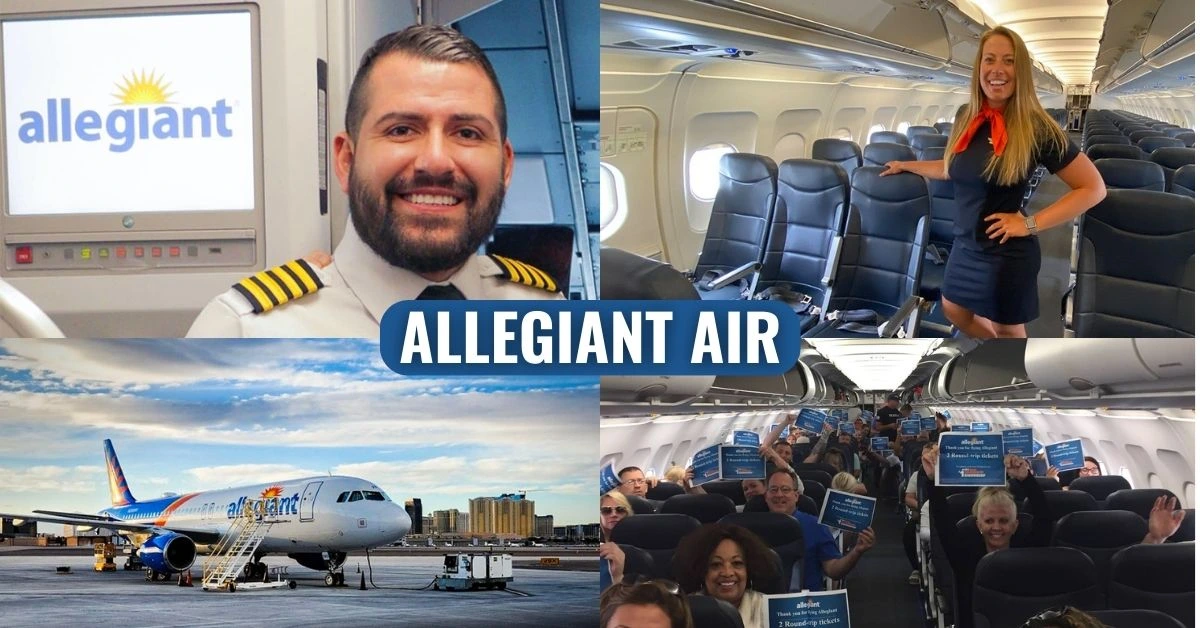 Customer Service and Customer Experience
A Glance at Customer Service in Allegiant Air
As a U.S.-based budget airline, Allegiant Air's customer service impressions differ among its users. Some passengers commend Allegiant for its personable and considerate representatives, valuing the timely and effective solutions provided to their concerns.
On the other hand, there are also noticeable criticisms leveled at Allegiant's customer service. The major qualm revolves around long waiting periods, whether for addressing issues or answering queries, at the airport or on phone lines. Suboptimal handling of flight delays or cancellations is another common concern, with passengers often expressing dissatisfaction over insufficient communication or assistance from Allegiant's customer service team.
Handling of Complaints
When it comes to complaints, Allegiant has received its fair share. The airline ranked last in the annual Airline Quality Rating Report in 2019. Most of these complaints were about flight problems, ranging from delays to cancellations. There is a general perception among some travelers that Allegiant fails to communicate these problems adequately and does not provide sufficient compensation or rebooking options.
However, there are also examples where Allegiant Airlines has promptly attended to issues and provided satisfactory solutions. Some travelers share experiences where they received prompt refunds or credits for future travel for their inconveniences without much hassle.
Customer Experience
The customer experience onboard Allegiant flights varies according to customer reviews. Positive feedback includes praise for the airline's cleanliness, comfortable seating, and in-flight crew's efficiency and friendliness. The low-cost flight tickets, direct routes, and the airline's transparent pricing policy are also popular among passengers.
On the downside, there have been complaints about the airline's à la carte pricing model where passengers pay extra for services like seat selection, carry-ons, and inflight refreshments. Some travelers found this frustrating as the additional costs weren't made clear upfront. A number of negative testimonials also cite uncomfortable seats and lack of in-flight entertainment as drawbacks.
User Satisfaction with Allegiant Airlines
Customer satisfaction levels with Allegiant Airlines vary widely. For travelers whose primary considerations are affordability and direct, non-stop flights, Allegiant is often seen as a positive choice. To these individuals, the sacrifice of certain amenities and the potential for additional fees are outweighed by the airline's competitive pricing.
On the other hand, those prioritizing consistency, comfort, and stellar customer service have indicated less satisfaction with their experiences on Allegiant. Their reviews emphasize some reliability issues and possible customer service shortcomings.
In sum, Allegiant Air has delivered an acceptable service for many budget-minded consumers, but has had to wrestle with criticism over occasional reliability problems and disputed quality of customer service. Consequently, whether Allegiant is a 'good' airline heavily depends on the specific needs and expectations of the individual traveler.
Safety Records and Performance
The Safety Record and Performance of Allegiant Airlines
Known for its budget-friendly fares and Las Vegas headquarters, Allegiant Air's safety performance has been a topic of discussion. Allegiant has had numerous safety-related incidents attract media attention over the years, but the circumstances may not be as alarming as they initially appear. According to the Federal Aviation Administration (FAA), Allegiant has met all safety standards based on its most recent reviews.
In 2015, a comprehensive investigation by the Tampa Bay Times highlighted the airline's unsettling number of in-flight breakdowns. Their analysis revealed that Allegiant's planes were four times as likely to suffer in-flight failure as those from other major U.S. airlines. Yet, a subsequent FAA audit found no significant safety concerns.
Commercial aviation consultant Robert Mann previously noted that Allegiant had a high rate of "air returns" or turnbacks due to mechanical problems. Nevertheless, Allegiant has taken action, shifting away from older MD-80s and bringing in Airbus A320 family aircraft, which are reputed to be more reliable and efficient.
On top of addressing these incidents, Allegiant Air also rolled out a Safety Management System (SMS), often surpassing FAA requirements. This broad and systematic process includes the required organizational structures, responsibilities, safety policies, and protocols, all to champion a culture of safety.
Allegiant's Industry Performance
Allegiant's overall performance in the aviation industry belies the stereotype of a budget carrier offering less-than-satisfactory service. The airline has demonstrated financial success and consistent growth. In 2020, despite a tumultuous year for the aviation industry due to the COVID-19 pandemic, Allegiant reported a smaller loss than many of its rivals.
The airline, with its non-traditional business model of connecting smaller regional airports with holiday destinations, has created its own market niche. This model guarantees lower airport costs and ensures the airline faces less competition on the majority of its routes.
Furthermore, Allegiant received several notable industry accolades in recent years. This includes the honor of being named one of the "Top 50 All American Companies for 2020" by Forbes magazine, an indication of its perceived value and reliability within the industry.
Allegiant scored high marks for its operation completion rate, illustrating the airline's reliability and dedication to getting passengers to their destinations on time. However, Allegiant's on-time performance may occasionally lag behind its competitors, according to the Bureau of Transportation Statistics (BTS).
In conclusion, while Allegiant has had a few incidents that drew negative publicity around its safety practices and maintenance protocols in the past, it has taken commendable steps to improve its safety record and maintain its operating standards.
Thus, the question of whether Allegiant is a good airline depends largely on the specific criteria used to define "good." If the measure includes cost-effective flights, unique routes, and improving safety protocols, Allegiant could indeed be considered a "good" option for many travelers.
Flying with Allegiant is not just about getting from one place to another; it is a carefully thought-out experience designed to cater to different needs and budgets. As we have seen, Allegiant has demonstrated a robust ability to grow, adapt, and continue to deliver value to its customers over the years.
With a potent mix of affordability, service quality, and safety, it certainly gives other airlines a run for their money. However, like any other company, it is not without its share of challenges.
From customer service complaints to concerns about their safety record, Allegiant has had its share of turbulence. The key is how it learns from these issues, addresses them effectively, and continues to prioritize its customers' needs and expectations.
Essentially, whether Allegiant is a good airline or not truly depends on personal preferences, necessities, and experiences, and this exploration serves as an insightful guide to assist in making that decision.
You can find mixed reviews, and opinions about Allegiant Air on different sites like TripAdvisor, Airline Quality, and Airline Ratings.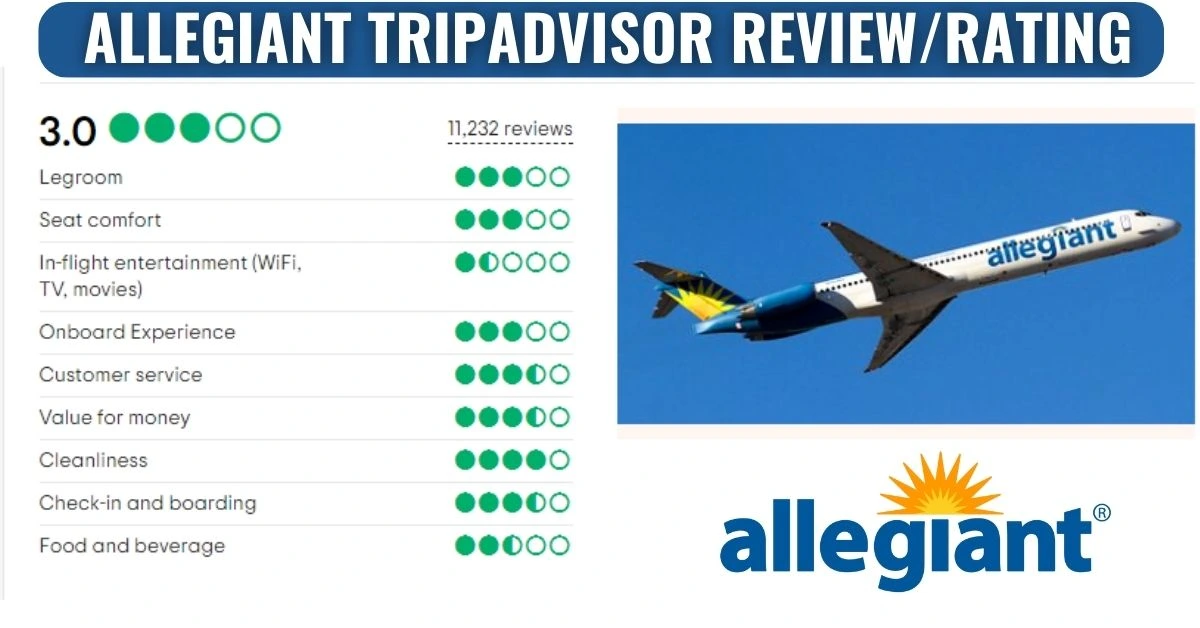 Conclusion on 'Is Allegiant a good airline?'
Overall, Allegiant is a good airline for budget travelers who are willing to sacrifice some amenities and flexibility. The airline offers low fares on a variety of routes, and its fares are often unbeatable. However, Allegiant charges for everything, including checked bags, carry-on bags, and seat assignments. Additionally, the airline's flight schedules can be limited, and it does not offer any frequent flyer program.
If you are looking for a low-cost airline that offers a basic level of service, Allegiant is a good option. However, if you are looking for an airline with more amenities and flexibility, you may want to consider a different carrier.
Ultimately, the decision of whether or not to fly Allegiant is a personal one. Weigh the pros and cons carefully before making a decision.