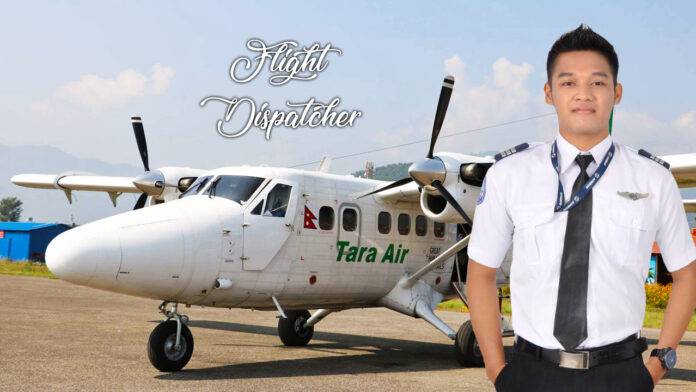 How to become flight dispatcher? know all requirements…
Are you an aviation enthusiast looking for a career in the flying industry? There are lots of options to choose from in the aviation industry starting from ground staff to the airline captain. One of the most important and interesting jobs is flight dispatching. Flight Dispatcher also called a Flight Operations Officer (FOO) is one who prepares all pre-flight plans and makes every flight safe and successful. Flight Dispatchers are often called captains on the ground.
The main role of the flight dispatcher or the flight operations officer is to prepare flight plans, en route weather reports, analyze aircraft performance, load calculations, navigations, and communication with pilots to ensure optimum flight safety. No flights can be operated until and unless a flight dispatcher dispatches all these pre-flight preparations/information to the pilot in command who then verifies, approves, and signs the paperwork.
So, what does it take to become an aircraft dispatcher, airline dispatcher, flight dispatcher, or flight operations officer? In this article, we will oversee the requirements, job prospects, course syllabus, training cost, vacancy, the scope of the job, and other aspects to become a successful flight dispatcher in Nepal.
Flight Dispatcher Training Age Requirement
The age required to obtain a flight dispatcher license is at least 21 years which is set by the Federal Aviation Authority (FAA) and European Aviation Safety Agency (EASA). Candidates below 21 years can undertake the Flight Dispatcher training however, they need to be at least 21 years for acquiring an official certificate.
Educational Requirement
Candidates wishing to take Flight Dispatcher training and obtain a license in Nepal must have completed a minimum of +2 degree in any stream.
Available Training Options
Candidates willing to study flight dispatcher courses can choose the Civil Aviation Academy of Nepal or any other foreign training institutes approved by the Civil Aviation Authority of Nepal (CAAN).
Training at Civil Aviation Academy (CAA) of Nepal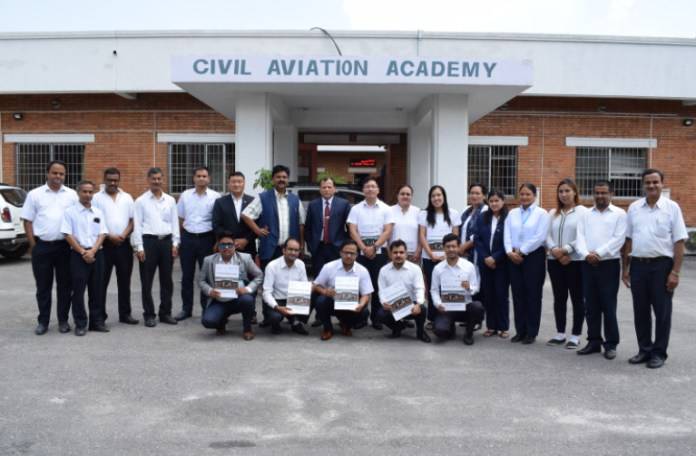 Civil Aviation Academy (CAA) located at Sanothimi, Bhaktapur provides flight dispatcher/flight operations officer training for 16 candidates once a year. The training vacancy will be published on the official website of CAAN and candidates have to apply according to the vacancy instructions.
After getting enrolled in the CAA Flight Dispatcher Course, students will go through 3 months of theoretical classes that include aviation meteorology, weather, human factors, aircraft navigation, flight planning, weight and balance, air law, the theory of flight, and operational procedures. After completion of the courses, students will be sent to various airlines for 90 days On the Job Training (OJT).
The CAAN flight safety department will conduct 100 marks written examination after OJT and students have to obtain at least 70 marks. Passed students will be awarded a flight dispatcher certificate and official license by CAAN which makes them ready for the job.
Training at Foreign Institutes
Students must choose CAAN approved training organization before applying for flight dispatcher training in foreign countries otherwise the foreign certificate will be invalid here in Nepal. The list of approved training organizations can be obtained from the CAAN head office situated at Babarmahal, Kathmandu.
After choosing the approved institute, students must obtain an offer letter from the institute and apply for a recommendation letter to be provided by the flight safety department. Offer letter, passport, educational documents, a medical certificate will be required for the recommendation letter. The Flight Safety office will verify the documents and provide a recommendation letter. Students have to apply for a No Objection Certificate (NOC) at the Ministry of Education, pay the tuition fee, and then go through visa applications.
The training course and process may slightly differ as compared to that in Nepal however, the duration is the same i.e. three to five months. Students completing flight dispatcher courses from foreign institutes must take 90 days OJT here in Nepal and pass the final examination to obtain a license for working in Nepal.
Flight Dispatcher Syllabus
The flight dispatcher training course contains lots of theory courses:
Air Law
Know about aviation law that includes laws related to use of airspace
Flight Planning and Monitoring
Producing flight plan for safety aspects: fuel calculation, compliance with air traffic control
Aviation Weather
Prepare enroute weather reports for safe flight operation
Aviation Navigation
Know all the aircraft navigational technologies
Human Performance
Know human capabilities and limitations which have an impact on the safety and efficiency of aeronautical operations.
Mass & Balance and Performance
Understand weight and balance mechanism for analyzing performance of aircraft
Meteorology
Study of weather from the unique perspective of the aviation industry.
Operational Procedures
Understand Standard operating procedures (SOPs) which are universally recognized as being basic to safe aviation operations.
Human Factors
Understanding how humans can most safely and efficiently be integrated with the aviation technology.
Download some PDFs
Flight Dispatcher Training Cost
The cost for flight dispatcher training in Civil Aviation Academy of Nepal is almost Nrs. 2 lakhs whereas the cost is over Nrs. 5 lakhs in foreign institutes due to accommodation, flight ticket cost, visa charges, and expensive training charge.
How to apply for flight dispatcher job?
Airlines do publish vacancies related to flight dispatcher, flight operations officer but it is rare so, students must be updated and make good connections with airlines while going through on-the-job training.
Salary of Flight Dispatcher in Nepal
The fresher flight dispatcher in Nepal can earn starting from Nrs. 25,000 per month however, this statistic varies with the airlines. Experienced dispatchers can earn more than Nrs. 60,000 monthly.
Scope of Flight Dispatching job in Nepal
The scope of flight dispatcher or flight operations officer is good in Nepal as new airlines are entering the industry and existing airlines are increasing their capacity. In addition, two new international airports are near to operation so, the aviation jobs will rise.
Due to COVID-19, the aviation industry not only in Nepal but the whole world has plummeted due to which job opportunity is less however, the opportunity will arise once things get normal.
After getting enough experience in Nepal, flight dispatchers can apply for jobs in foreign countries where they get a high pay scale, good exposure, and growth.