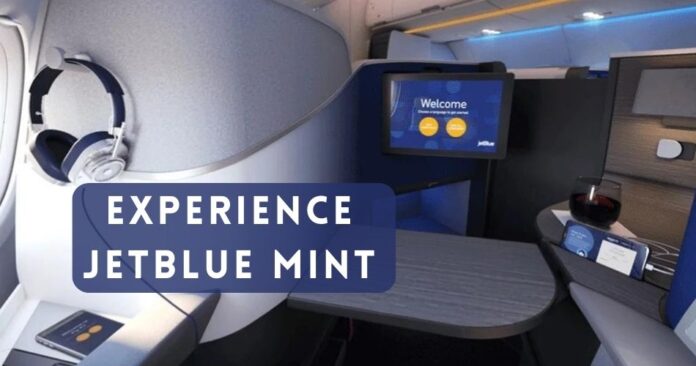 JetBlue offers five different fare classes including Blue Basic, Blue, Blue Plus, Blue Extra, and Mint. Among these fare classes, Mint is the highest level followed by Blue Extra, Blue Plus, Blue, and Blue Basic.
Is JetBlue Mint the same as First Class? Passengers are always curious to know whether the highest level of JetBlue fare class offers the same quality service, and amenities as First Class, or Business Class on other airlines. So, let's explore JetBlue Mint fare class with its services and benefits. 
About JetBlue Airways 
JetBlue Airways is a low-cost airline based in the United States that operates flights to more than 100 domestic and international destinations. The airline has its headquarters in Long Island City, New York City.
The airline flies to various destinations from five bases located at different airports across the U.S. including BOS (Boston), FLL (Fort Lauderdale), JFK (New York), LAX (Los Angeles), and MCO (Orlando).
What is JetBlue Mint? Is JetBlue Mint the same as First Class?
As discussed above, JetBlue Mint is the highest fare class available when flying on JetBlue. Mint is the premium cabin service that is available on select JetBlue coast-to-coast, Caribbean, and Latin American flight routes. Besides, it is also available on all flights to and from London.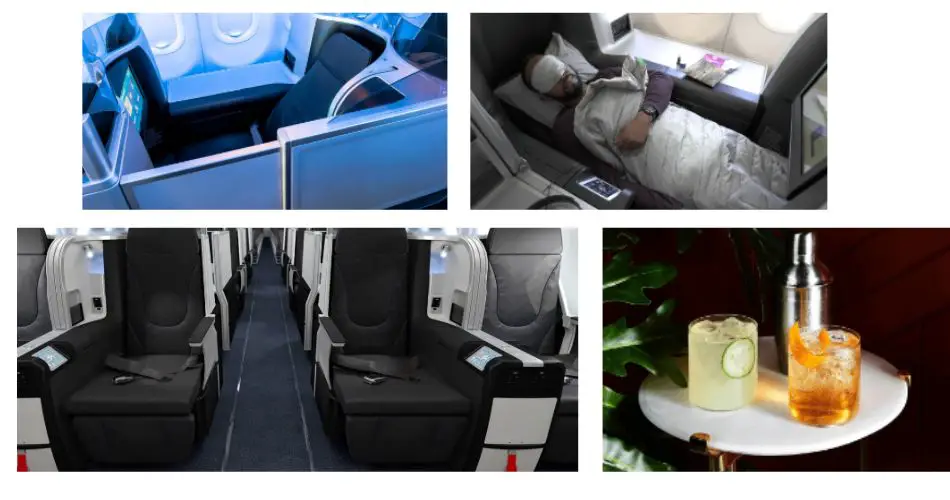 Passengers flying on JetBlue mint receive personalized service, and amenities like lie-flat seats and Tuft & Needle sleep experience. The airline offers award-winning service to valuable passengers. 
Now the question here is whether the JetBlue Mint is the same as the First Class cabin experience or not. To find out if JetBlue Mint is equivalent to First Class travel experience, we have to understand the benefits first.
What are the Benefits of Flying JetBlue Mint?
Here are the major perks of flying JetBlue Mint
Lavish Suite Life
JetBlue Mint passengers get premium suites with all aisle access, and award-winning service. The lie-flat seats and exclusive Tuft & Needle sleep experience makes the travel experience more relaxing. 
You will receive a pillow, convertible blanket, and snooze kit designed by Tuft & Needle.
Features of Mint Suite
Direct Aisle Access
Sliding Door for Privacy
Fully lie-flat seat
Tuft & Needle's T&N Adaptive Foam Cushions
Memory Foam Pillow
Customizable Blanket
Mint Studio
The JetBlue Mint Studio features a large 17" TV, and an additional seat, and space to work, lounge, and entertain. You will find in-suite power, and wireless charging along with customizable lighting.
Besides, you will get dedicated storage, and nooks for storing your accessories like laptops, books, shoes, and so on.
Delicious Mint Dining
JetBlue has partnered with Delicious Hospitality Group to offer delicious food menus to the Mint passengers. NYC hotspots including Pasquale Jones, Charlie Bird, and Legacy Records are brought to Mint for the delicious dining experience.
The partnership has also offered an open bar with an international artisan wine list curated by Parcelle and cocktails shaken on board inspired by the group's specialty cocktail lounge Ada's Place.  
When you are awake, you will be offered dining options along with a small plate menu, and sweet treats before you retire. Besides, you will also enjoy a nutritious pre-arrival snack from Pressed Juicery, and Early Bird.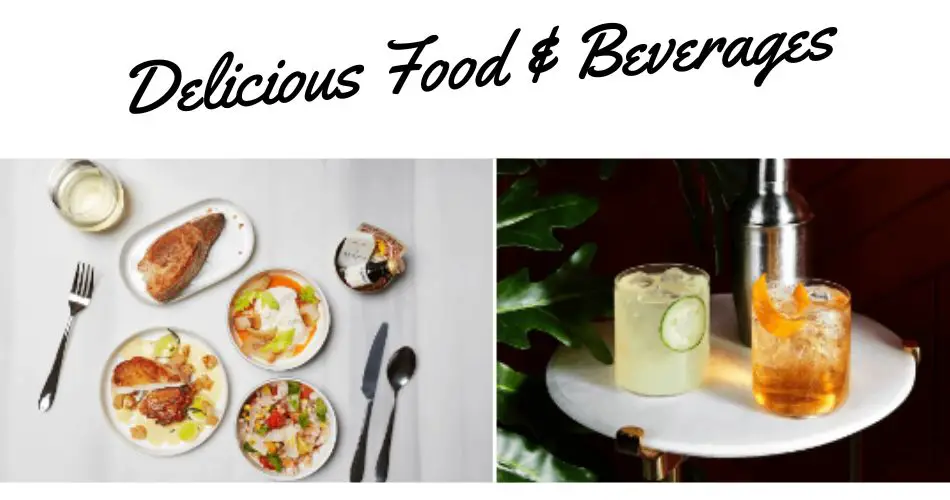 You can find food and beverage menus on the official website of JetBlue. Eastbound Mint Breakfast, Eastbound Mint Lunch/Dinner, Westbound & Southbound Mint Breakfast, and Northbound Caribbean Mint Lunch/Dinner are examples of Minit Dining menus.
If you have a special dietary requirement, there are various special request dining options such as vegan, vegetarian, gluten-free, Kosher, Low-calorie, Hindu foods, Muslim foods, and Plane eats.
Expedited Airport Service
JetBlue Mint passengers are offered 'The Mint Airport Experience' which allows faster check-in, priority boarding, and priority baggage handling.
You can check in faster with a dedicated Mint check-in queue, and access to priority security screening available at select airports. Likewise, you will be one of the first to board and deboard the plane with the priority boarding service.
Priority Baggage Handling is also offered to the Mint passengers. With preferred baggage claim, they become one of the first to collect their bags at the carousel.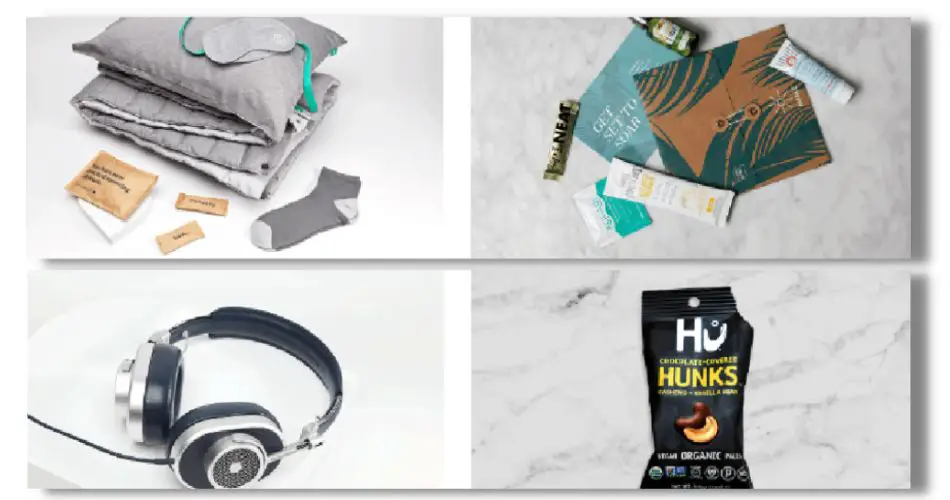 In-Flight Entertainment
As a Mint passenger, you will receive a larger TV with a plane-load of free on-demand movies, live TV shows, and curated content. You can also enjoy meditation, and sleep escapes from Inscape, Pressreader, and other sources.
To make your inflight entertainment more joyful, you will get a custom version of Master & Dynamic's MH40 noise-isolating headphones. 
Free JetBlue High-Speed Wifi
JetBlue offers free Inflight Wi-Fi known as "FlyFI". It is available for free at every seat and on every aircraft. Though the free service is not guaranteed due to weather and other situations, passengers will enjoy high-speed Inflight Wi-Fi in normal conditions.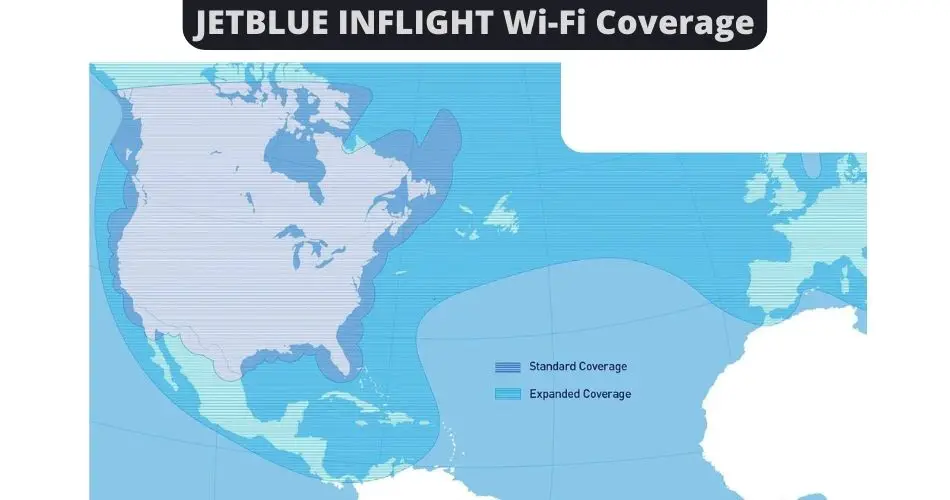 JetBlue has partnered with Viasat to offer free and high-speed Wi-Fi on all of its aircraft. Passengers can surf the internet, stream, listen to music, shop online, and do much more with fast and free Wi-Fi. The reason behind providing free inflight Wi-Fi might be the fee being included in the ticket purchased by the passenger.
Complimentary Checked Baggage
While Flying JetBlue Mint, you can carry 2 checked baggage for free. As per JetBlue Baggage policy, the maximum allowed weight on each checked baggage is 70 lbs. Likewise, the overall dimension of 62 inches (157.48 cm) should not be exceeded.
The overweight fee and oversized fee are applicable if you carry overweight and oversized baggage.
Conclusion on 'Is JetBlue Mint the same as First Class?'
We discussed all the amenities of JetBlue Mint and found out that Mint passengers receive exclusive and premium amenities. Mint is the highest fare class offered by the airline so, it is like First Class or Business Class on other airlines.
JetBlue has just come up with a unique name 'Mint' to represent the premium cabin service. Mint was rated the 2019 Best Regional Business Class in North America by TripAdvisor travelers. So, it can be concluded the Mint is equivalent to First Class or Business Class.
Frequently Asked Questions (FAQs)
What does Mint get you on JetBlue?
Complimentary Checked Baggage, Mint Suite, Delicious Dining, Free In-flight Wi-Fi, In-Flight Entertainment, Privacy door, and Mint Studio are the major benefits of flying JetBlue Mint.
How do I get Mint status on JetBlue?
JetBlue Mint is the fare class but not a status level. So, you need to purchase a Mint Class ticket to enjoy the features of Mint on your JetBlue Flight.
How many JetBlue points do you need for Mint?
If you want to purchase Mint with JetBlue points, you need to earn at least 16,000 points to fly a one-way flight covering less than 250 miles. The point requirements increase as the flight distance increases.
Is JetBlue Mint Considered Business Class?
JetBlue Mint is the highest fare class and offers a premium cabin experience with award-winning service. Mint is just the unique name for JetBlue's premium fare class so, it can be considered Business Class. To support it, Mint was rated the 2019 Best Regional Business Class in North America by TripAdvisor travelers.