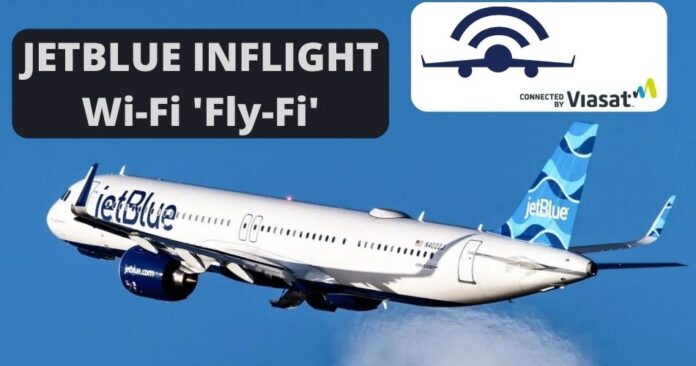 JetBlue is one of the major low-cost carriers in the United States with its headquarters in Long Island City, New York. It is the seventh largest airline in North America in terms of passengers carried.
The airline flies to over 100 domestic and international destinations with more than 1,000 daily flights. The operating bases for JetBlue are Boston, Fort Lauderdale, Los Angeles, New York–JFK, Orlando and San Juan.
Talking about the fleet capacity, the majority of aircraft operated by JetBlue are from Airbus company. Airbus A320-200 is the most owned fleet. Blue, Blue Plus and Mint fare classes are available on all JetBlue flights.
JetBlue offers various perks and amenities to its passengers. One of the interesting perks is the JetBlue Inflight WiFi which is available for free. Let's explore the JetBlue Inflight WiFi known as Fly-Fi.
Introduction to JetBlue InFlight WiFi (Fly-Fi)
JetBlue has partnered with Viasat to offer free and high-speed Wi-Fi on all of its aircraft. Passengers can surf the internet, stream, listen to music, shop online and do much more with the fast and free Wi-Fi.
JetBlue inflight Wifi is available on all types of aircraft and flight routes. All flights equipped with inflight Wi-Fi offer coverage over the contiguous U.S. Besides, the newly restyled Airbus A320 and Airbus A321neo feature extended coverage over the majority of the Caribbean and Central America. Likewise, the Airbus A321 Long Range offers expanded coverage to and from London.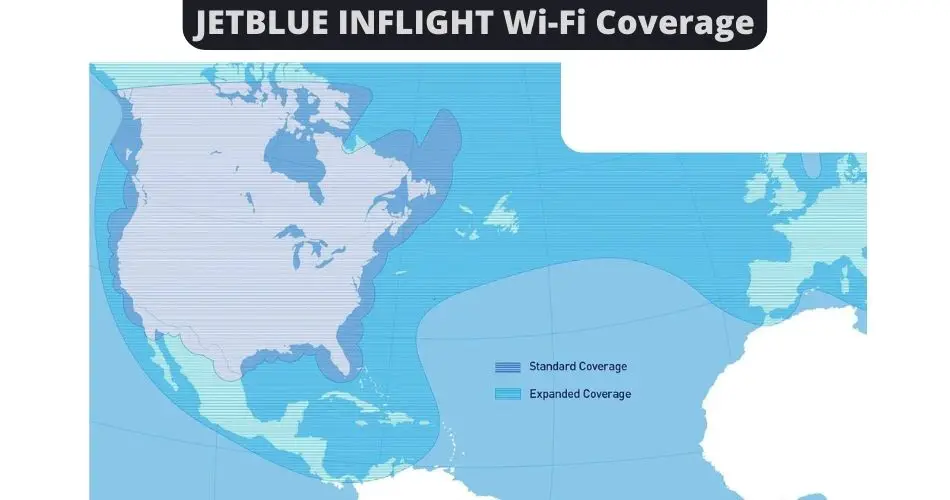 JetBlue uses ViaSat technology to provide high-speed Wi-Fi to every passenger. This Wi-Fi service may be disrupted due to weather and other circumstances due to which availability is not guaranteed. However, it works perfectly under normal conditions.
JetBlue selected Viasat's industry-leading in-flight connectivity (IFC) solution for its Airbus A220-300 and A321 Long Range (LR) aircraft in 2021. This reliable in-flight internet service allows passengers to stream video, browse websites, send emails, use various applications and execute other tasks completely for free on their personal devices.
Viasat Connectivity on JetBlue Airbus A220
JetBlue offers high-speed inflight Wi-Fi and a seatback entertainment system in its Airbus A220-300 fleet. With that, passengers can connect their multiple devices to browse the internet, stream video, chat and more.
A total of 30 live channels are available in the seatback entertainment system provided by DIRECTV on A220s. Viasat uses a single high-capacity Ka-band satellite antenna to offer in-flight connectivity (IFC) and TV channel distribution.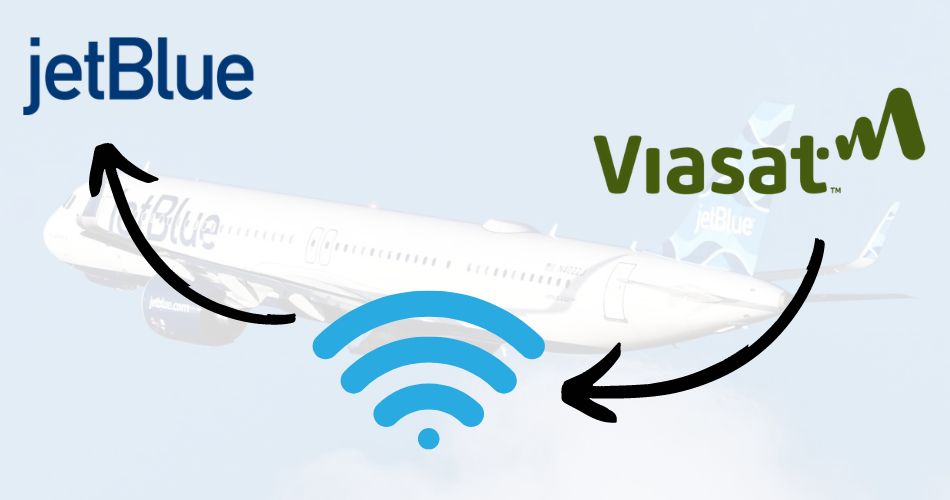 Viasat Connectivity on Airbus A321 LR 
A total of 13 Airbus A321 LR (Long Range) aircraft operated by JetBlue are equipped with Viasat technology that offers high-speed in-flight Wi-Fi and live in-flight television service. Passengers sitting in the core and mint section can use the high-speed Wi-Fi known as Fly-Fi (powered by Viasat) for free.
Likewise, Viasat offers a selection of five international live in-flight Television channels that specialize in news and sports.
Viasat Vice President and General Manager Don Buchman said that the long-standing relationship between JetBlue and Viasat continues with the A220 and A321LR aircraft. JetBlue continues to leverage Viasat's expansive satellite network to bring an exceptional connected experience to customers by selecting Viasat for both IFC and live in-flight TV, he added.
How do I connect to JetBlue Wi-Fi?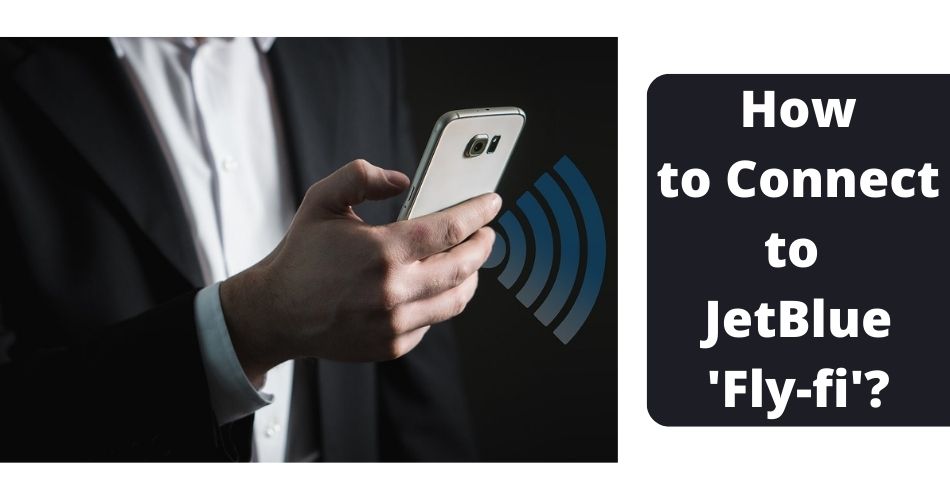 You can connect to JetBlue FlyFi by going through the following easy steps.
Step 1: Activate Airplane Mode and connect to the SSID "FlyFi"
First of all, you need to enable Airplane Mode on your device and turn on the Wi-Fi on the network settings. After that, connect to the Wi-Fi SSID "FlyFi".
Step 2: Launch your internet browser
After establishing a successful connection, you can open your internet browser and go through the instructions.
Step 3: Sign in and use the internet access.
As you go through the instructions and complete all the required steps, you can start using the free internet.
How much does JetBlue Wi-Fi cost?
JetBlue Inflight Wi-Fi "FlyFI" is available for free at every seat and on every aircraft. Though the free service is not guaranteed due to weather and other situations, passengers will enjoy high-speed Inflight Wi-Fi in normal conditions.
The reason behind providing free inflight Wi-Fi might be the fee being included in the ticket purchased by the passenger.
Previously, there was applicable charges for JetBlue Inflight FlyFi+, hourly pass and subscriptions plan. However, there are no prices and subscription plans available on the official website.
Use Amazon services on JetBlue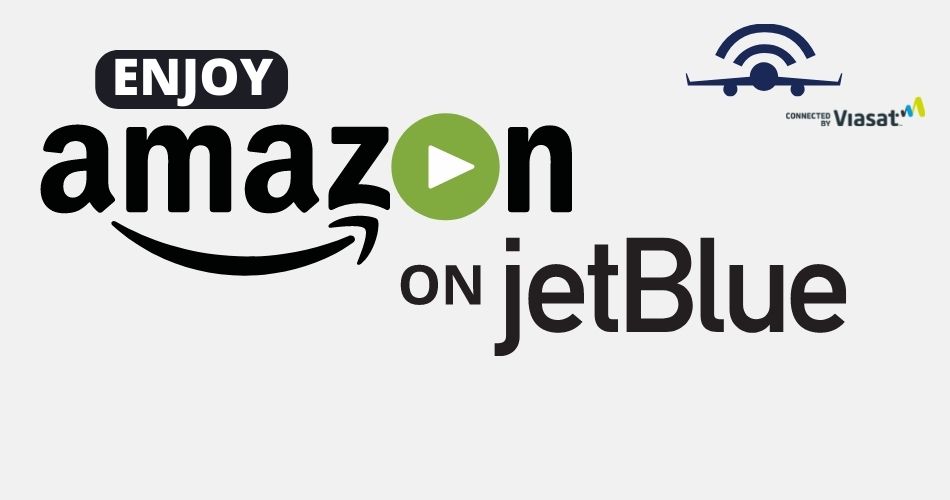 JetBlue passengers using FlyFi Inflight internet service can stream, shop and surf with Amazon. The following features are available with Amazon on JetBlue.
Passengers can enjoy fast and free gate-to-gate Fly-Fi powered by Amazon.
They can stream the latest movies and TV programs/shows with Amazon Video.
They can earn 3 TrueBlue points for every eligible dollar spent on inflight purchases. (This reward is not available on flights to and from London)
They can use or redeem earned TrueBlue points for their next award flight.
Amazon Prime Video with JetBlue Fly-Fi
JetBlue passengers can connect to Fly-Fi, download the Amazon Video app on their device and then start watching Amazon Prime Video. They can use the Amazon Video app available on Android and iOS devices to browse Prime movies and TV shows.
For accessing Amazon Prime, passengers need to access flyfi.com and then choose "Start Free Trial" to initiate a 30-day free trial.
JetBlue Inflight Wifi Not Working (Solutions)
If your JetBlue Inflight Wifi is not working, you can check the settings on your device or seek assistance from the flight attendant.
You can go through some checks listed below to see if it works.
Ensure your device is connected to the SSID "FlyFi".
If you are not redirected to the Wi-Fi portal after connecting, you can type 'flyfi.com' in your browser which will take you to the portal.
Check the network settings on your device to find out any issues.
The connection might be temporarily disrupted, lost or degraded due to weather conditions and other variables.
Aircraft might have moved out of the coverage area.
Conclusion
If you are planning to fly with JetBlue, you can enjoy JetBlue Inflight Wifi 'Fly-Fi' offered in partnership with Viasat technology. Viasat is equipped with the latest technology that can provide high-speed internet along with streaming capability from aircraft pushback to park.
JetBlue Inflight Wi-Fi is available for free at every seat and on every fleet. You can use this service to browse the internet, shop online, listen to music, stream video, access Amazon Prime and much more.
FAQs on JetBlue Inflight Wifi
Does JetBlue still have free Wi-Fi?
JetBlue offers free and high-speed Wi-Fi in partnership with Viasat technology. The JetBlue inflight Wifi access is available on every aircraft operated by JetBlue.
How much does JetBlue Wi-Fi cost?
JetBlue Wi-Fi is currently available for free and passengers can use it to surf the internet, stream video, access Amazon Prime, listen to live music and much more from takeoff to landing.
Can I watch Netflix on JetBlue Wi-Fi?
You can watch Netflix on JetBlue Wi-Fi because the inflight Fly-Fi offers high-speed and reliable internet service.
Can you stream a video on JetBlue?
JetBlue passengers can use Amazon Prime to stream the latest movies and TV shows on their devices. For that, they need to connect to the SSID 'FlyFi' and browse the web to start a free trial with Amazon Prime Video.