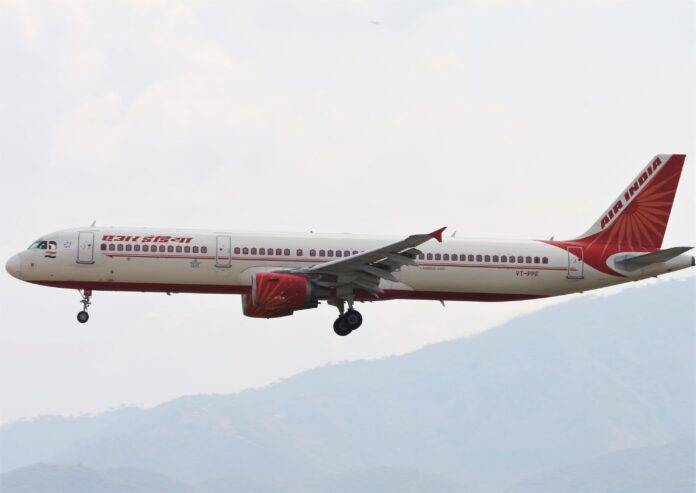 The Indian Ministry of Civil Aviation (MoCA) has restricted in-flight meals on routes of duration shorter than 2 hours to address the rising cases of Covid-19 infections all over the country. The aviation ministry on Monday declared meals will not be served in flights of duration shorter than 2 hours.
The decision from the Ministry of Civil Aviation to review the onboard meal services in short domestic flight operations was taken after India reported a record rise in fresh Covid-19 cases.
The ban is circulated to mitigate the instances of passengers taking off masks so that, it could reduce the chances of spread of the Covid-19. It will come into effect from 15 April.
As per the circular from the Ministry of Civil Aviation, the airlines operating flights on domestic routes may serve pre-packed snacks, beverages as per their policy if the flight duration is two hours or more. The cutlery, plates, tray set-up must be completely disposable with no re-use otherwise must be cleaned and disinfected.
Tea, coffee, alcoholic, and non-alcoholic beverage services are required to be served in disposable cans, glasses, bottles, or containers. Also, there should not be pouring service and beverages will have to be served in single-use disposable units. The disposable items including plates, cutleries, beverage bottles, meal trays, cans, glasses must be collected in trash bags.
The flight crews are required to wear a fresh set of disposable gloves for every meal and beverage service. Besides, the airlines must inform passengers of these policies before the start of catering services. Domestic flights are operating but international scheduled flights are disrupted since March 2021 in India.
India has already overtaken Brazil to become the second-most country affected by the COVID-19 pandemic. The overall cases in India surpassed 13 million overtaking Brazil's 13.4 million cases.
Due to the advanced air-filtering system in aircraft, air travel is considered safer than other models of transportation in the terms of transmission of the virus. However, the crowdy situation out of the aircraft poses higher risks for the spread of the virus for which the Indian Ministry of Civil Aviation has introduced the new circular.