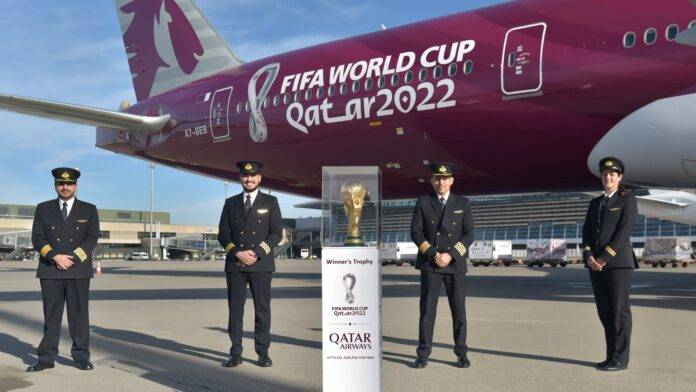 Qatar Airways revealed FIFA World Cup Qatar 2022 livery in its Boeing 777 on November 21st, 2020. The national flag carrier of Qatar painted the aircraft and unveiled it as the country moves closer towards hosting the world-famous sporting event World Cup in two years.
Qatar Airways will be painting its other jets with the FIFA World Cup Qatar 2022 livery for passengers and aviation enthusiasts around the world to observe and entertain.
The newly branded Boeing 777-300ER aircraft entered into service yesterday (November 21) exactly two years before the initiation of the FIFA World Cup 2022 in Qatar.
Qatar Airways on its official Facebook page said, "Mark your calendars football fans! We're celebrating the #2YearsToGo milestone with our newly-unveiled #QatarAirways FIFA World Cup Qatar 2022 Boeing 777 aircraft."
Qatar Airways Group CEO Akbar AI Baker said they were tremendously excited to celebrate the partnership with FIFA with the introduction of uniquely painted aircraft. He added the excitement is building after becoming the official partner and official airline of FIFA.
"Qatar's readiness to host FIFA World Cup Qatar 2022TM is evident all around us. At Qatar Airways, our network recently expanded to 100 destinations, and will further grow to more than 125 destinations by March 2021, with an increasing frequency enabling our passengers to travel when they want across the globe, safely and reliably," Al Baker said in the release.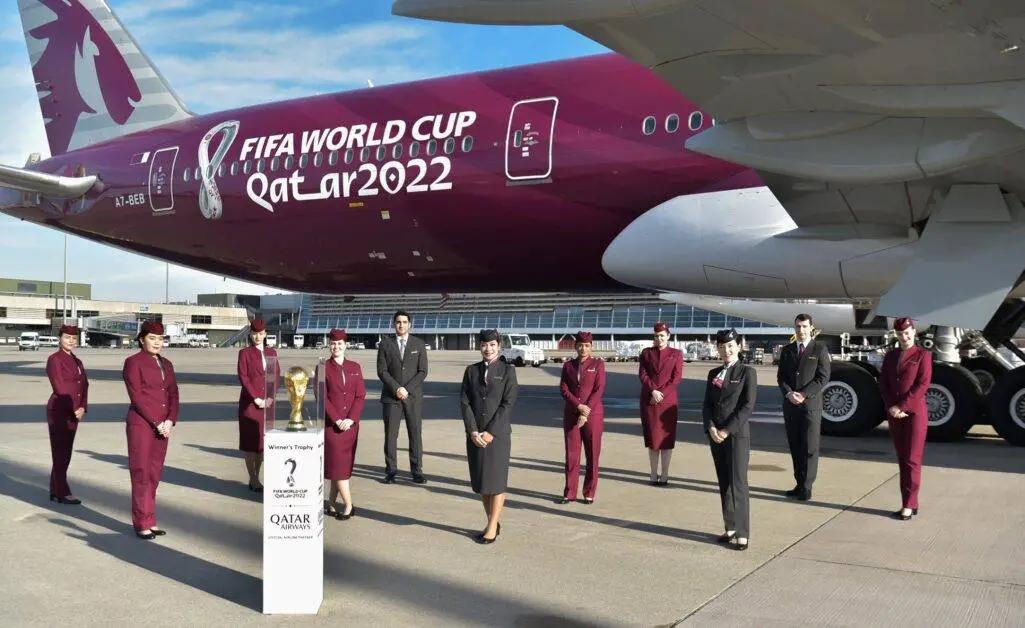 "At Hamad International Airport, Official Airport Partner for the FIFA World Cup Qatar 2022TM, preparations for the expected traffic growth are well underway. The airport expansion project will increase capacity to more than 58 million passengers annually by 2022."
Explore Qatar Airways Student Club.
FIFA World Cup Qatar 2022 LLC Chairman Hassan AI Thawadi said he is delighted to have Qatar Airways partner with the FIFA and also excited to see FIFA World Cup Qatar 2022 branding cover an entire plane.