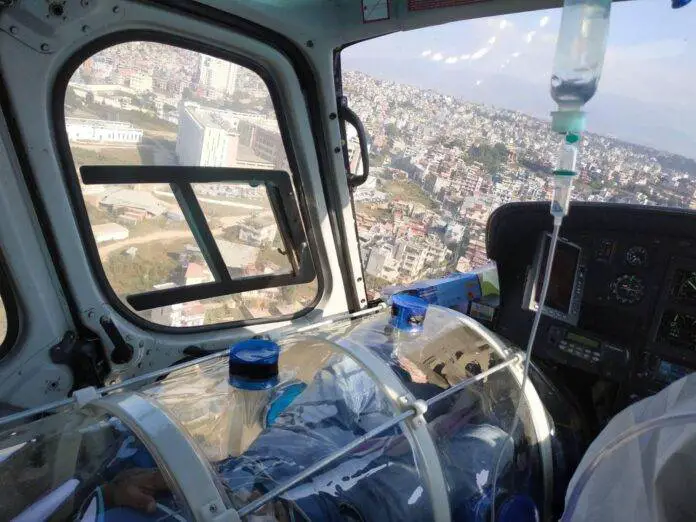 Simrik Air is giving continuity to exclusive air ambulance service for COVID-19 infected patients. The private helicopter operator received approval from the Government of Nepal and the Civil Aviation Authority of Nepal (CAAN) to airlift COVID-19 positive patients with proper safety protocols.
To date, Simrik Air airlifted 20 COVID-19 positive patients from Butwal, Lahan, Bharatpur, Biratnagar, Palpa, Birtamod, Jumla, Dharan, Pokhara, Bhadrapur, Dhangadhi, and Birgunj in its helicopter with pre-hospital care. The infected patients are isolated in a proper isolation box (also called Patient Isolation Unit, PIU) and carried on board with a fully equipped medical team.
Simrik Air has deployed 2 helicopters out of 5 for carrying COVID-19 patients. The airline says, "In this new normal phase, we are committed to delivering you with the safest and the most efficient service!"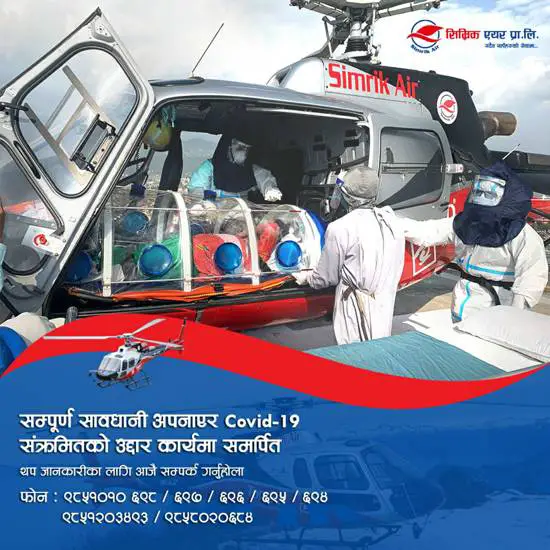 The approval given to Simrik Air by the government and aviation regulatory body has been helpful for many patients requiring emergency medical attention.
The first COVID-19 patient was airlifted to Hams Hospital, Kathmandu from Butwal on 12 October 2020. The latest rescue flight was conducted on 3rd November in which Pilot-In-Command Capt. Bimal Sharma flew from Kathmandu with PIU (Patient Isolation Unit) along with a fully equipped medical team in the helicopter with the call sign 9N-AKD to Birgunj.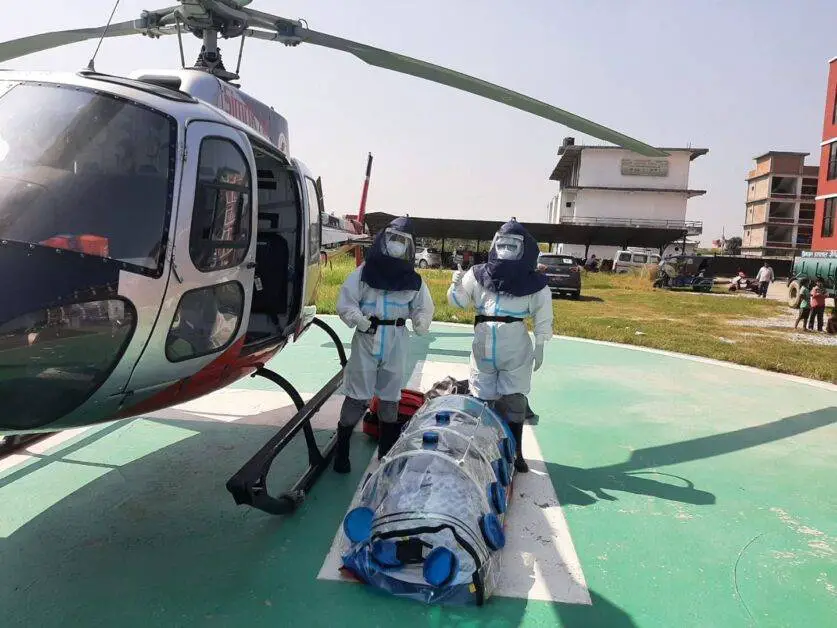 The COVID-19 airlift mission is conducted safely adhering to the health and safety guidelines, protocols specified by the Ministry of Health and Population, and the World Health Organization (WHO).
Nepal is hardly hit by the COVID-19 pandemic as the case has reached a whooping 186k with 148k recoveries and 1052 deaths.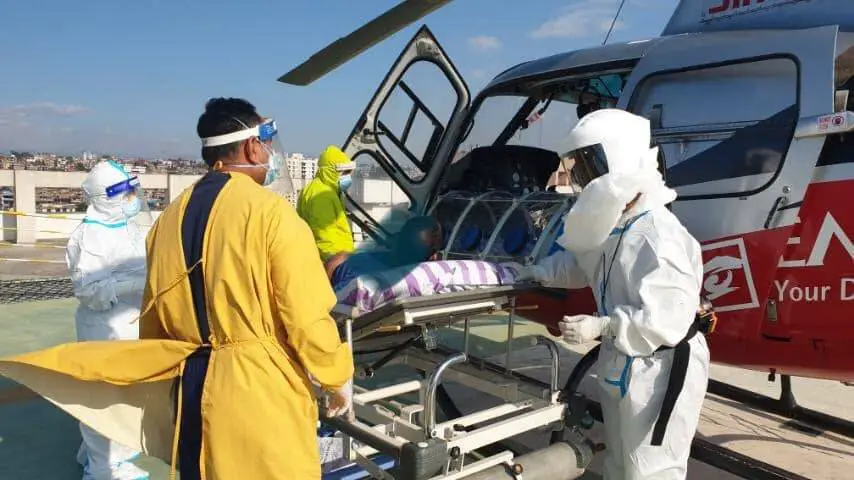 ALSO READ:
8000 cargo jets will be required for Covid-19 vaccines transportation, says IATA