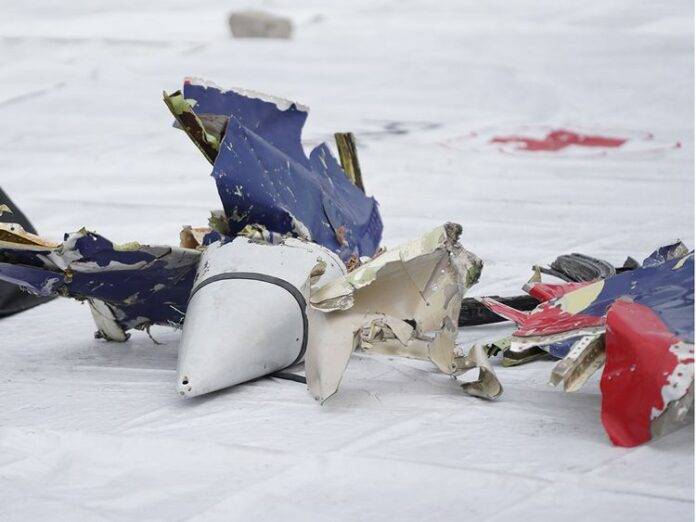 Photo by: Bloomberg
Sriwijaya air Boeing 737 crashes into the java sea. black boxes located
The plane wreckage and human remains have been recovered from the crashed site of an Indonesian Airline Sriwijaya Air that plummeted into the Java Sea shortly after takeoff on Saturday. The Boeing 737-500 model passenger jet was carrying 62 people (43 adults, 7 children, and 12 crew members) and no one survived.
The Sriwijaya Air Flight 182 lost contact with the tower at 2:40 pm Indonesian local time as it was heading from Jakarta to the city of Pontianak, 11nm (nautical miles) north of Jakarta's Soekarno-Hatta International Airport. The exact crash site was confirmed by the Indonesian National Armed Forces and Navy Divers early morning today.
As per the statistics from Flightradar24, the global flight tracking service, the plane dropped 10,000 feet in less than a minute before losing identity from the radar.
The National Search and Rescue Agency (Basarnas) is reported to have located the bodies and five body bags have been handed over to the investigation unit in Jakarta for necessary procedures including identification.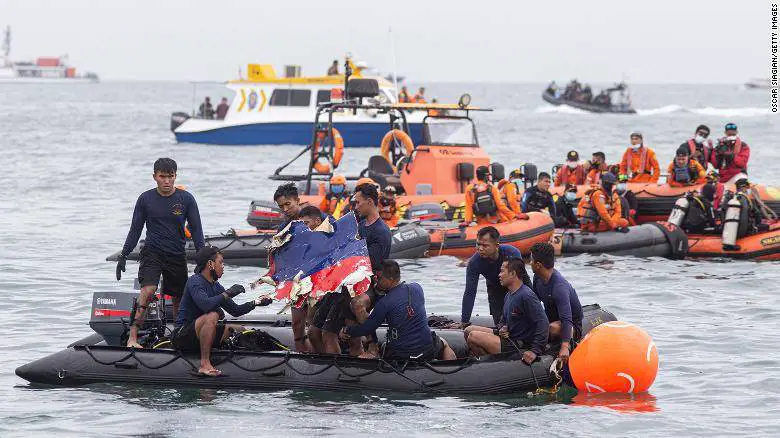 Mission Coordinator of the disaster victim investigation unit Mr. Rasman MS said, "Ten bags filled with wreckage and debris from the aircraft have now been handed to Jakarta-based air crash investigators."
The wreckage of Boeing 737-500 flight SJY 182 was found today by the Indonesian Navy Divers. The human remains are being identified in the command post set up at the Kramat Jati Police Hospital and a search for family members is also going on.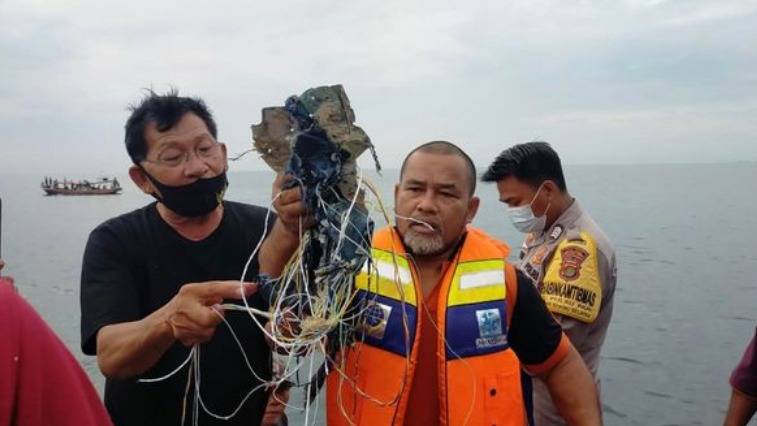 Transportation Minister Budi Karya Sumadi told reporters that authorities had launched massive search and rescue efforts after identifying "the possible location of the crash site". "These pieces were found by the SAR team between Lancang Island and Laki Island," National Search and Rescue Agency Bagus Puruhito informed in a statement.
Fishermen from Lancang Island said they heard an explosion and witnessed a sudden large wave. "I heard a very loud explosion. I thought it was a bomb or big thunder. We then saw the big wave, about 2 meters high, hitting our boat," said Hendrik Mulyadi, one of the fishermen.
The reason behind the crash is yet to be known and the Sriwijaya Airlines CEO Jefferson Irwin Jauwena insisted the 26-year old Boeing 737-500 was in a healthy condition before taking off.
Recent Boeing 737 Crash:
Air India Express crash UPDATE: B737 breaks into two killing 17 persons