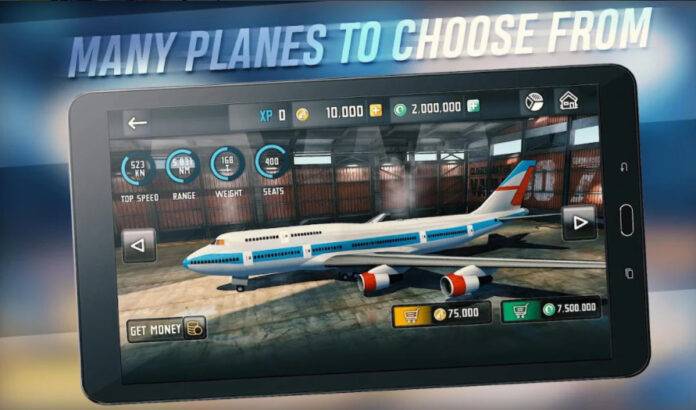 There are lots of Android Flight Simulator games available in the Play Store which aviation enthusiasts can download easily and fulfill their quest for flying. Recently, Microsoft launched the all-new Flight Simulator 2020 ultra-realistic game for PC and aviation lovers are excited to upgrade their computers, laptops for running the game. However, those who have no PC or laptop can enjoy various simulator games on their android as well as iOS mobile phones.
In this article, we present you the Top 5 Best and popular android flight simulator games that can be easily downloaded from the Android Playstore.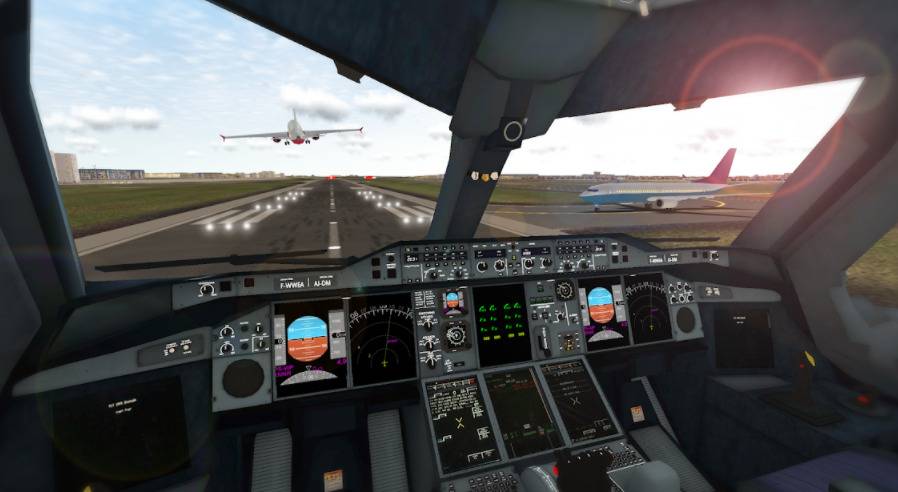 Real Flight Simulator (RFS) is one of the popular android flight simulator games that allow gamers to explore sceneries and airports in high resolution along with satellite maps, 3D buildings, runways, procedures, and air traffic. Players can enjoy the real-time chat feature with other pilots and join in multiplayer. Besides, they can manage flight plans and interact with Air Traffic Controllers. In addition, the game allows access to thousands of community-created liveries, customize all airplanes, their gauges, failures, and weather conditions.
Features in Real Flight Simulator game
Features Advanced Multi-Panel System
INSTRUMENTS available are PFD, ND, FMS, Map, Engines, Fuel, Altimeter/Anemo
INDICATORS: Air/Ground/Vertical Speed, Heading, Altitude AGL/ASM, ETE Next/Dest, Destination, Next WP, Nearest Airport, Ground/OAT Temp, Wind, Activity/Flight/UTC/Local/Arrival Time, Fuel, N1, V-Speeds and more
ILS Instrument Landing System
CONTROLS: Main Throttle, Flaps, Landing Gear, Spoiler, Brake, Rudder, and Pushback
GROUND SYSTEMS: GPU, PBB, PUSHBACK
AIRCRAFT SYSTEMS: HUD, WP/AIRCRAFT/COMMS HUD, APU, ANTI ICE, NAV/BEACON/LANDING/STROBE LIGHTS
ENGINES: Start/Stop Engines, Separated Throttles, ANTI FIRE
FUEL: Weight balancing, fuel dumping, and real fuel consumption
AUTOPILOT: NAVIGATION, APPROACH (Automatic Landing System) + SPEED, HDG, ALT, V/S
MASTER CAUTION ALARM
VDGS: VISUAL DOCKING GUIDANCE SYSTEM on all HD airports
MAP: air topography with airports and waypoints. Detailed airport view (HD Airport) + FMC and flight plan
MULTI-CAMERA
The advanced features in this game are available in PRO version only which requires a paid subscription.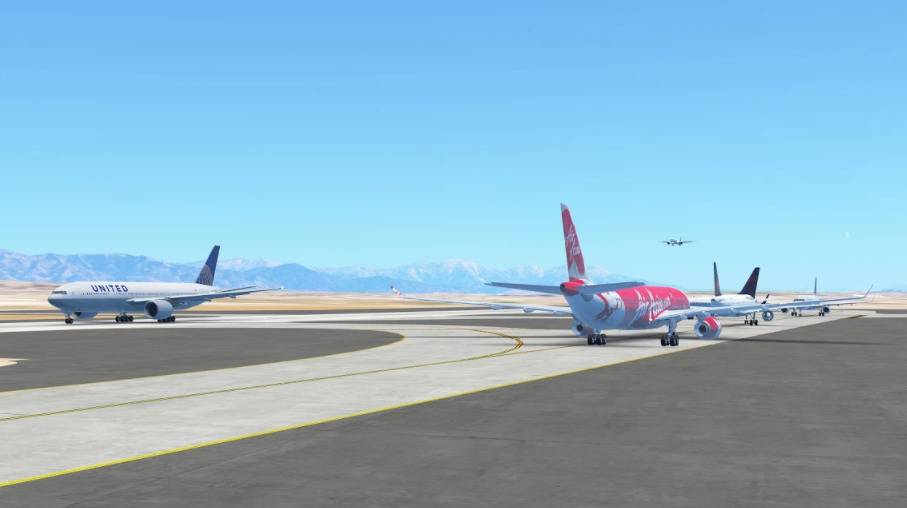 Infinite Flight is another game in the list of top 5 best android flight simulator games for mobile phones that offers the most comprehensive flight simulation experience, whether you are a curious novice or a decorated pilot. Players can explore high definition scenery in various regions across the globe with a diverse inventory of detailed aircraft, weather conditions, and aircraft weight configuration.
Features in Infinite Flight game
Various airplane in a diverse fleet of airlines, commercial aviation, and military
Multiple regions featuring high definition satellite imagery, accurate topography, and all major airports with precise runway and taxiway layouts
Customizable time of day and weather conditions (real-time or custom)
Realistic atmospherics with the sun, moon, and stars
Autopilot (supports control of all flight parameters, NAV mode to follow your flight plan, and auto land on select aircraft)
Easy-to-use flight planning system with accurate fixes and Navigational Aids
Engine startup and shutdown
Instrument Landing System (ILS)
Advanced replay system
Weight and balance configuration
Aircraft cockpit and door animations, suspension animations, and wing flex, on select aircraft.
Android users must buy Infinite Flight subscription to access and enjoy all Pro features that includes live weather and additional aircraft.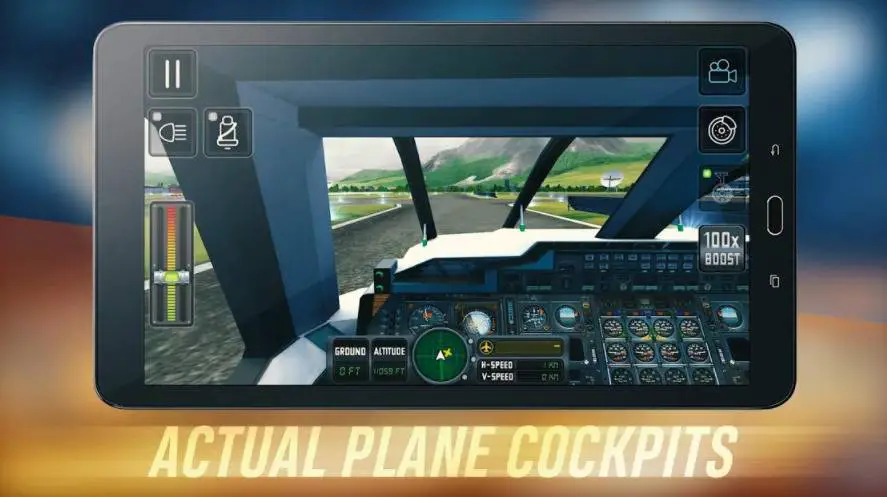 Flight Sim 2018 is inarguably the most favored in the top 5 best android flight simulator games allows players to explore a global open-world map with an amazing selection of realistic aircraft. The game provides smooth flight controls, realistic airplane interiors, and sound effects, a full day-night cycle, and challenging weather. Users can fly around the world between a large selection of real cities and airports. Besides, the game allows you to prove yourself as the best pilot with difficult landings.
Features of Flight Sim 2018 game
Many Planes To Choose From
Global Open World Map
Spectacular Day-Night Cycle
Realistic Flight Controls (tilt steering, buttons or lever )
Actual Plane Cockpits
Dynamic Weather Systems
Challenging Landing Scenarios
Accurate engine sounds
In-flight radio communications
Lots of customizations
Request new planes or features from Social Pages media pages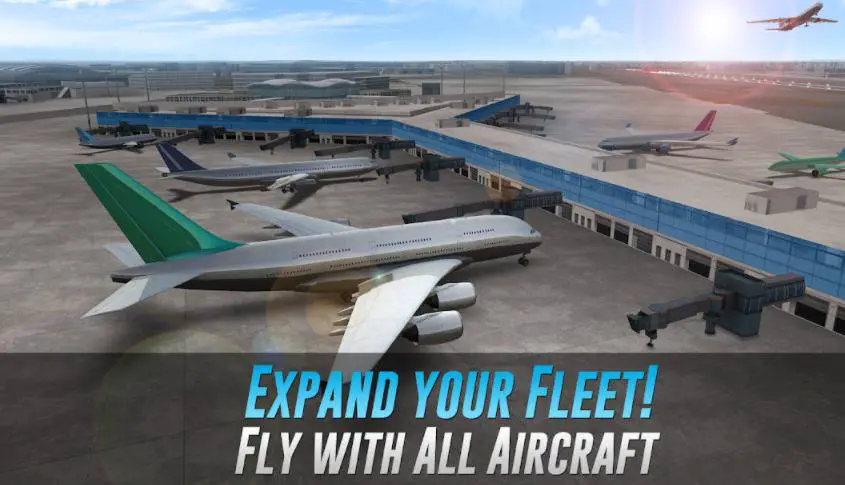 Airline Commander is a pretty unique game than other android flight simulator games as it allows players to create the best airline in the world and also manage dozens of airlines. You can fly from main hubs to thousands of routes across the globe. Android gamers can earn from contracts, takeoffs, landings, taxiing, and exciting challenges in various airports featuring realistic runways with high definition sceneries.
Besides, you can improve your flying skills with hundreds of licenses available that can be achieved by learning to use all airplane controls, cope with faults, emergencies, and unfavorable weather conditions.
Features of Airline Commander game
Dozens of airliners to build your definitive fleet: turbine, reaction, single deck or double deck
Dozens of main hubs with taxiways to open thousands of routes towards all the major airports of the world
Hundreds of realistic airports and runways. Regions and airports with high definition satellite images, maps, and worldwide navigation
Thousands of different situations to handle during takeoff, landing, and all taxiing and airborne phases
Real-time air traffic, with real airlines, on the ground, and in-flight
Simplified flight system with navigation help or flight simulation for advanced users
Realistic SID/STAR takeoff and landing procedures with pushback system, taxiing and the possibility to dock at the finger with individual display
Compete against pilots and airlines from all around the world to prove you're the best
Realistic different times of the day with sun, moon, stars, and real-time weather conditions
Customizable airline livery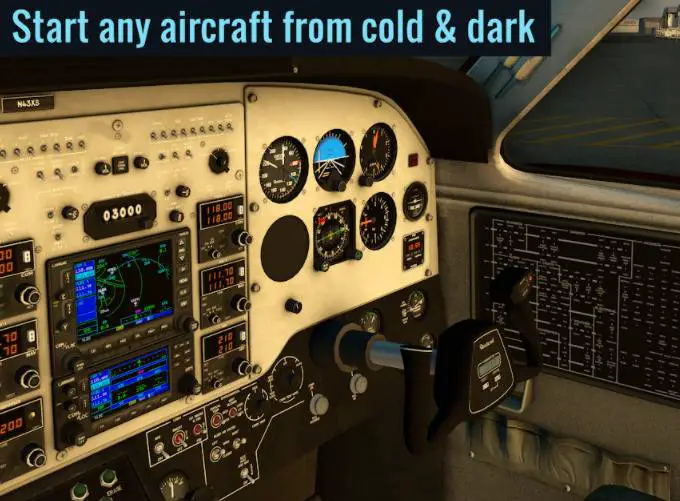 The Xplane Flight Simulator is the most realistic android flight simulator game with over 1million downloads from Play Store. The game offers desktop quality aircraft with multiple liveries and interactive 3-D cockpits—so detailed you can do a full startup procedure using the hundreds of buttons, knobs, & switches in the cockpit. With working gauges, flight displays, & more, these cockpits are as realistic as those in full desktop sim.
Not only aircraft, Xplane features detailed terrain, lifelike city buildings, and 3-D airports.
Features of Xplane Flight Simulator game
9 free tutorials, teaching the basics of takeoffs & landings, traffic patterns, helicopters, & more.
2-player internet multiplayer via Game Center (free for everyone)
Fully interactive cockpits on many aircraft, wired to real systems models, with working gauges, displays, buttons, & switches
Full startup procedures supported on many aircraft (optionally start any aircraft from cold & dark state)
More than 50 systems modeled, each of which can be failed on command
Emergency scenarios
Combat missions