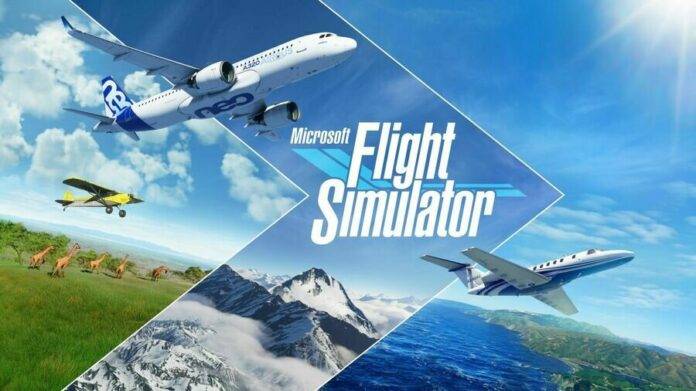 From light planes to wide-body jets, fly highly detailed and stunning aircraft in an incredibly realistic world. Create your flight plan and fly anywhere on the planet.
The much anticipated and highly advanced flight simulation game Microsoft Flight Simulator 2020 (DOWNLOAD NOW) is launched today dated 18 August with three different versions. This ultra-realistic game has partnered with some famous companies including Meteoblue (weather data company), Bing Maps, and VatSim (Virtual Air Traffic Simulation Network).
Microsoft Flight Simulator started its journey in 1982 and has now entered into ultimate realism in 2020 with beautiful graphics, scenery, weather, aircraft, airports, and flight operations. The official game trailer was released on Xbox official YouTube channel on June 10, 2019.
Microsoft Flight Simulator 2020 release date
The latest MFS 2020 is released on 18th August 2020 for Personal Computers while it will also be available to Xbox Game pass subscribers. Pre-orders were already live a month ago on Xbox and Microsoft official website with three versions.
Versions of Microsoft Flight Simulator 2020 with price
MFS development team launched the much-anticipated game in three versions namely Standard Edition, Deluxe Edition, and Premium Deluxe Edition. These three editions feature different aircraft, and airports.
Standard Edition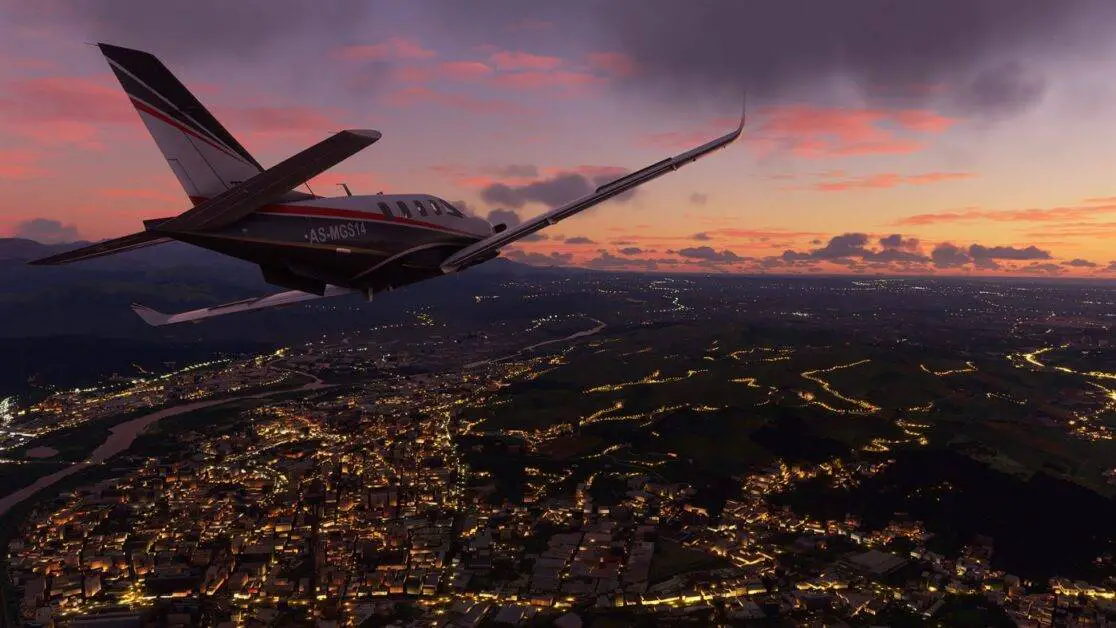 The Standard Edition of MFS 2020 will cost $59.99 and it allows you to fly 20 planes and operate flights from 30 different airports across the globe.
Deluxe Edition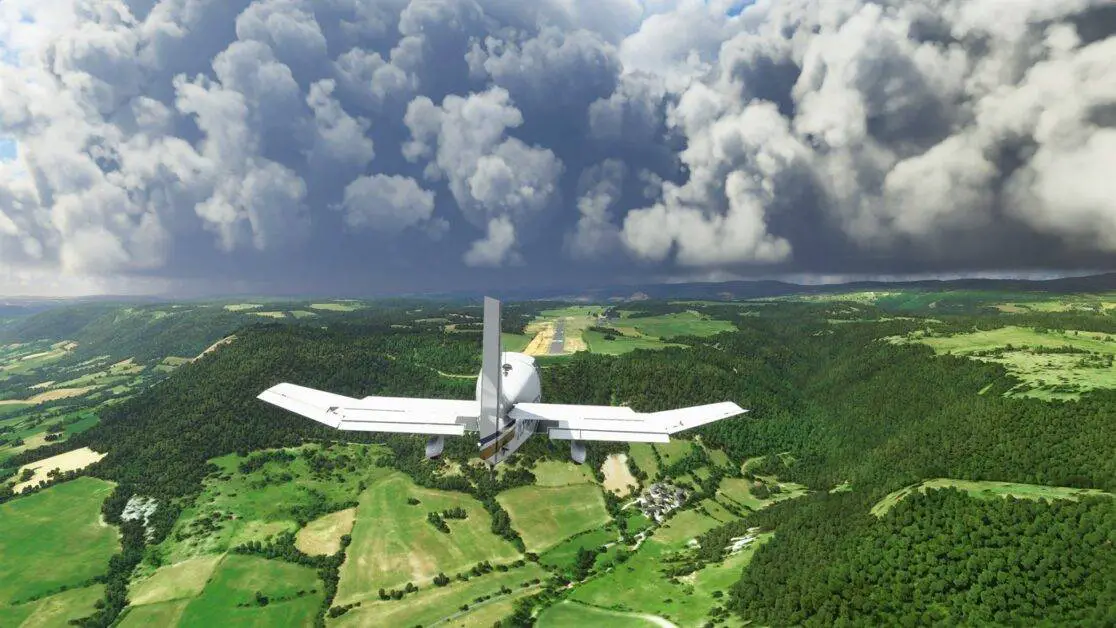 The Deluxe Edition will cost you $89.99 and lets you fly 25 aircraft to and from 35 airports around the world.
Premium Deluxe Edition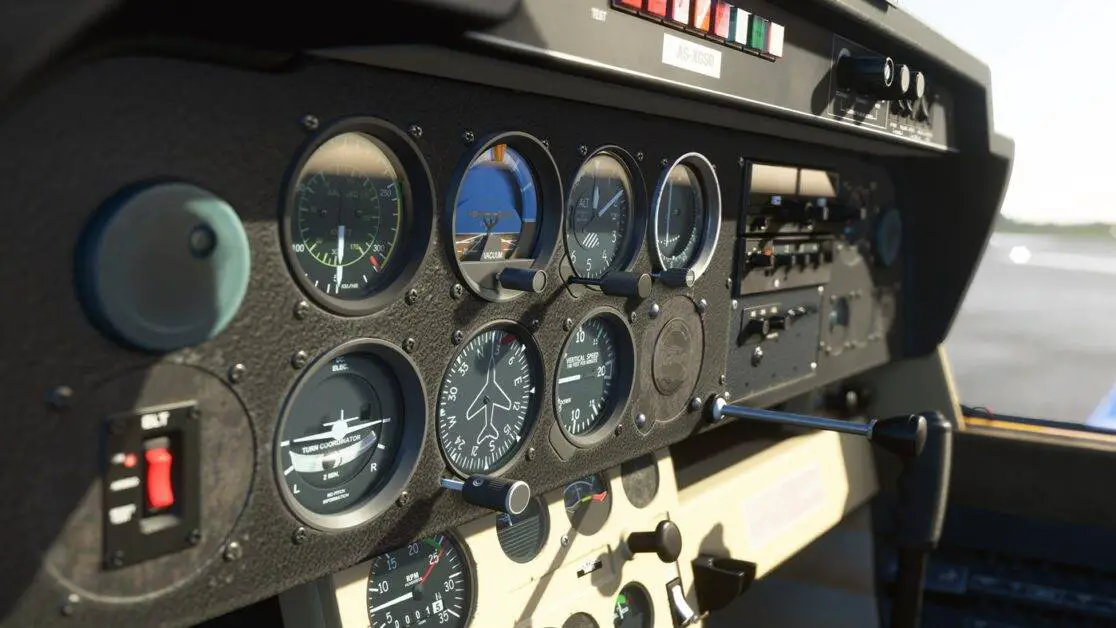 This is the high-end version of MFS 2020 which includes 35 aircraft and 35 airports. It will cost $119.99 which is a bit costly than other versions but it offers premium features.
Microsoft Flight Simulator 2020 System Requirements
With high-quality graphics, weather components, and ultimate realism, you need a powerful computer to run the Microsoft Flight Simulator 2020.
The PC requirement is shown below in the picture.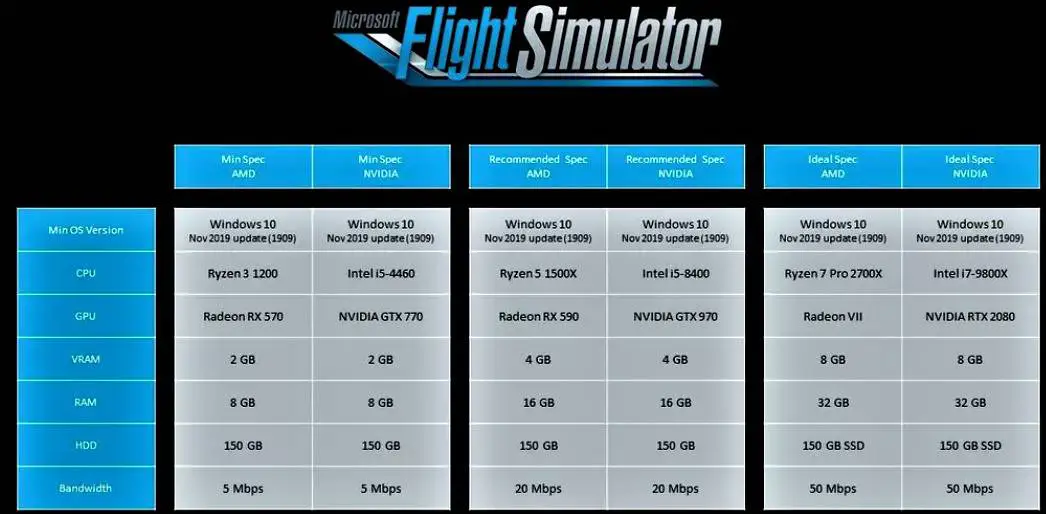 Microsoft Flight Simulator 2020 airports
The new MFS 2020 will feature almost 37,000 airports from the various country across the globe however, all the airports won't be available to all users due to the availability of three different versions.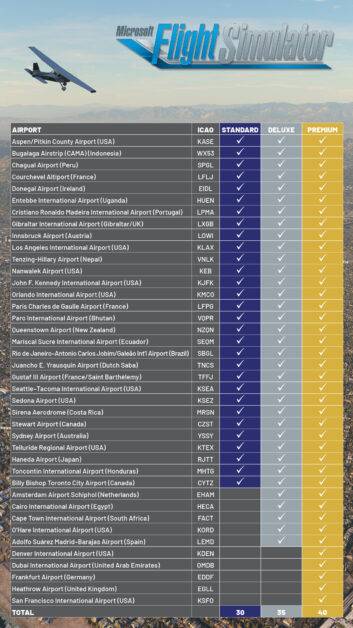 Microsoft Flight Simulator 2020 aircraft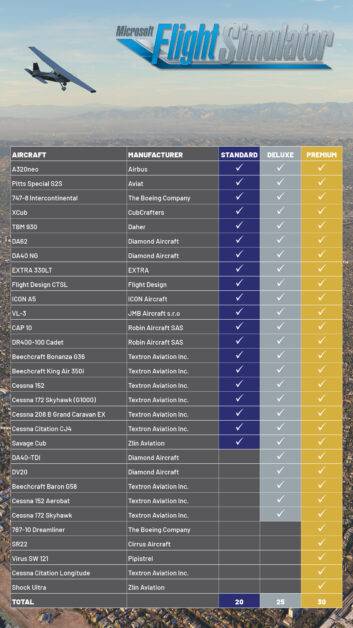 The aircraft availability in MFS 2020 will be based on the three versions. Some famous aircraft like Airbus A320neo, Boeing 747-8, and Cessna 172 is available for all versions whereas Boeing 787 Dreamliner is available for Premium Deluxe Users only.
Microsoft Flight Simulator 2020 map
MFS 2020 will be using Bing Maps and Microsoft Azure Artificial Intelligence to fetch terrain data, foliage, and photorealistic graphics to ensure the high map rendering quality. Besides, it will use cloud technology to stream the quality and detailed scenery to PCs on demand in accordance with the different versions.
Microsoft Flight Simulator 2020 weather
Microsoft has collaborated with Meteoblue, a meteorological service to stream realtime quality weather in the Flight Simulator 2020 game.
Microsoft Flight Simulator 2020 Update
The development team is releasing the much-awaited MFS 2020 for PC with limited features and we may get other updates in the coming weeks. The developers will be continuously working on improving the game quality, user experience, and extended features.
Microsoft said the planes and detailed airports from the different edition we choose will be available on the launch day.
ALSO READ:
Microsoft Flight Simulator 2020 Alpha 4 Patch rolling out soon, new invitations sent