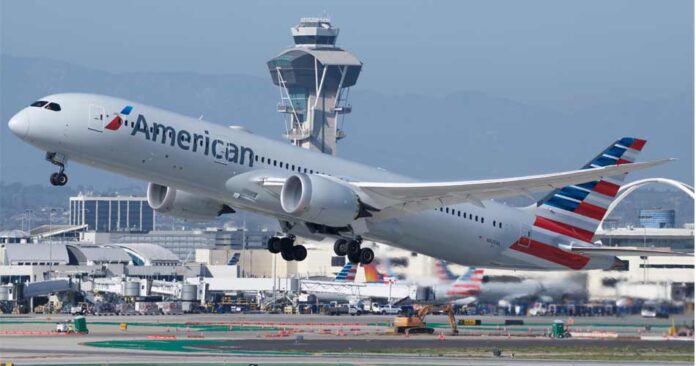 We have been hearing and reading news on American Airlines Cancelling Flights daily. Not only American but other carriers in the United States including Southwest Airlines, and Spirit Airlines are also seen cancelling many flights per day. 
So, what could be the reason behind such massive cancellations leading to losses for airlines and inconvenience for the passengers?
Well, there could be some common reasons like adverse weather for various airlines however, there might be other individual reasons such as staff shortage, technical glitches, and so on.
So, let's find out if American Airlines Cancelling flights these days and if yes, what could be the reasons?
Is American Airlines still Cancelling flights?
American Airlines is slowly recovering from cancelled and delayed flights however, the carrier cancelled over 1,700 flights during Halloween weekend and more than 500 flights till the first week of November.
| | | |
| --- | --- | --- |
| DATE | NUMBER OF CANCELLATION | NUMBER OF FLIGHT DELAYS |
| October 29 (Friday) | 738 flights | 342 flights |
| October 30 (Saturday) | 543 flights | 100 flights |
| October 31 (Sunday) | 1000 flights | 400 flights |
| November 1 (Monday) | 411 flights  | 500 flights |
| TOTAL | 2,692 flights | 1,342 flights |
Note: The above statistics are based on reports published on the internet so, it may vary.
As per the report published on 3rd November 2021, American Airlines was responsible for more than half of all cancelled flights in the entire United States. The airline was also accounted for delayed flights according to flight tracking software FlightAware.
The COVID-19 pandemic affected almost every airline globally and compelled them to cut off staff. American Airlines also reduced its staff when air travel got disrupted due to the pandemic. Flight attendants, pilots, and other airline staff were concerned about the airline deciding to cut off staff.
American Airlines cancelled more than 1,000 flights on 31st October and the major reason was the shortage of flight attendants and pilots. Besides, the Dallas-Fort/Worth International Airport (DFW) was also experiencing high winds. The carrier failed to assign pilots and flight attendants for upcoming flights following the cancellation due to which over 1,900 cancellations resulted across the United States.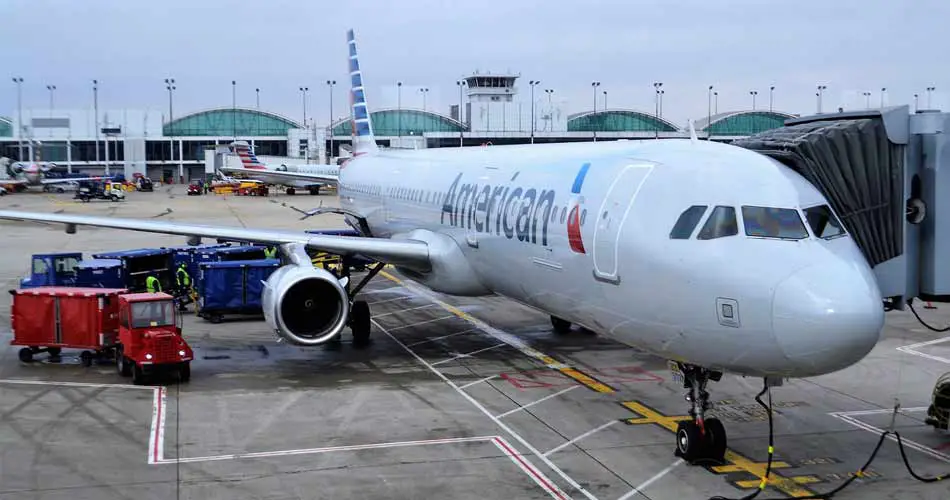 Key Reasons behind American Airlines Cancelling Flights
There could be various undisclosed reasons behind American Airlines Cancelling Flights however, the common reason as stated by the airline are weather and staff shortage.
Adverse Weather Conditions
Dallas-Fort/Worth International Airport (DFW) is one of the major hubs for American Airlines. In the past week, DFW experienced high winds due to which the flight operations were disrupted. The adverse weather condition resulted in flight cancellations and delays for American Airlines and other airlines operating flights to and from the airport.
The runway availability was minimal and the arrival capacity was reduced by more than half due to severe winds at DFW.
Though the weather was only disrupting flights at DFW but not other airports, American Airlines was seen cancelling flights at airports having fine weather. Delta Air Lines and United Airlines didn't report any widespread cancellations due to bad weather. So, many passengers, critics, business owners and related authorities complained about the irresponsibility of the airline to manage flights.
Staff Shortage
There were almost 134,000 employees working for American Airlines before the COVID-19 pandemic but the number reduced to 103,000 following the adverse impact on the air travel business.
It was a nightmare for pilots, flight attendants, ground crews, and other staff when airlines across the globe started reducing staff. Now, air travel is recovering day by day however, the airlines are not being able to perform well due to a lack of sufficient flight crews and ground staff.
American Airlines cancelled more than 1,000 flights daily due to a shortage of flight attendants and pilots. The flight attendants working currently claimed they had to work beyond their limitations to fulfil the demand.
On 31st October (Sunday), the majority of American Airlines Flight Cancellations resulted due to a lack of flight attendants. The airline internal statistics also depicted a shortage of pilots.
Airlines are cutting staff, hiring, rehiring following the unpredictable circumstances due to the pandemic. With that, the airlines around the world are having a tough time managing the staff resulting in frequent service disruptions, flight cancellations, and delays.
UBS Analyst Myles Walton reported the airline had particular weather concerns that then spiralled into rippled cancellations and were compounded by an inability to fill out schedules from their labour reserves.
Pilot and Flight Attendant Union Requirements
American Airlines and other carriers in the United States frequently get hit by the demand from the pilot unions. Recently, the company's offer for double pay for working trips around the holidays was rejected by the American Airlines pilots union. The airline tried to introduce this offer to mitigate the mass flight cancellations happening recently.
The Pilots Union urged for permanent changes instead of occasional offers due to which the premium pay of at least 150% and double pay offer for holiday trips was rejected. The union asked the respective authority to maintain a permanent offer. At present, the airline management team is discussing contract negotiations with the pilots union.
American Airlines Pilots Union has been concerning airline authorities about various difficulties and challenges. 
Some problems presented by the pilots union are listed below.
American Airlines schedules hefty flights and provides little time for preparation. This may lead to errors.
There is difficulty in picking or dropping up trips.
Lack of hotel rooms and transportation facilities is another major issue.
Most of the flight schedules are exhausting.
American Airlines Flight Attendants Union said, "Flight Attendant staffing at American is strained and reflects what is happening across the industry as we continue to deal with pandemic-related issues."
American Airlines Strategy to prevent mass flight Cancellations
American Airlines is preparing some strategies to reduce mass flight cancellations, flight delays and service disruptions. The airline is developing offers, incentives, and other allowances to encourage staff. In addition, the new staff hiring process is also going on.
Major Strategies include:
American Airlines has announced 150% premium pay and double pay during holiday trips to pilots. Though this offer has been rejected by the Airlines pilots union, the contract negotiation is in progress.
The airline has committed to triple pay the flight attendants working between November 23 and November 29 and December 22 and January 2. And also for perfect attendance between mid-November and 2nd January. The minimum offer for flight attendants working during the mentioned period is 150% of their salary.
The carrier is also offering holiday attendance bonuses worth $1,000 to flight dispatchers, mechanics, ramp workers, and other staff.
The staff of subsidiary airlines namely PSA, Envoy and Piedmont are also eligible for holiday attendance bonuses.
The airline is calling more flight attendants and other staff from vacations and new hiring processes are being paced up. Almost 1,800 flight attendants are expected to return from leave after 1st November.
At least 600 new flight attendants will be hired by the end of 2021 as stated by the airline. Besides, pilots and reservations agents are also being hired.
American Airlines is trying to healthily manage hefty schedules during holiday and peak travel seasons.