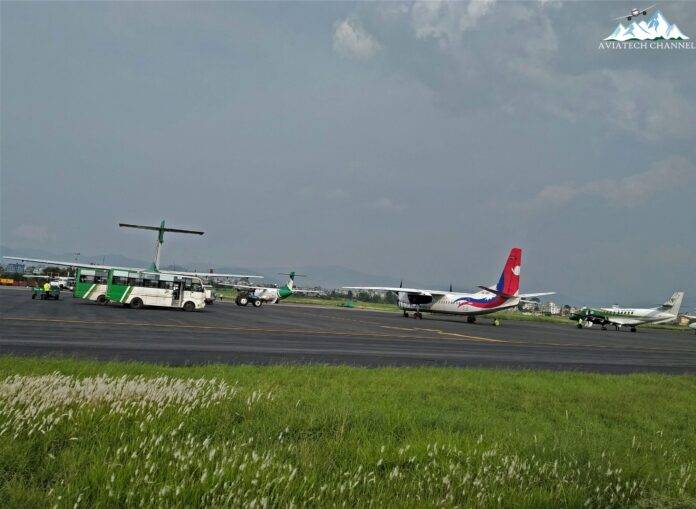 The Government of Nepal is preparing to resume domestic and international flights from 17th August 2020 with strict safety precautions.
The Civil Aviation Authority of Nepal (CAAN) published an official notice mentioning all domestic and international airline operators about the preparation of flight resumption from 17 August 2020.
The Council of Ministers decided to extend the existing flight suspension until 16 August 2020 (23:59 NST). Special permission is required for rescue, emergency, cargo, and medical flights.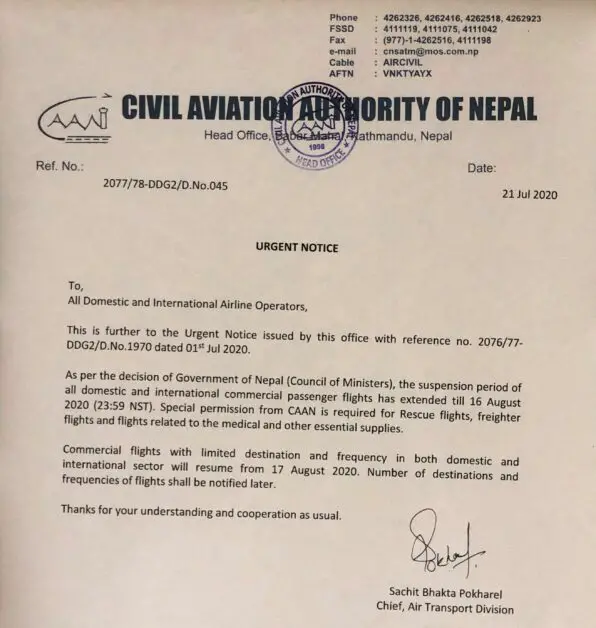 CAAN said the commercial flights will be resumed with limited destination and frequency in both domestic and international routes. The number of destinations and frequency of flights will be published soon by the aviation regulatory body of Nepal.
Minister for Culture, Tourism and Civil Aviation Mr. Yogesh Bhattarai previously informed about the government's decision and preparation on a domestic and international flight resumption with strong precautions to prevent COVID-19 disease.
The Government has also removed the lockdown from today allowing all vehicles to operate normally. Tourism Destinations, Hotels, Restaurants, Mountain Climbing, and other tourism-related activities are set to resume from 30 July 2020.
The airline and tourism business operators conducted a joint press meet on 16 July 2020 appealing the government to resume airline and hospitality service.
Airlines and tourism operators need to resume their service with optimum safety precautions under the supervision of the Ministry of Health, CAAN, and the World Health Organization (WHO).