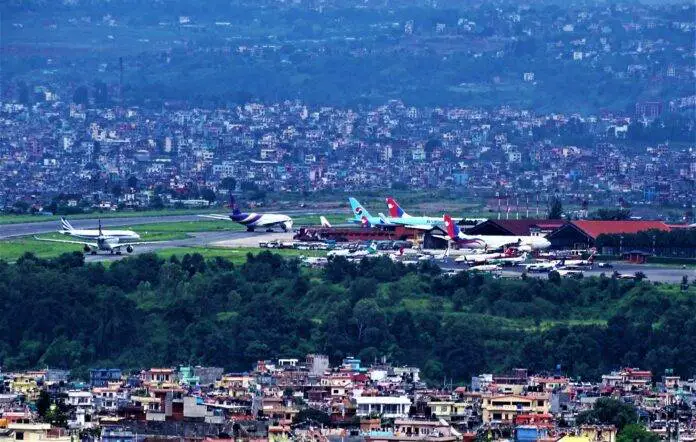 The Government of Nepal has decided to extend the domestic and international flight suspension until August 31 after the number of COVID-19 cases increased heavily. The Cabinet meeting conducted at the Prime Minister's official residence yesterday suggested closing the flight service due to a higher risk of a Coronavirus outbreak.
The COVID-19 Crisis Management Center (CCMC) recommended not to immediately resume flight services and long-distance public transport. The Government had previously announced to resume flight operations from 17 August with strict precautions.
The total confirmed Coronavirus cases in Nepal are 23,310 out of which 16,640 have been recovered while the death count is 79. The new cases and death count have been rising day by day due to which the government had to rethink on resuming flight operations and long-distance travel.
The various international airlines showed their interest and applied slots for operating in Nepal. Twelve international airlines including two (Nepal Airlines and Himalaya Airlines) domestic international carriers were ready to resume their services to and from Nepal. But now the airline operators must wait for the situation to get normal for safe and sound flight operation.
The government has not imposed any restrictions on rescue, emergency, repatriation, and medical cargo flights. The Tribhuvan International Airport has made all necessary preparations for resuming flights. Social distancing marks, hand sanitizing section, thermal scanners installation, disinfectant facility, and other safety measures have been readied at the airport.
The domestic airlines are preparing for their resumption with various safety training and exercise flights. The aircraft are being disinfected, ground crews/flight crews are equipped with high standard Personal Protective Equipment (PPE) and other health guidelines are introduced in accordance to the instruction of World Health Organization (WHO) and International Civil Aviation Organization (ICAO).
The increasing cases of Coronavirus in Nepal have seriously impacted the aviation and tourism business. Airline and tourism business operators now have to wait for more time to resume their services.
ALSO READ:
Dilemma over Flight resumption as COVID-19 cases increase in Nepal