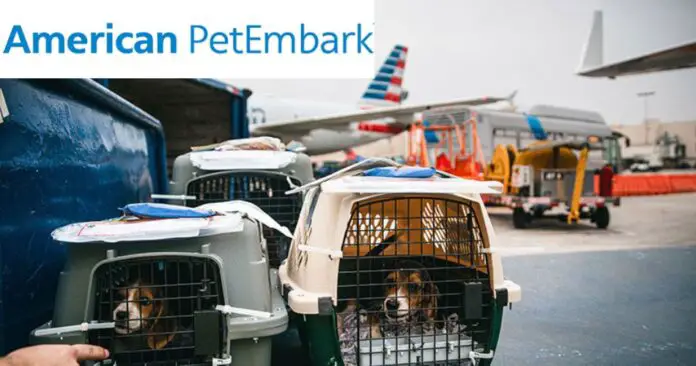 We have already discussed policies, and guidelines while traveling on American Airlines flights with pets in our previous article. AA passengers can travel with pets by carrying them in a pet carrier as a carry-on.
Besides, active duty U.S. Military, and U.S. State Department Foreign Service Personnel traveling on official orders can carry up to 2 checked pets. However, the pets must meet the minimum age, health requirements, weight, and other policies.
How do I fly my dog as Cargo on American Airlines?
If your pet exceeds the maximum weight, and size requirements, or if it can't be flown in the aircraft's cabin, it must be transported via American Airlines Cargo Service. The airline offers PetEmbark service for transporting animals on cargo flights.
In this article, we will discuss the steps, policies, guidelines, and important tips related to flying your pet as cargo on American Airlines.
How do I fly my dog as Cargo on American Airlines? (Transport your pet with American PetEmbark)
If you are worried about the safety of your pet while transporting it via cargo flights, American PetEmbark is there to provide the best pet car service in the air.
Here are the major guidelines you need to follow to transport your pets with American PetEmbark.
Kennel Size, and Dimension Requirements
AA customers must choose the right kennel for their pets for safe, and comfortable travel throughout the full journey. Right Kennel means your pet must have enough space to stand, sit erect, turn about normally, and lie in a natural position.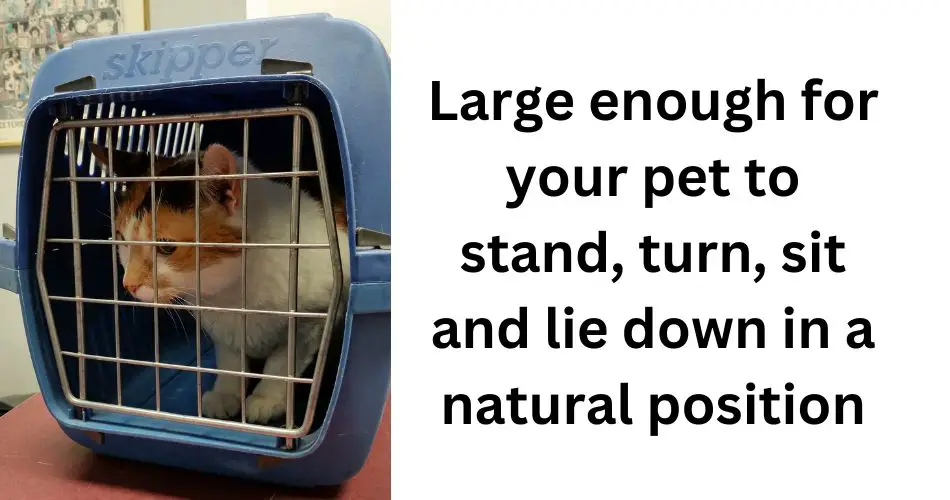 The most important thing to consider is that your pet should not be taller or longer than the size of the pet carrier, or kennel.
Kennel Size Requirements
| | | |
| --- | --- | --- |
| KENNEL TYPE | EXTERNAL DIMENSION | WEIGHT |
| Small (100) | 21in x 16in x 15in (53cm x 41cm x 38cm) | 7 lbs (3 kgs) |
| Medium (200) | 27in x 20in x 19in (69cm x 51cm x 48cm) | 13 lbs (6 kgs) |
| Intermediate (300) | 33in x 22in x 23in (84cm x 56cm x 58cm) | 18 lbs (8 kgs) |
| Large (400) | 36in x 24in x 26in (91cm x 61cm x 66cm) | 24 lbs (11 kgs) |
| Extra Large (500) | 40in x 27in x 30in (102cm x 69cm x 76cm) | 32 lbs (15 kgs) |
| Giant (700) | 48in x 32in x 35in (122cm x 81cm x 89cm) | 51 lbs (23 kgs) |
The minimum interior container dimension is quite confusing as you can see from the formula for Length, Width, and Height.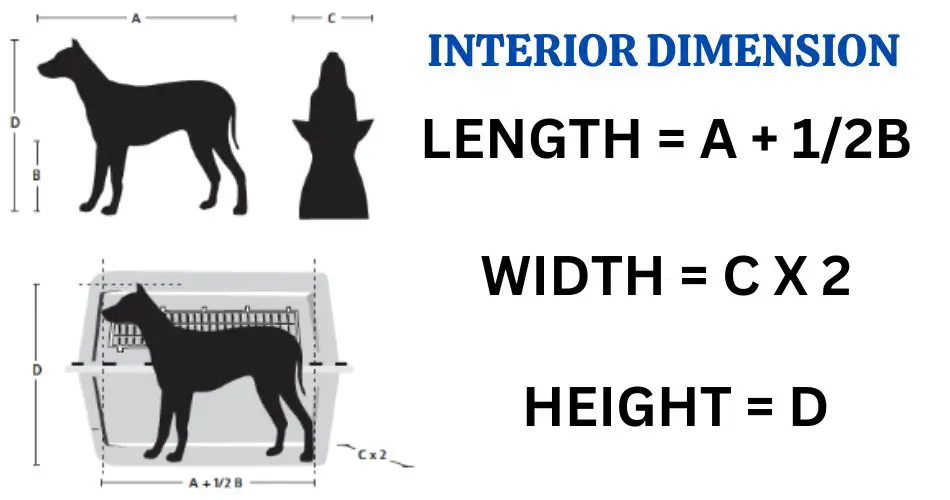 Length = A + ½ B (A – From the tip of the nose to the root of the tail. B – From the elbow to the Ground)
Width = C X 2 (C – The width of the dog at the widest point.)
Height = D (D – from the floor to the tip of the ears or the top of the head, whichever is higher)
Aircraft Compatibility
American Airlines, and American Eagle (Regional Carrier) operate varieties of aircraft manufactured by Boeing, Airbus, Bombardier, and Embraer.
So, the kennel size, and height requirements are different for different aircraft models as shown in the table below.
Kennel Construction Requirements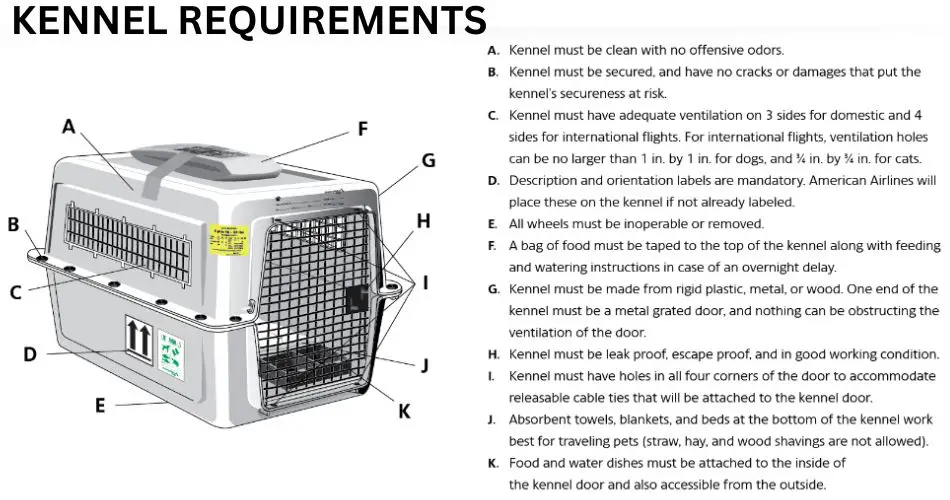 Multiple Pets Policy
Up to 2 pets can be carried on the same kennel if each pet is less than 20 lbs. But, pets in the kennel must be the same pets: either 2 dogs, or 2 cats.
If you are carrying two pets per kennel, the minimum age requirement for dogs, and cats is 8 weeks to 6 months.
Documentation Requirements
American Airlines requires some documents before getting your pet ready for PetEmbark. The documents must be obtained from the veterinarian within 10 days of the pet's trip.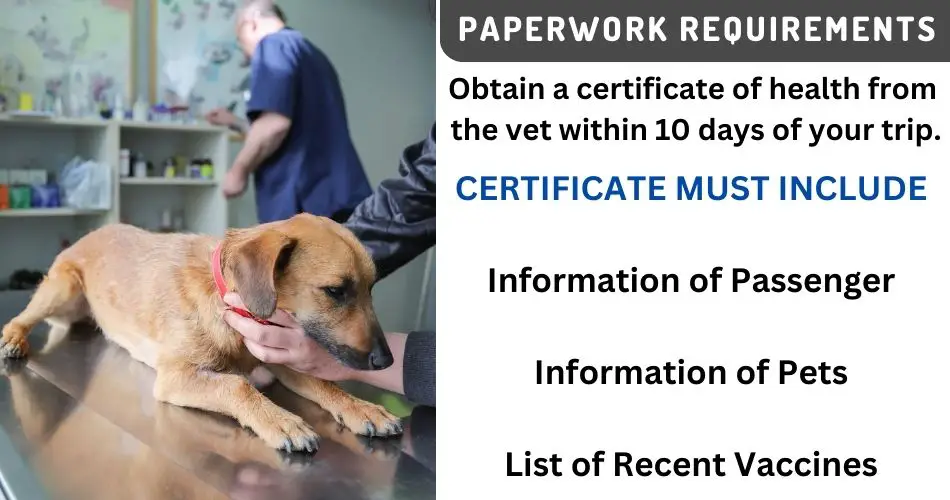 The document must contain a health certificate, rabies vaccination details, and breed verification.
All dogs and cats must be certified as fit to travel by a licensed vet within 10 days of travel for both outgoing, and incoming flights. Likewise, the rabies vaccination must be signed by a licensed veterinarian. 
AA doesn't allow some pet breeds including a brachycephalic, or snub-nosed breed, or a mixed breed. So, get your dogs, or cats certified by a licensed veterinarian, and verify the breed.
RESTRICTED CAT BREED
Burmese
Persian
Himalayan
Exotic Shorthair
RESTRICTED DOG BREED
Affenpinscher
American Staffordshire Terrier
Boston Terrier
Boxer (all breeds)
Brussels Griffon
Bulldog (all breeds)
Cane Corso
Chow Chow
Dogue De Bordeaux
English Toy Spaniel
Japanese Chin
Lhasa Apso
Mastiff (all breeds)
Pekingese
Pit Bull
Presa Canario
Pug (all breeds)
Shar Pei
Shih Tzu
Staffordshire Bull Terrier
Tibetan Spaniel
Temperature Requirements
The right temperature is mandatory when it comes to transporting animals via cargo flights. 
American Airlines transports warm-blooded animals only if the ground temperatures are between 45F to 85F (7.2C to 29C) at the origin, connection, and destination cities.
If the changes in temperatures exceed the safe range, the airline will contact you for rescheduling, or pick up your pet.
Conclusion on 'How do I fly my dog as Cargo on American Airlines?'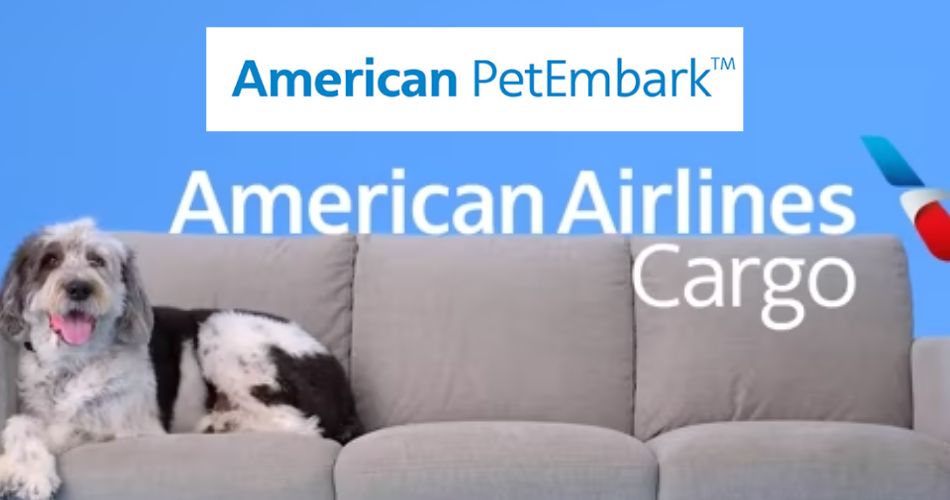 If you are transporting your cats or dogs via American PetEmbark cargo service, you need to strictly follow all the policies, and guidelines discussed above.
To make it easier, American Airlines has partnered with the animal transportation experts at My Pet Cab to deliver your pets at your home with optimum safety.
My Pet Cab works directly with the AA's experts to offer safe, and seamless home delivery service for your pet. Currently, My Pet Cab Service is available for pets traveling to 14 major destinations across the U.S. which are listed below.
Boston Logan International Airport
Charlotte Douglas International Airport
Chicago O'Hare International Airport
Dallas Fort Worth International Airport
Washington Dulles International Airport
Houston George Bush Intercontinental Airport
Los Angeles International Airport
Miami International Airport
Newark Liberty International Airport
New York John F. Kennedy International Airport
New York LaGuardia Airport
Philadelphia International Airport
San Francisco International Airport
Seattle-Tacoma International Airport
Before concluding our discussion, here are the last-minute checks you can adhere to for the safe transportation of your pets.
Attach food on top of the kennel and approved water containers inside the kennel 
Ensure that only acceptable items are placed inside the kennel 
Bring a leash to the airport so that you can walk your pet before and after your flight 
Ensure you bring all required documents
Ensure you bring two forms of identification
Don't sedate your pet with sedatives, or tranquilizers