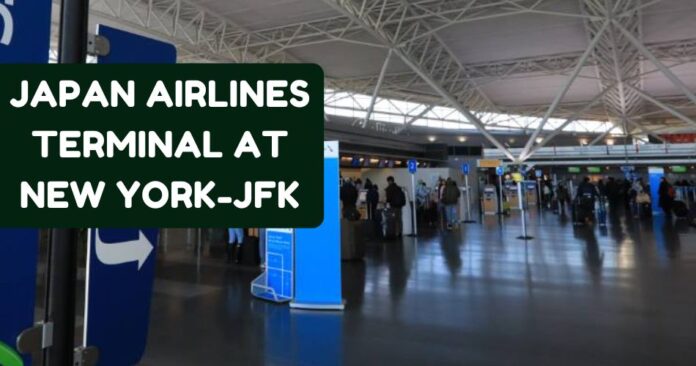 Japan Airlines (JAL) is the national flag carrier of Japan headquartered in Shinagawa, Tokyo. It is a member of Oneworld Alliance and operates passenger as well as cargo flights to various destinations around the world.
Explore Japan Airlines Terminal at JFK Airport, NYC
Talking about the fleet capacity, Japan Airlines owns and operates over 218 aircraft including Airbus A350-900, Boeing 787-9/787-8 Dreamliner, Boeing 777-300/300ER, B777-200/200ER, B767-300/300ER, B737-800, Embraer 170/190, DHC-8-500, Saab 340B, ATR42-600 and ATR 72-600.
JAL operates flights from its primary hubs located at Tokyo Haneda International Airport (HND) and Narita International Airport (NRT). The airline operates flights to over 220 destinations in 35 countries from these bases.
JAL operates regular passenger flights to major international destinations including the famous New York's iconic John F. Kennedy International Airport (JFK) in the United States.
In this article, we are going to explore Japan Airlines Terminal at JFK Airport. So, let's get started.
Table of Contents
What terminal is Japan Airlines at JFK?
John F. Kennedy International Airport (New York-JFK) is the major international airport located in New York City. This airport is the primary hub for American Airlines and Delta Air Lines and a focus city for JetBlue Airways, Eastern Airlines and Polar Air Cargo.
JFK airport occupies a total area of 5,200 acres and is equipped with four runways having the designation Rwy 4L/22R, Rwy 4R/22L, Rwy 13L/31R and Rwy 13R/31L. 
The airport infrastructure has six terminals; Terminal 1, Terminal 2, Terminal 4, Terminal 5, Terminal 7 and Terminal 8. Terminals 3 and 6 are skipped because they were demolished in 2013 and 2011 respectively.
Japan Airlines operates from Terminal 8 at John F. Kennedy International Airport (JFK). All necessary terminal facilities and services are available at this terminal.
JAL operates direct flights to New York–JFK Airport from Tokyo-Haneda (HND) and Narita International Airport (NRT).
The Japan Airlines check-in counters can be found on the departure floor of Terminal 8. To check-in, please refer to the airport monitor for the specific location of the check-in counter. The check-in process begins 3 hours before the departure time.
If you are arriving from a connecting flight and do not have checked baggage, you can proceed to the applicable lounge or departure gate, where an agent will assist passengers with home-printed boarding passes or QR codes.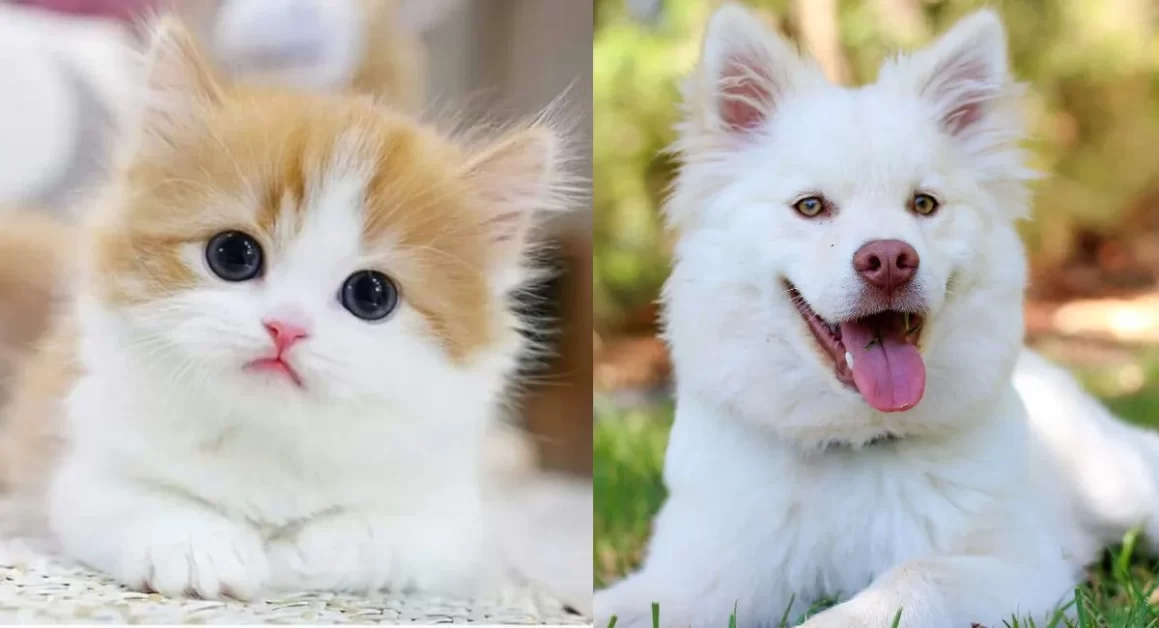 TRAVELING WITH PETS?
If you are traveling with your pets via Qatari flights, please go through the airline's pet policy to ensure safe travel.
JFK Ground Transportation Facility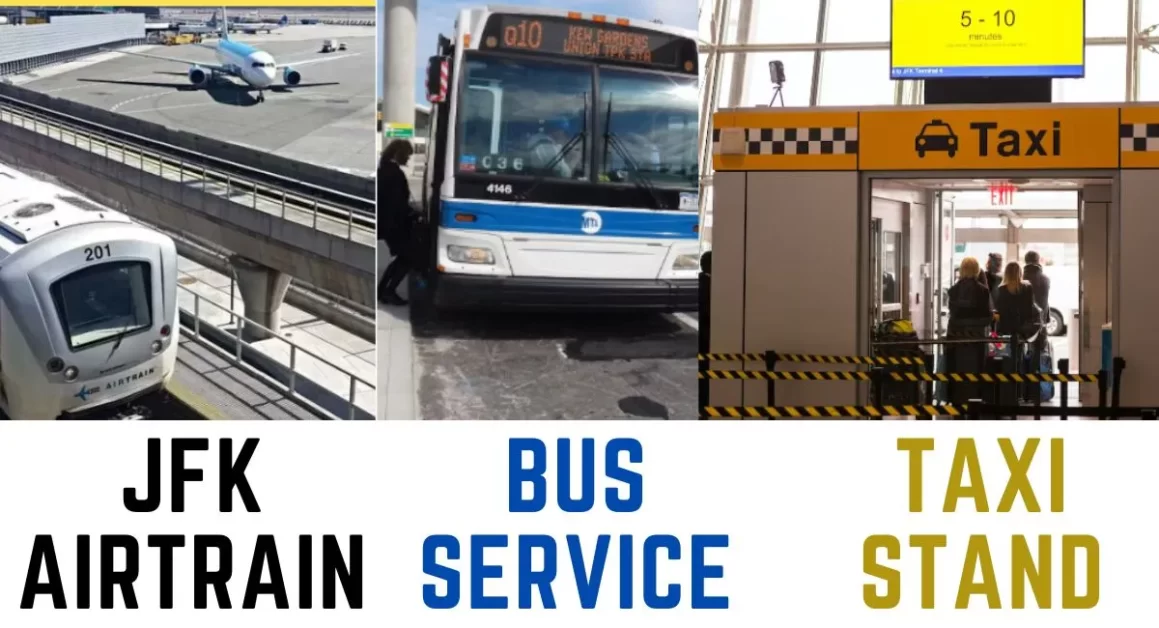 Japan Airlines passengers can reach JFK Terminal 8 with train services, taxis, and shuttle buses.
Taxis – All JFK Terminals feature a taxi stand outside.
Train – Long Island Rail Road, and JFK AirTrain services are offered at every terminal.
Bus – Bus departs every 10 minutes to and from the Main Terminal Area.
Japan Airlines JFK Terminal Map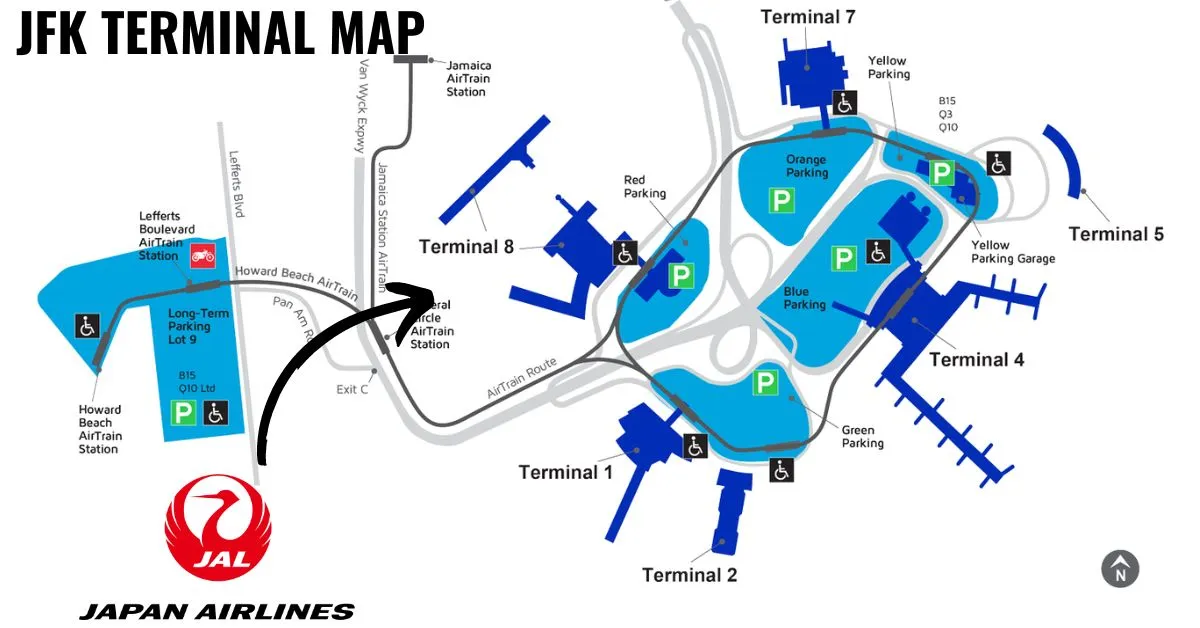 As shown in the terminal Map above, there are six terminals at JFK arranged in an anti-clockwise direction starting from Terminal 1. Five parking garages are available including Green Parking, Blue Parking, Yellow Parking, Orange Parking, and Red Parking near the terminals.
Terminal 8 is located opposite the Red Parking Zone and is accessible via shuttle services, bus, AirTrain, or private vehicle. JAL operates from this Terminal at JFK.
Japan Airlines JFK Terminal Departures
All JAL Departure flights are operated from Terminal 8 at New York–JFK airport. The codeshare flights labeled as Japan Airlines and operated by partner airlines are handled from Terminal 4, Terminal 5, and Terminal 8.
The check-in service for departure flights from JFK opens 3 hours prior to the departure time.  
Japan Airlines JFK Terminal Arrivals
Like Departures, all Japan Airlines Arrival flights are handled from Terminal 8 at JFK. Terminal 4, Terminal 5 and Terminal 8 are also used by the partner airlines operating codeshare flights labelled as JAL.
Some Important information on Arrival
US Citizens, passengers carrying Green Cards, passengers with B1 or B2 visas and passengers with ESTA (entering the US for a second or subsequent time) can use the Automated Passport Control KIOSK to pass through immigration.
CBP officer conducts the Customs inspection at the Immigration section.
Passengers are required to pre-inform JAL international reservations for transporting pets.
Japan Airlines JFK Flight Status and Schedule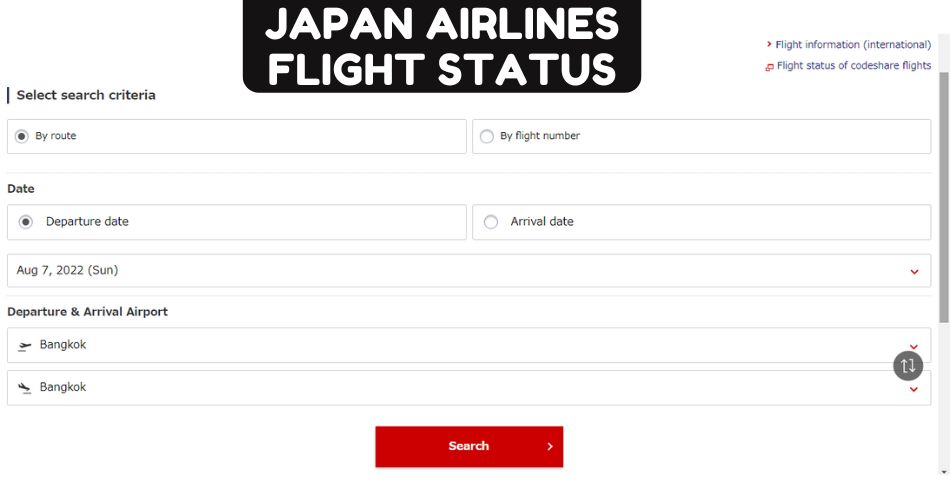 Japan Airlines operates direct flights from Tokyo-Haneda (HND) and Narita International Airport (NRT) to John F. Kennedy International Airport (JFK). To check the flight status, you can either visit the JAL official website and use the Flight Status page or access the JFK website and check the flight status.
JAL Flight Status for JFK
Step 1: Access the

JAL Flight Status Page

.
Step 2: Search either using the route or Flight number.
Step 3: Select Departure or Arrival Date.
Step 4: Enter Flight Number or Departure & Arrival Airport.
Step 5: Click the 'Search' Button.
Lounge Facility for JAL Passengers at JFK
Japan Airlines doesn't feature its own Lounge facility at New York–JFK Airport however, passengers can access partner lounges including The Soho Lounge, Greenwich Lounge, and Admirals Club Lounge. Eligible passengers can enjoy premium amenities at these lounges.
American Airlines Admirals Club
Eligible Japan Airlines passengers can access Admirals Club at JFK Airport operated by American Airlines. It is located in third floor after the security checkpoint across from Gate 42.
Admirals Club offers premium services including a full-service bar, complimentary Wi-Fi, Kids' Room, and Complimentary Food/Drinks.
The Soho Lounge
This is an ultra-premium lounge that offers various amenities, and vast runway views. Passengers can order A La Carte dining, and enjoy several premium services.
Chef-inspired meals, A la carte dining, Cocktail tastings, Library, Work pods, Sleep/quiet area, Phone booths, and Shower suites are the attractions of The Soho Lounge.
The Greenwich Lounge
JFK's Greenwich Lounge offers a premium lounge experience with enhanced dining, a wine table, and a luxurious atmosphere.
Amenities offered by this lounge include Chef-inspired meals, a Premium wine table, a Self-service specialty cocktail bar, Expansive seating, and Shower suites.
Transportation and Parking for Japan Airlines at JFK
Shuttle services, private vehicles, AirTrain or Public buses are the transportation services available at JFK that passengers can use to access the various corners. 
Among these available transportation services, JFK AirTrain is the best choice as it operates 24 hours a day and connects all of the JFK terminals with rail and metro stations.
The New York City Airporter Bus is available from Grand Central Terminal and the Port Authority Bus Terminal to the airport. This shuttle service operates every 20 minutes. Furthermore, passengers can also hire taxis and use a pre-booked limousine service.
As per the parking facility is concerned, you can find five parking garages or lots available at JFK Airport. The five lots are named Green Parking Garage, Blue Parking Garage, Yellow Parking Garage, Orange Parking Garage and Red Parking Garage. 
Green Parking Garage is located near Terminal 1 and Terminal 2, Blue Parking Garage is opposite Terminal 4, Yellow Parking Garage is near Terminal 5, Orange Parking Garage is opposite Terminal 7, and Red Parking Garage is opposite Terminal 8.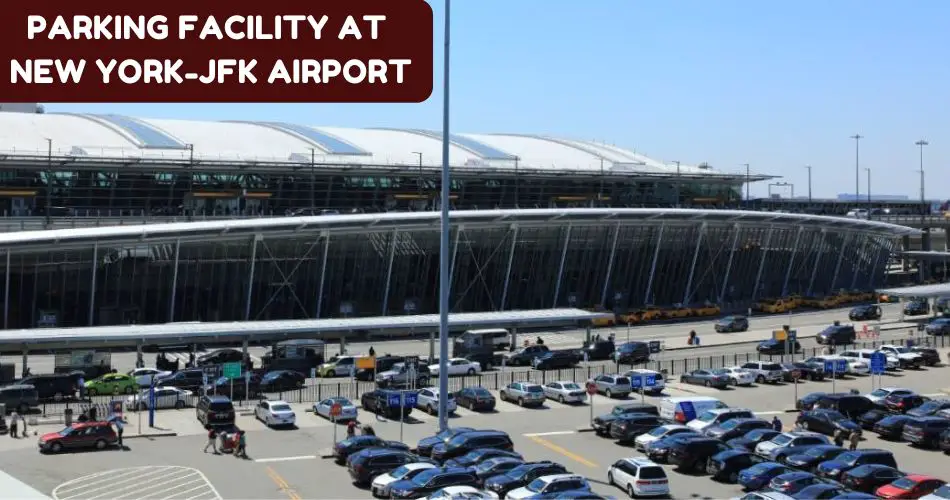 As Japan Airlines operates from Terminal 8, you can choose to park your vehicles at the Red Parking lot for quicker access. In case the Green Lot is full, you can use the nearby parking zones.
Economy lots, garages, and short-term and long-term parking facilities are the services available at the JFK Parking area. You can book or reserve parking spaces online by submitting the required information at the airport's official website. 
Car Rental Services at JFK Airport
There are 10 popular car rental agencies offering easy rental services at JFK Airport. Passengers can find rental car counters or courtesy telephone with instructions on contacting available car rental companies.
Alamo, Avis, Budget, Dollar, Enterprise, Hertz, National, Payless, Sixt, and Thrifty are the rental car companies available at JFK Airport.
The car rental section can be found on the arrivals level of each terminal (near the baggage carousel most of the time). In addition to car rental, you can access a for-hire vehicle.
If you are an AAA member, AARP member, active-duty military personnel, national guard, and federal government employee, you get exclusive car rental discounts, and benefits.
(Check out the following blogs to grab the discounts, and amenities.)
How to get car rental discounts with AAA?
A Comprehensive Guide to Car Rental Discounts with AARP.
Discover Military Discounts for Car rental services.
Explore 15+ PRO TIPS to get cheaper car rental discounts every time.
Conclusion on Japan Airlines Terminal at JFK
We discovered Japan Airlines Terminal at JFK Airport with every detail including the JFK Terminal Map, JAL JFK Arrivals/Departures information, parking facility, terminal services & amenities, Emirates Lounge facility and other important terminal guides.
With that, let's conclude by listing some key points on Japan Airlines Terminal at JFK.
John F. Kennedy International Airport (New York-JFK) is one of the major international airports serving New York City in the New York Metropolitan area.
There are six terminals (Terminals 1, 2, 4, 5, 7 and 8) at JFK arranged in an anti-clockwise direction starting from Terminal 1.
JAL operates from Terminal 8 at JFK airport however, some codeshare flights operated by partner airlines and labeled as JAL are handled from Terminals 4, and 5.
There are adequate parking garages and transportation facilities available for Emirates visitors and passengers at JFK Airport.
Japan Airlines doesn't offer its own Lounge at JFK however, passengers can enjoy delicious food and beverages and rest comfortably while they wait for their flight by accessing Air France Lounge and Primeclass Lounge.
FAQs on Japan Airlines Terminal at JFK
What terminal is JAL at JFK?
Japan Airlines uses Terminal 8 at John F. Kennedy International Airport (JFK). All departures and arrivals are handled from this terminal. Codeshare flights labelled as Japan Airlines are operated by partner airlines from Terminal 4, and Terminal 5.
What airlines are in JFK Terminal 8?
Qatar Airways, Air Berlin, Royal Jordanian, TAM, US Airways, Lan Peru, Lan Ecuador, Lan Chile, Finnair, American, Japan Airlines and American Eagle are in Terminal 8 at JFK Airport.