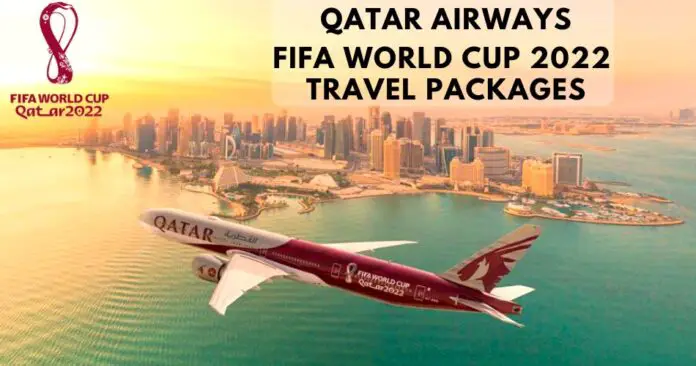 Qatar Airways World Cup Packages. FIFA World Cup 2022.
Hello Football Fans! FIFA World Cup 2022 is coming closer! Are you excited?
As you all know the 2022 World Cup is going to be held in Qatar from 21st November till 18th December 2022. This famous event will be the first to be held in the Arabian Country and the second one to be held in Asia.
There are a total of 32 teams competing in the FIFA World Cup 2022. Fans of respective teams have already started purchasing World Cup Packages. Various airlines operating flights to Qatar have offered travel packages and Qatar Airways is one of them.
Qatar Airways is the official partner and official airline of FIFA World Cup 2022. The flag carrier of Qatar has offered various travel packages to football fans who are striving to travel to Qatar for their favourite team playing in the prestigious event.
So, what are the Qatar Airways World Cup Packages available currently? Let's find it now. 
Table of Contents
Qatar Airways World Cup Packages (FIFA World Cup Qatar 2022 Travel Packages)
Qatar Airways is currently offering its unique FIFA World Cup Qatar 2022 travel packages which are selling out quickly. If you are planning to watch your team playing live in the World Cup, you can purchase the travel packages and secure your spot.
The travel packages introduced by Qatar Airways include flight tickets, accommodation and guaranteed match tickets. 
If you purchase the Travel Package, you will get a round-trip flight from your city of departure to Doha (the capital city of Qatar) with Qatar Airlines or its partner airlines. You have options to fly in Business Class or Economy Class on every route and First Class on certain available routes. Also, you will receive amenities from additional services offered by Discover Qatar.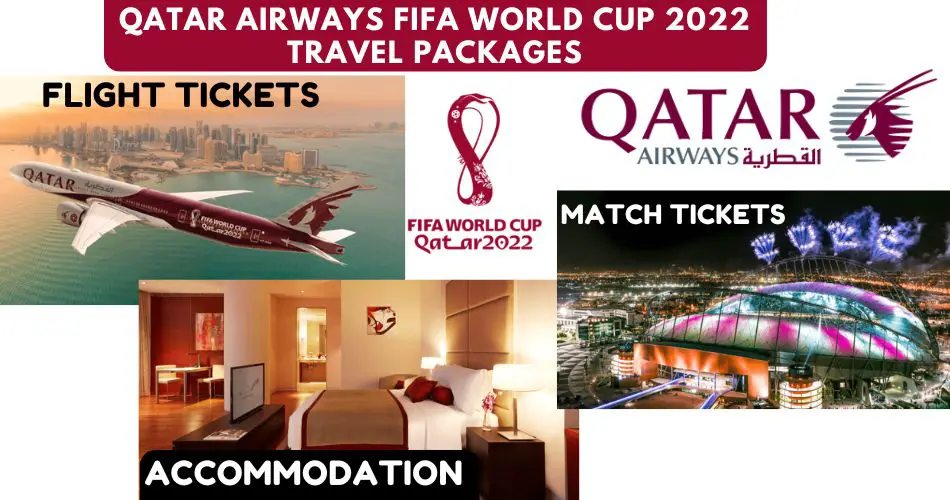 After arriving in Doha, you will enjoy a relaxing stay at a standard hotel in the category of your choice with the inclusion of daily breakfast. You can choose from a range of three to five-star hotels or cruise ships. You can also stay at internationally recognized hotels ad enjoy quality service with welcoming hospitality.
Talking about the guaranteed match tickets, you will get your seat booked at your favourite team's matches with a centre seat in Category 1 or a corner seat in Category 2. The match tickets are offered at a lowered rate.
These are all the facilities available with the Qatar Airways World Cup Packages for FIFA World Cup 2022. Now, let's explore how to book travel packages.
For booking Qatar Airways World Cup Packages, you need to access the official site and go through four simple steps which are chronologically listed below.
The First Step: Choose your team and the Travel Package.
Once you access the Qatar Airways World Cup Packages page available on the official website, you get options to choose your team from the drop-down list. For instance, I have chosen England as you can see in the screenshot below.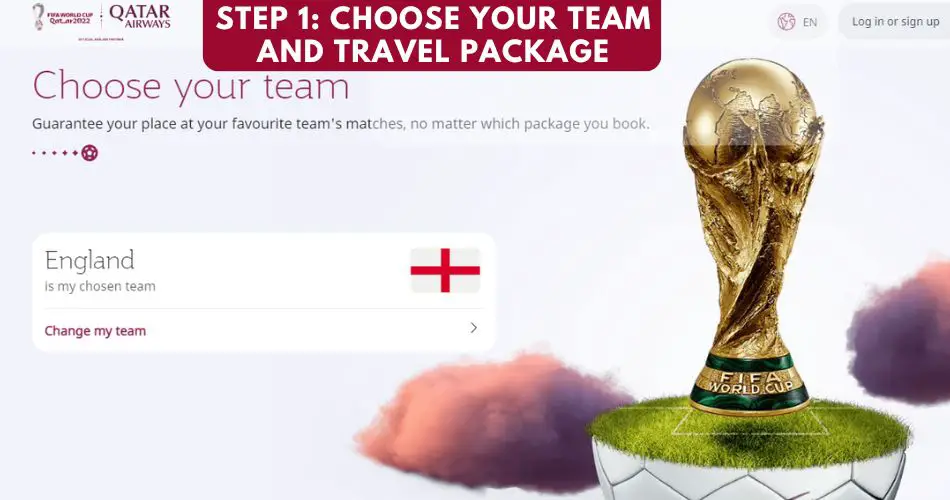 As you scroll down, you will be required to select the available travel packages. You can choose one or multiple packages depending on your requirement. Here, I have selected 'Support your Team Package' that consists of 4 matches with 13 nights' stay. If you click the 'Details' button, you can find details like starting price of USD 6,950.
Second Step: Review your travel package.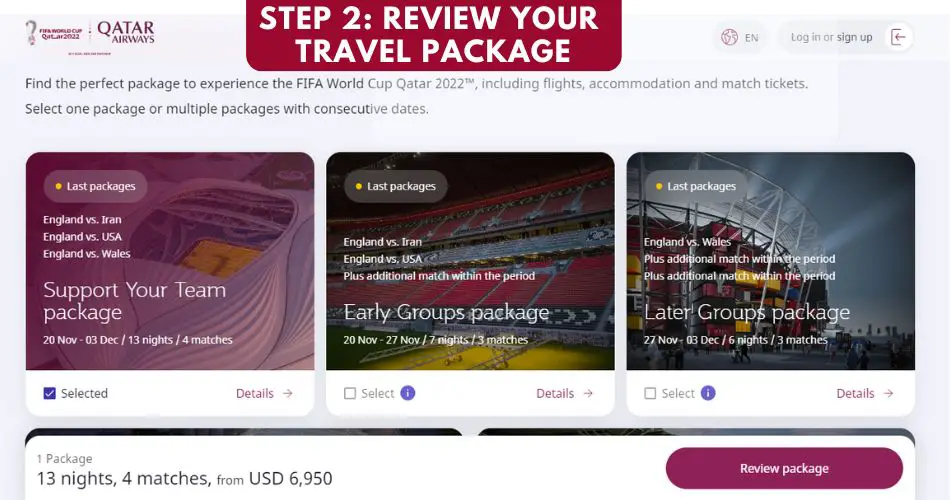 After selecting your team and travel package, you need to review the selected package by clicking the Review Package button.
You will be redirected to the page where you have to finalize your chosen team, seat category, number of passengers, number of rooms, travel class and city of departure. In the screenshot below, I have selected my team as England, Prime Location Seats (Category 1), 1 passenger, 1 room, Premium Travel Class (Business/First) and the Chicago (City of Departure).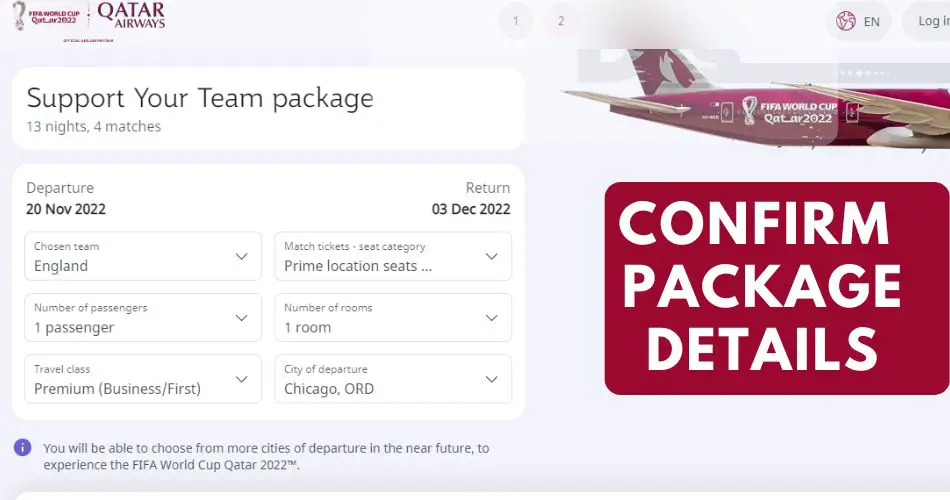 Third Step: Choose your hotel and flights.
After clicking the Continue button, I get all the details of my package including the total price, flight details and hotel stay. As shown in the image below, the total price for my selected Qatar Airways World Cup Package is USD 21,775 including all taxes, airport and hotel fees.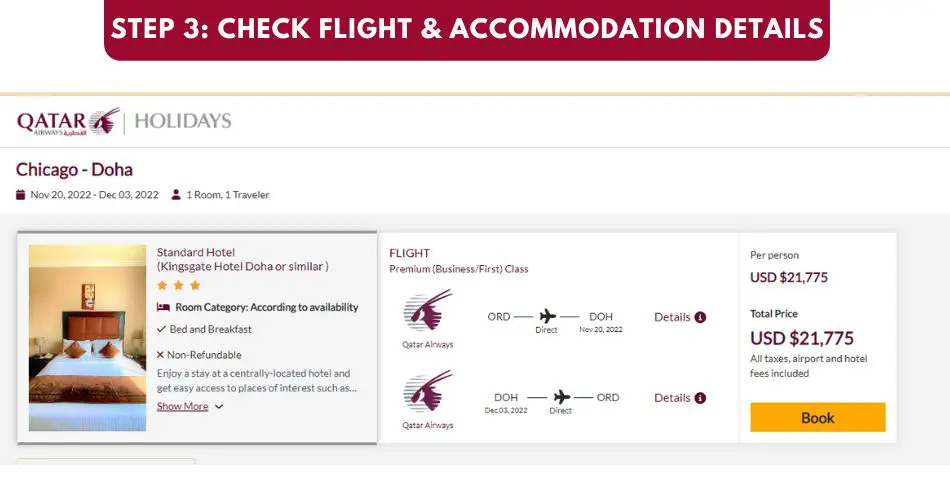 You might find this price too expensive and yes it is because I have selected the Premium Travel Class which may include Business or First Class flights. If I go for Economy Class, the total pricing will be almost half (USD 11,221).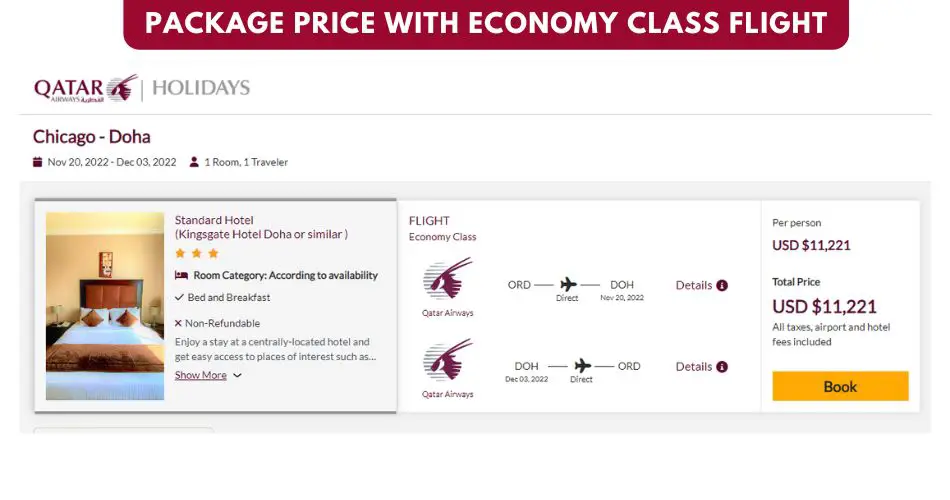 Also, If I select other hotels or cruise cabins, the pricing differs.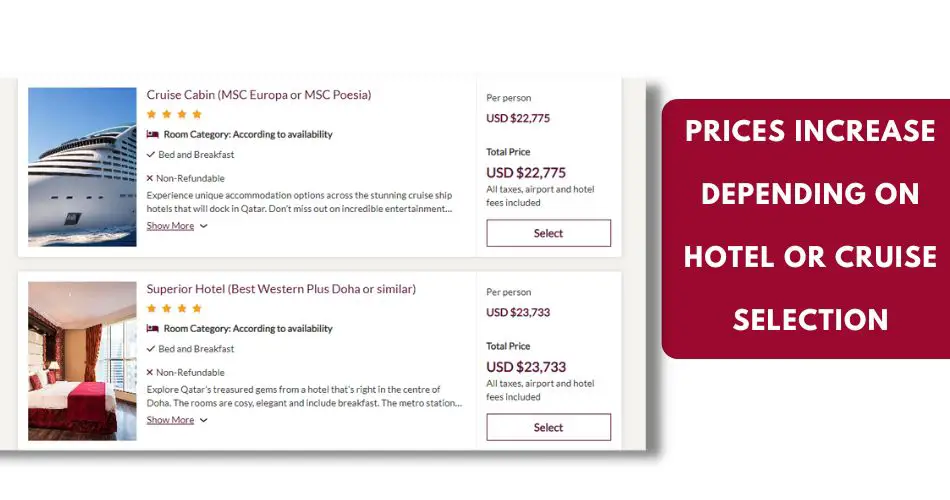 Fourth and Final Step: Finalize your booking.
Once you confirm your travel package, you can finalize it by clicking the Book button that will take you to the page where you have to enter your full details and make payment.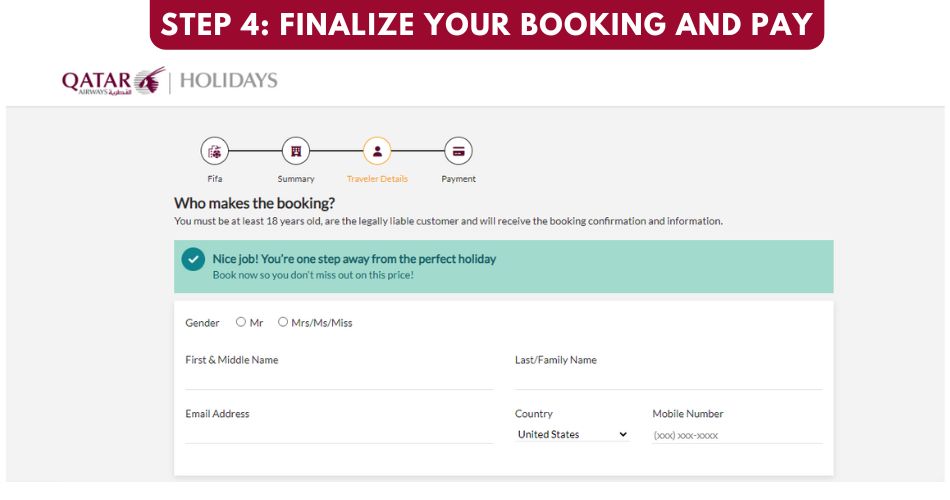 This is how you can book Qatar Airways World Cup Travel Packages and secure your position to enjoy one of the greatest events in the world.
If you want to separately purchase match tickets and flight tickets, you can do so by booking flights from Qatar Airways or any other airlines operating from your city to Doha. For match tickets, you can search and purchase online via trusted websites.
Qatar Airways World Cup Livery
After partnering with FIFA, Qatar Airways is the official partner and official airline of FIFA World Cup 2022. Following the official partnership, Qatar Airways revealed FIFA World Cup Qatar 2022 livery in its Boeing 777 aircraft.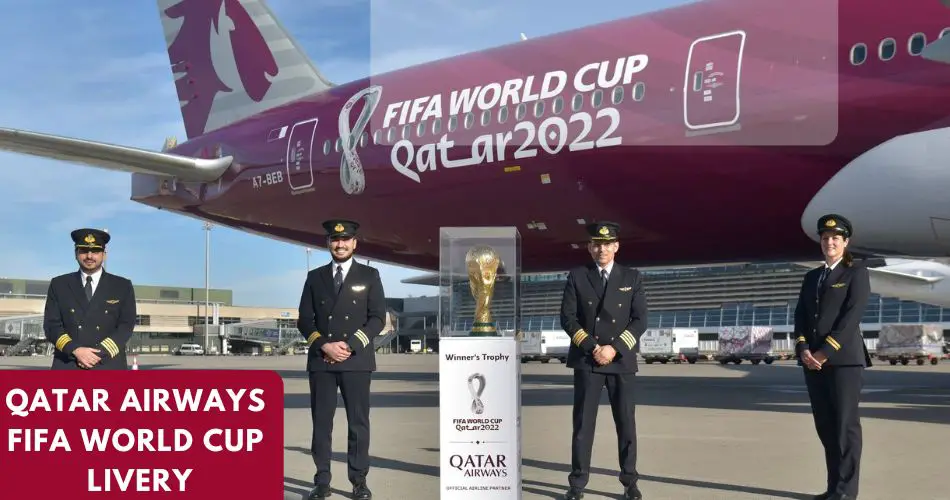 The FIFA World Cup Qatar 2022 livery design has been painted on the new Boeing 777-300ER jets that entered service on 21st November 2021. 
Conclusion
We explored Qatar Airways World Cup Travel Packages in this article with steps to purchase various packages. If you are desperate to travel to Doha for the FIFA World Cup 2022, you need to hurry because the tickets will be sold out completely anytime soon.
The travel packages are worthy and comfortable as compared to booking flight fare, match ticket and accommodation prices separately. However, you might find it a little bit expensive because Qatar Airways World Cup Travel Packages look premium. In that case, you can search for reasonable flights and accommodation as match ticket prices are almost the same.
The FIFA World Cup 2022 is the most famous event that happens once in a 4-year period. It is time to cherish and support your team for winning the FIFA World Cup Trophy.
Some Frequently Asked Questions (FAQs)
How much does it cost to go to Qatar World Cup 2022?
You have options to purchase Travel Packages that include Flight tickets, Match tickets and Accommodation. For such packages, pricing starts from US$5,000 and can increase depending on various factors.
How much is a World Cup Ticket?
The cost of FIFA World Cup Tickets depends on the Category, type of match and availability. The pricing starts from US$200 and increases up to US$1,800.
Does Qatar have enough hotels for the World Cup?
Not exactly! As per the report published by Qatari Tourism, over 80% of hotel rooms are already booked for players, referees, media and official guests.
How do I get tickets for the 2022 World Cup?
FIFA World Cup 2022 tickets can be purchased through the official FIFA website, where fans will need to register an account on FIFA's ticket portal.