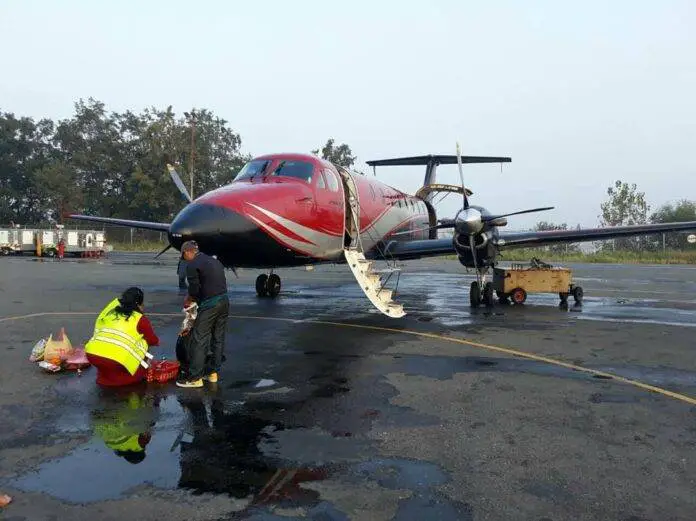 Simrik Airlines Pvt. Ltd, established in 2009, is an airline based in Tribhuvan International Airport, Kathmandu. The airline was founded from the remainders of ill-fated Guna Airlines as it used the brand of Guna till repainting the Beechcraft 1900C aircraft.
Simrik Air also operated flights with 3 BAe Jetstream 41 and 2 Dornier DO228 aircraft that were leased from Agni Air who had been grounded after failing to operate due to massive debts. Simrik sold two Dornier 228s to STOL airline Sita Air whereas 3 Jetstream 41 remained grounded at TIA and now sold to some training institute.
Simrik Airlines Destination
Simrik operates scheduled flights to Pokhara, Bhairahawa, and Bharatpur with its two Beechcraft 1900C aircraft.
Simrik Airlines Fleet Details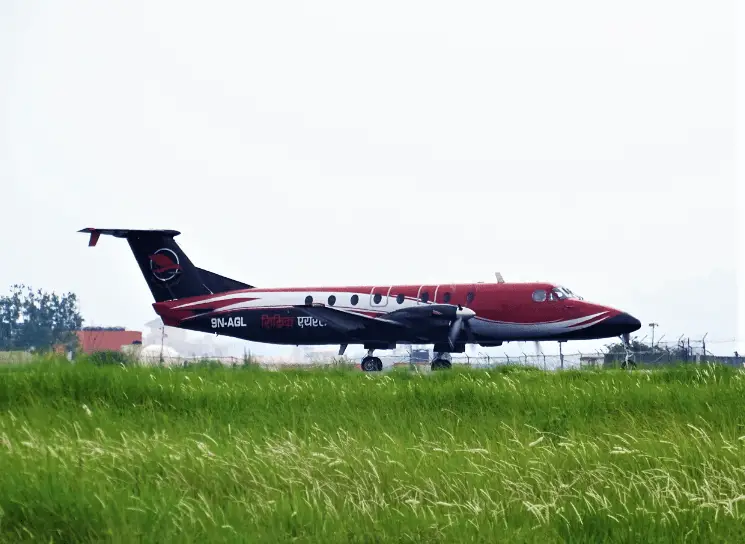 | | | | | | | |
| --- | --- | --- | --- | --- | --- | --- |
| Aircraft | Engine Model | Year of Manufacture | Aircraft Reg. No. | MSN | MTOW | Date of Operation |
| B1900C | PW Canada PT6 | 1990 | 9N-AGL | UC-108 | 7,766 Kgs | 2013 |
| B1900C | PW Canada PT6 | 1990 | 9N-AGI | UC-97 | 7,766 Kgs | 2013 |