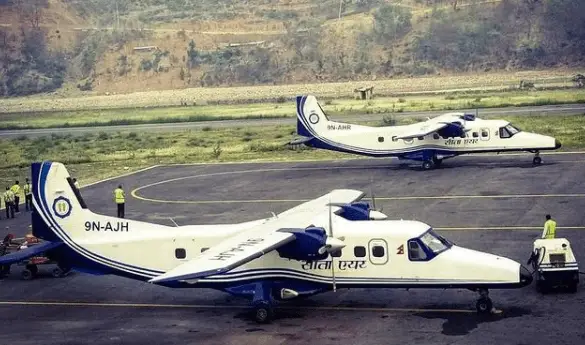 Sita Air Pvt. Ltd was founded in October 2000 and initiated the first commercial flight on 6th February 2003 with a German manufactured Dornier DO-228 aircraft. The airline today conducts scheduled and charter flights to remote regions of Nepal with a total of four Dorner DO-228s.
This airline is mostly known for its reliable and consistent air service to the remote STOL (Short Takeoff and Landing) locations of Nepal.
Sita Air Destinations
The airline operates scheduled and charter flights to various STOL destinations across the country from its base at Tribhuvan International Airport that includes Lukla, Tumlingtar, Pokhara, Nepalgunj, Surkhet, Simikot, Rara, Jumla, and Bajura. Pokhara, Nepalgunj, and Surkhet are the secondary hub.
Sita Air Fleet Details
4 X Dornier Do-228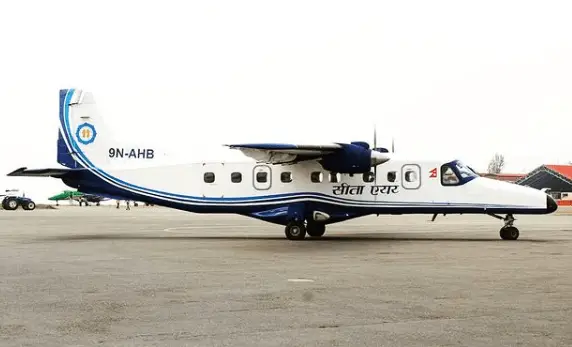 | | | | | | | |
| --- | --- | --- | --- | --- | --- | --- |
| Aircraft | Engine Model | Year of Manufacture | Aircraft Reg. No. | MSN | MTOW | Date of Operation |
| Dornier DO-228 | Garrett TPE331 | 1990 | 9N-AHB | 8169 | 6400 Kgs | 2003 |
| Dornier DO-228 | Garrett TPE331 | 1988 | 9N-AHR | 8154 | 6400 Kgs | 2006 |
| Dornier DO-228 | Garrett TPE331 | 1989 | 9N-AIE | 8165 | 6400 Kgs | 2013 |
| Dornier DO-228 | Garrett TPE331 | 1990 | 9N-AJH | 8198 | 6400 Kgs | 2013 |