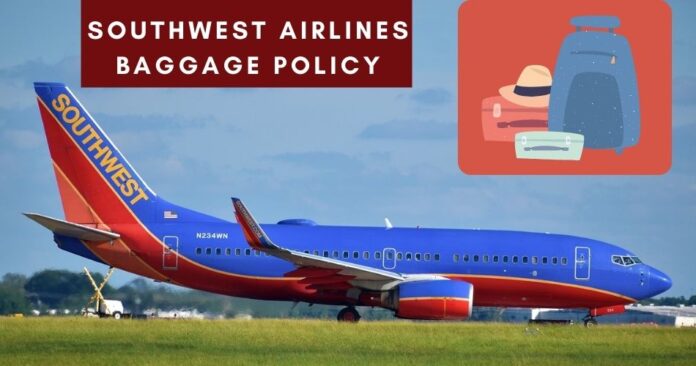 If you are confused with the Southwest Airlines Baggage Policies, read this article carefully where you will find the information in an easy manner.
Like other airlines, Southwest also has its own baggage policy for checked baggage, carry-on baggage, dangerous goods and other items.
As a passenger, you are required to follow all the policies to travel with Southwest Airlines.
Table of Contents
Southwest Airlines Baggage Policies
Southwest Airlines is one of the major carriers in the United States that operates flights to over 120 domestic destinations and international routes. The airline has its headquarters in Dallas, Texas and operates from 11 bases located at different airports across the country.
At present, Southwest operates with Boeing 737 aircraft and is also known as the largest operator of the 737 jets in the world.
Every airline across the globe is required to maintain and implement baggage policies for safe travel. 
Southwest Airlines has its own policies for Checked Baggage, Carry-on Baggage, International Travel, Cargo, Human Remains and so on. 
Southwest Airlines Baggage Allowance
The airline allows two checked baggage per ticket however, there are size and weight limitations.
Let's find out the policies in detail below.
Policy for Checked Baggage
As per the baggage allowance, passengers opting to fly with Southwest Airlines are allowed to carry checked baggage weighing 50 lbs or less with an overall dimension of 62 inches including Length, Width and Height (L+W+H).
Passengers have to pay an additional amount if they carry bags exceeding the weight of 50 lbs. The charges are applicable as per the airline policy which you can find here.
Policy for Carry-on Baggage
Passengers can carry one carry-on bag and a personal item on every Southwest Airlines flight. Both the bags have their own size and weight limitations.
The dimension of the Carry-on bag must be 10 in x 16 in x 24 in (L x W x H) and it must fit in the overhead bin of the aircraft.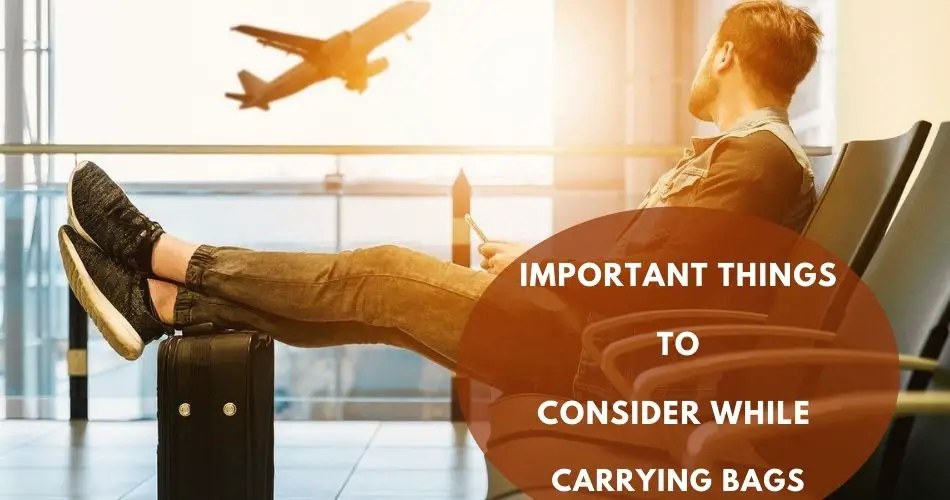 Some important things to consider while using a Carry-on Bag.
If the dimensions of your Carry-on bag exceed the dimensions mentioned above, it will be checked at the gate. With that, you are required to claim your bag at the baggage claim area.
Passengers must make sure any sharp items like needles, syringes, medical accessories and so on are properly secured so that no injuries occur while handling.
If you are carrying a needle or syringe, you are instructed to inform the cabin crew to request a disposal container.
In addition to a carry-on bag, you can carry a personal item in the Southwest flight that may include laptops, food containers, briefcases, cameras, purses and others.
The personal item must fit under the seat in front of you otherwise, you need to keep it in the overhead bin.
What items are not counted in Carry-on bags or personal items limit?
Items like outer garments, walking canes, umbrellas, foods with disposable packaging, assitive/mobility devices and child restraint devices can be carried without limitations and also are not counted against the carry-on bags or personal items.
Important Policies on Carry-on Bag and Personal Items
You can carry one quarter-sized bag of liquids, aerosols, gels, creams and pastes in the Carry-on bag; however, the quantity is limited to 3.4 ounces (100 millilitres) per item.
During the screening process, passengers are required to keep the liquids, gels, creams, pastes and aerosols in a small separated bag.
Those items resulting in alarms during the screening process will be prohibited in the flight.
Important items like medications, infant and child nourishments are exempt from the rules.
You can carry a total of 20 spare batteries; however, they must be with you on board. 
You are allowed to carry e-cigarettes on board but cannot be used.
You can carry only one lighter and it must be kept in your Carry-on Bag.
Passengers can carry one stroller and one Child Restraint System (CRS) without additional charge. 
Explore Baggage Policies of other airlines in the United States.
United Airlines Baggage Policies in 2022
American Airlines Baggage Policies in 2022
Alaska Airlines Baggage Policies in 2022
Restricted Items on Southwest Airlines Flight
There are various restrictions imposed by the Federal Law on passenger flights. Such restrictions are implemented for safe flight operations.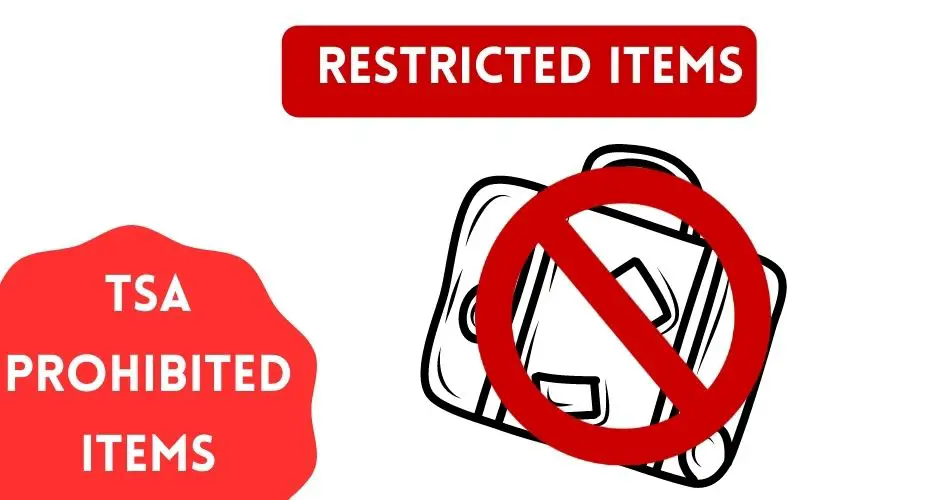 Here are the major items that are flagged as dangerous and prohibited on passenger flights.
Aerosol Insecticide
Alcoholic Beverages with over 70% alcohol
Bang Snaps
Bear Bangers
Bear Spray
Blasting Caps
Butane
Cholorine for Pools and Spas
CO2 Cartridge
Cooking Spray
Dynamite
Engine-powered Equipment with Residual Fuel
Firecrackers and Fireworks
Fertilizer
Fire Extinguishers and Compressed Gas Cylinders
Flammable Liquid, Gel or Aerosol Paint
Flares and Flare Guns
Fuels, Gas Torches and Gasoline
Gun Lighters and Gunpowder
Hand Grenades and other Explosives
There are some items specified as hazardous material (HAZMAT) however, they can be carried in the checked bags with Special Instructions. Some examples include Aerosol Insecticide,  Ammunition, Battery-powered wheelchairs/mobility devices, Camp Stoves, Compressed Air Guns and much more.
For full details, you can visit the official website of the Transportation Security Administration (TSA).
Southwest Airlines Baggage Fees
If your bag is overweight or oversized or exceeds the airlines' weight and size limitation, you are required to pay additional charges.
| | |
| --- | --- |
| CONDITION | ADDITIONAL CHARGE |
| Items weighing 51 lbs to 100 lbs | $75.00 per item (One-way charge) |
| Items weighing more than 100 lbs | Must be shipped as Air Cargo (Charges Vary) |
Southwest Airlines Baggage Policy for Military
Almost every airline in the United States offers benefits to Military personnel. Those military passengers travelling on active duty or permanent change of stations can benefit from the baggage limits exception.
Military Passengers can carry two-piece baggage for free and no additional charges are applied if bags are oversized and overweight. However, the bags must not exceed 100 lbs weight and have an overall dimensional limitation of 80 inches (L+W+H).
Southwest Airlines Baggage Claim
Mishandling of baggage is a common problem for almost all airlines in the world. Passengers sometimes have to go through hefty procedures to claim their bags after being lost, delayed or damaged.
In the context of Southwest Airlines, passengers must submit a report in person to the airlines' Baggage Service Office located in the baggage claim area or at the ticket counter if their baggage is mishandled, lost, delayed or damaged. 
Southwest Airlines Baggage Phone Number
Passengers can also call the Baggage Service officer using phone number 1-855-234-4654.
After submitting the report, passengers can view the status of their baggage claim by visiting the nettracer website. You are required to input your Last Name and File ID to log in and see the status of your baggage claim. 
Southwest Airlines Baggage Tracking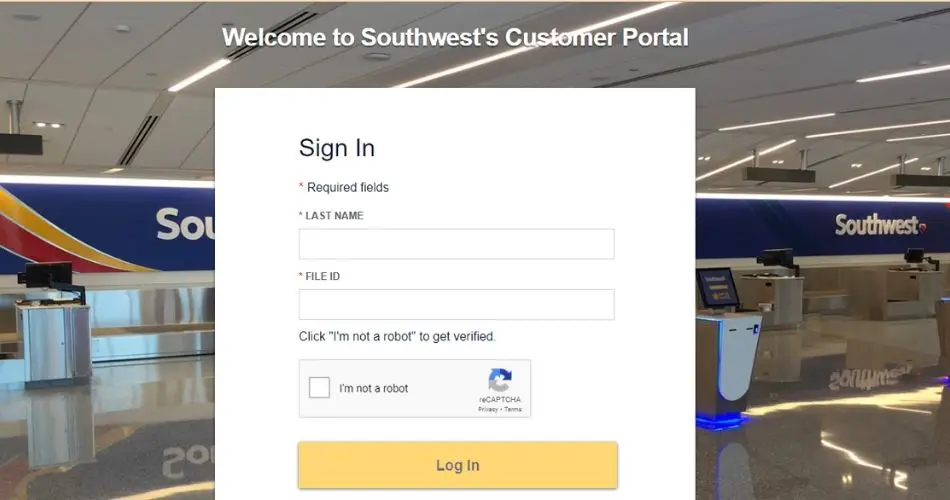 If your baggage is lost, delayed or damaged, you can use the nettracer application to track the status of your baggage claim. For that, you need to report to the Baggage Service Office and get the File ID.
You can log in to the nettracer app by using your Last Name and File ID. With that, you can track your baggage claim status.
Some Frequently Asked Questions (FAQs)
How many bags are you allowed on Southwest?
Passengers are allowed to carry two bags for free on Southwest Airlines flights. The weight limitation is 50 lbs and the dimension limitation is 62 inches including Length, Width and Height (L+W+H).
How much does Southwest charge for a carry on bag?
As per Southwest Baggage allowance, you are allowed to carry 1 Carry-on bag and 1 Personal item for free with your purchased ticket.
Does Southwest allow free carry on?
Yes, Southwest Airlines allows passengers to bring Carry-on bags for free.