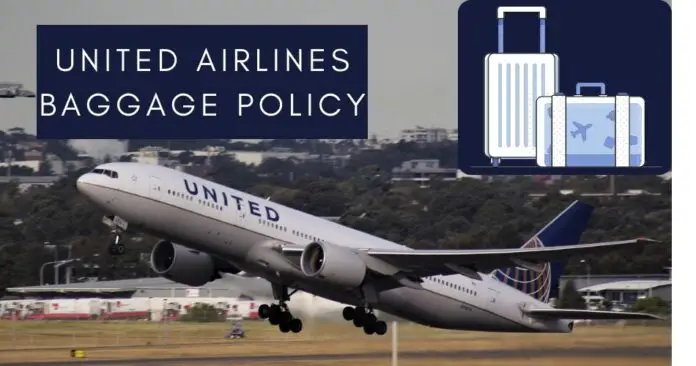 Have you travelled with United Airlines before or planning to travel in the future? Well, in both cases you must be wondering about the various baggage policies.
United Airlines is one of the major airlines in the United States with its headquarters in Chicago, Illinois. The airline operates flights to over 230 domestic destinations and 118 international destinations in 48 countries across the globe.
The airline has its own baggage policy and you as a passenger must follow the policy to travel with United Airlines.
So, let's find out every United Airlines Baggage Policy in this article.
Table of Contents
United Airlines Baggage Policy in 2023
United Airlines Checked Baggage Policy
The outside measurement of the standard checked bags must be 62 inches combining the length, width and height (L+W+H). This limitation can vary according to your cabin and MileagePlus status.
Talking about the weight limits, you will get a minimum of 50 pounds in every class of service and MileagePlus status.
CLASS OF SERVICE
WEIGHT LIMITS
United Economy
50 pounds (23 kgs)
United Business
United First
United Polaris Business Class
70 pounds (32 kgs)
MileagePlus STATUS
WEIGHT LIMITS
Premium Silver
Premier Gold
Premier Platinum
Premier 1K
Star Alliance Gold
70 pounds (32 kgs)
If your checked bags exceed the limits mentioned in the table below, you must pay for the additional weights.
BAGS 
PRICE
WEIGHT & DIMENSION
Third or Additional Bags
$150 per bag
50 pounds (23kgs) and 62 linear inches (157cm)
Oversized Bags
$200 extra per bag
63 to 115 linear inches (160 to 292 cm)
Overweight Bags
$100 extra per bag
$200 extra per bag
51 to 70 lbs (24 to 32kgs)
71 to 100 lbs (33 to 45kgs)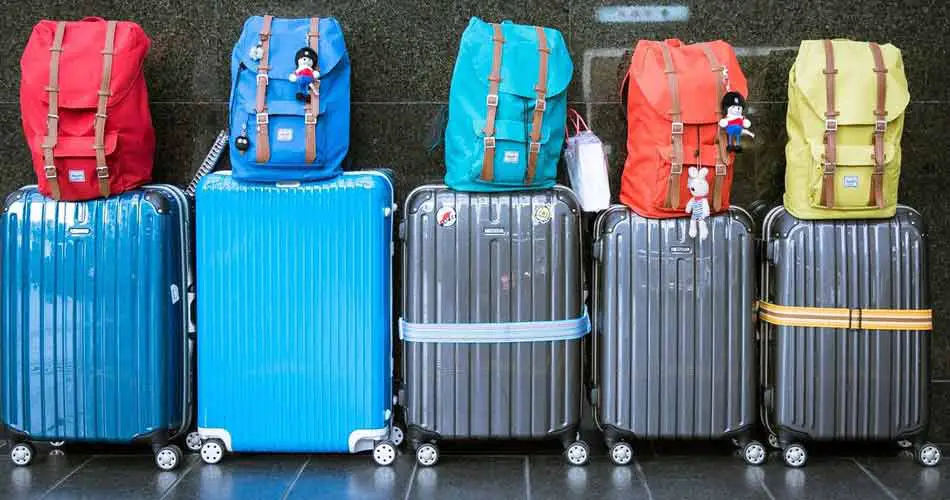 Oversized, Overweight and Extra Bags Policy
United Airlines will apply additional charges to bags that are oversized and overweight due to the limitation on the aircraft.
Multiple charges are applicable to the same bag. For example, you will be charged for all three instances if your one bag is oversized, overweight and exceeds the weight limit at the same time.
United Airlines can restrict oversized, overweight and extra bags on certain flights or during certain times. So, passengers are required to review the list of destinations.
The airline doesn't accept bags that exceed the overall measurement (L+W+H) of 115 inches (292 cms). 
Likewise, bags weighing more than 100 pounds (45 kgs) are also not allowed. If you are carrying musical instruments and assistive devices, the airline can consider up to 165 pounds (75 kgs).
The airline only accepts extra bags if there is enough space available on the operating aircraft.
Assistive Devices like wheelchairs don't have any exceptions and the airline accepts them for free.
United Airlines Carry On Baggage Policy
United Airlines allows its passengers to bring one carry-on bag and one personal item on the majority of flights. However, the following requirements must be met.
| | |
| --- | --- |
| BAG TYPE | REQUIREMENTS |
| Carry-on Bag | Must fit in the overhead bin.Maximum Dimensions are 9 in x 14 in x 22 in (L x W x H) |
| Personal Item | Must fit underneath the seat in front of you.Maximum Dimensions are 9 in x 10 in x 17 in (L x W x H) |
Besides bringing one Carry-on bag and personal item, you can carry other items on board that are listed below.
Food or Merchandise bought at the airport
Assistive Devices like a foldable wheelchair, portable oxygen concentrator, medical device and so on.
FAA-Approved Child Restraint System of Safety Seat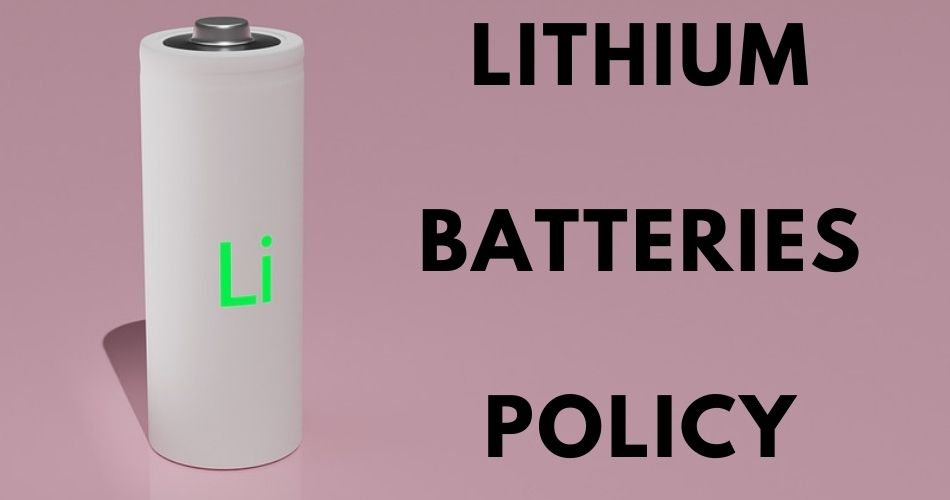 Lithium Batteries Policy
If you are carrying lithium batteries, you are required to remove them from any checked or carry-on bags.
You can carry the lithium batteries onboard only if removed from the bags.
Smart bags with unremovable batteries are strictly prohibited on any United Airlines flight.
United Airlines Baggage Policy for Basic Economy
United Airlines Basic Economy Baggage Policy allows only one personal item that must fulfil the following requirements.
Your personal item must fit under the seat in front of you.
A personal item can be your laptop bag, purse, shoulder bag, etc.
The maximum dimension is 9 in x 10 in x 17 in (L x W x H).
You can carry assistive devices, medical equipment, mobility aids, breast pumps and so on.
Basic Economy passengers are not allowed to bring full-sized carry-on bags on flights other than trans-Pacific and trans-Atlantic flights to Europe, Africa, the Middle East, Mexico and Central America.
If you bring a full-sized carry-on bag to the airport gate, you will be charged the applicable fee with an additional $25 for gate handling.
Explore Baggage Policies of other airlines in the United States
American Airlines Baggage Policies
Southwest Airlines Baggage Policies
Alaska Airlines Baggage Policies
United Airlines Baggage Policy for Military
United Airlines offers various benefits to the military personnel including baggage acceptance allowance, veterans advantage discounts, Military and State Department Pet Exceptions and much more.
Active U.S. Military members can check up to five bags free of cost. The weight limitation is 100lbs (45kgs) and the maximum allowed measurement is 62.0 linear inches (L+W+H).
The benefits offered by the United Airlines are available to the members of the U.S. Military including the U.S. Army, Navy, Air Force, Marines, Coast Guard, National Guard, Air Force Academy Cadets, West Point, Coast Guard Academy, Merchant Marine Academy and Naval Academy.
United Airlines Baggage Policy for Infants
There are certain policies for infants and children flying with United Airlines. You must consider the following policies if you are carrying an infant or child on your flight.
Items Allowed on the United Airlines Flight
Infant Carrying Seat or Car Seat approved by the Government.
Foldable Baby Stroller with a maximum dimension of 9 in x 14 in x 22 in (L x W x H)
United Airlines Prohibited Items on Flights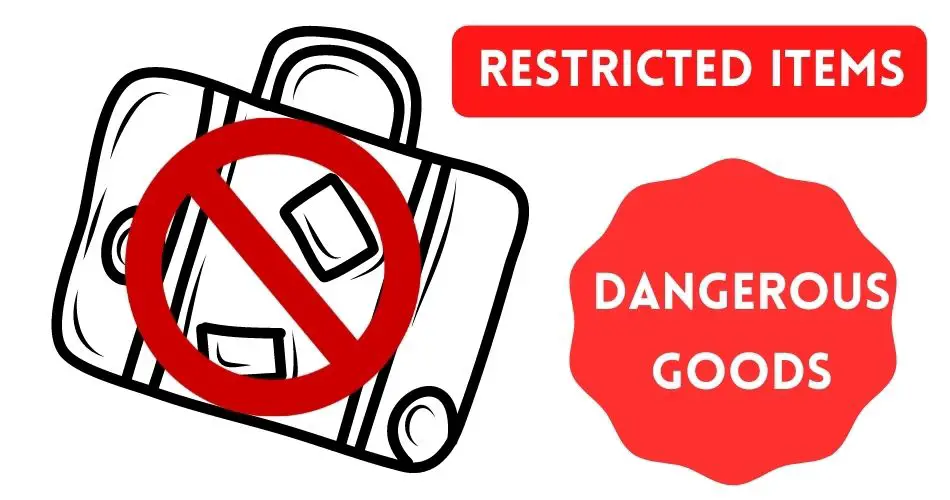 United Airlines prohibits certain items that are flagged as dangerous goods. The Federal Law also restricts carrying hazardous materials in the aircraft.
Some restricted dangerous goods on the United Airlines Flights are listed below.
Self-Balancing or Self-Riding Bags
Explosives including flare guns, novelty items, gunpowder, fireworks and so on.
Smart bags with nonremovable batteries.
Camping equipment containing fuel.
Defence sprays like tear gas, mace and pepper sprays.
Ready-to-eat meals (MREs) with a flameless heater.
Aerosol items such as pesticides, insecticides, household cleaners and spray paint.
Some Frequently Asked Questions (FAQs)
How many bags does United Airlines allow for free?
United Airlines allows its passengers to check up to two bags for free.
How much baggage does United Airlines allow?
The baggage weight and dimension allowed by United Airlines vary according to the class of service.
How do I avoid baggage fees on United?
You can avoid United Airlines baggage fees in various ways like joining the United Loyalty Program, buying a premium ticket, getting a United Credit Card, using a general travel Card and much more.